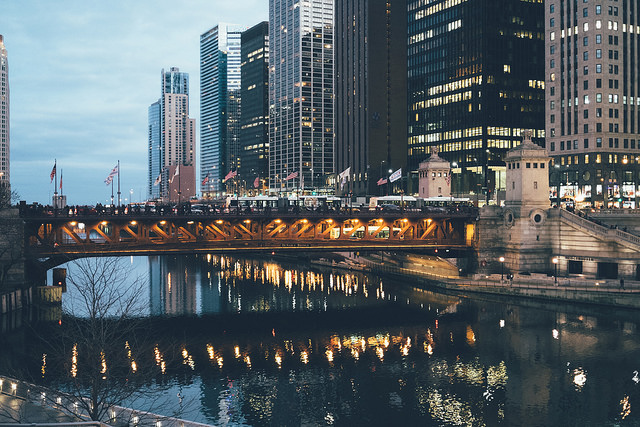 Plan your labor day weekend in Chicago in advance to enjoy the last few days of Summer season the fullest! There are plenty of things to do in Chicago during labor day weekend, but following list will give you an idea about popular activities in Chicago during labor day weekend.
Things to do on Labor Day Weekend in Chicago ….
Chicago Jazz Festival – FREE Admission
August 31-September 3
Chicago Jazz Festival is one of the oldest free music festivals that takes place on lakefront at Chicago Cultural Center. I recommend you to hang around to enjoy some performances at Jazz Festival. Admission to Chicago Jazz Festival is free.
North Coast Music Festival
September 1-3
If you are big fan of hip hop, indie rock bands then take this opportunity and attend North Coast Music festival at Union Park. You can book tickets for North Coast Music Festival !

Great American Lobster Fest
September 1-3
Bring your appetite at Great American Lobster Fest at Navy Pier. Great American Lobster Fest is the largest Lobster and Seafood festival in Midwest region. At festival enjoy lobster meal with live music, games, shopping and activities right on the waterfront at Navy Pier. Make sure to purchase tickets in advance!
African Festival of the Arts
September 1-4
Enjoy African Festival of the Arts at Washington Park during Labor Day weekend in Chicago. Festival features different kinds of food options, shopping, musical performances, family-friendly activities for entertainment.
Taste of Polonia
September 1-4
Every year Taste of Polonia takes place at Jefferson Park near CTA station. Taste of Polonia festival is full of fun to enjoy authentic polish food, dessert and non-stop live music and cultural activities. Being close to CTA blue line, it is easy to get there without any hassle. I recommend you to use CTA blue line EL train over driving due to limited parking options.
Chicago SummerDance – FREE Admission
September 1-4
Chicago SummerDance is held at Grant Park. Admission to Chicago SummerDance is free. This year it is scheduled on Fridays through Sundays between June 23-September 10, 2017 at Spirit of the Music Garden in Grant Park. It's one of the best experiences to enjoy in Chicago.
Navy Pier Summer Fireworks – FREE
September 2
Navy Pier Summer Fireworks is scheduled starting from Memorial Day through Labor Day on every Wednesday and Saturday nights.
Don't miss the last chance to catch Navy Pier's spectacular fireworks this summer. The night sky lights up at 10:15 pm, but make it a whole day of fun – Navy Pier is home to 50 acres of scenic boardwalk boasting new restaurants, boat tours and attractions like the recently debuted Centennial Wheel.
Last Beach Days
Yup, all beaches are scheduled to close officially after Labor Day weekend. So, get ready to enjoy last splash of the season on Lake Michigan lakefront. Take sometime to enjoy lakefront beaches before they close for the season.
Chicago Sightseeing Cruise
Plan a sightseeing cruise on Lake Michigan Lake. It's always refreshing to watch Chicago skyline from the Lake Michigan. Sail on one of the cruise boats on Lake Michigan or boats on Chicago river to enjoy the world famous downtown Chicago. Enjoy end of summer season sailing on Lake Michigan before it gets started to get cold in fall. You can also consider to plan a lunch cruise or Odyssey dinner cruise on Lake Michigan.
Field Museum
Family with kids can plan a visit to Field Museum during Labor Day weekend. As we know, Field Museum is home of iconic dinosaur Sue and thousands of different kinds of species. Admission to Field Museum is included with go Chicago card.
Visiting Chicago Soon? Book Your Trip Today at:
- Flights: Priceline, Travelocity, STA Travel (under 26)
- Hotels: Booking.com , Hotels.com, Expedia.com, Tripadvisor, Priceline
- Car Rentals: Hertz, Zipcar, Budget
- Attraction Passes: Go Chicago Card, Chicago City Pass, Book the Best Tours on Viator‎
- Buy Chicago souvenir items: Chicago Bears Fan Shop, Chicago Cubs Fan Club, White SOX Fans, Chicago Blackhawks Fans
- Food Specials: Chicago Steak Company, Chicago Pizza, Chicago Hot Dogs, Restaurant.com
Comments
comments