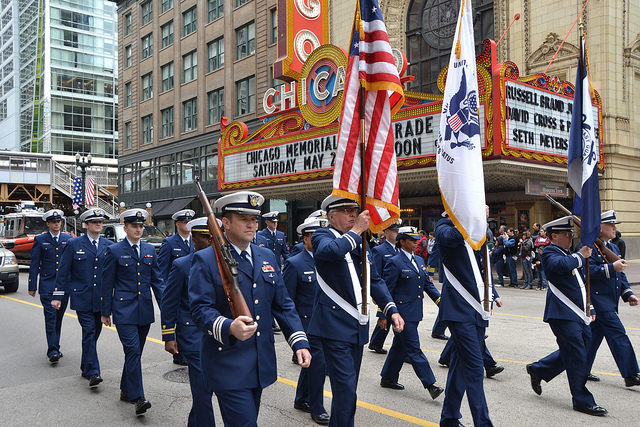 Memorial day weekend is kind of beginning of summer season in Chicago. It's the time to get out in the city and enjoy the long weekend and welcome summer season. There are plenty of things to do on Memorial day in Chicago including parade, fireworks, cruising Lake Michigan and bike on Lakeshore Drive to enjoy the unofficial first day of summer season.

Memorial Day Parade
Memorial Day Parade in Chicago is one of the largest Memorial Day parades in USA. Every year thousands of people gather to celebrate and honor veterans and active duty military. Memorial Day parade begins at 12:00 p.m. on State Street from Lake Street and ends at Van Buren street. Chicagoans if you have never been to Memorial Day Parade in downtown Chicago then put it on your things to do list on Memorial Day in Chicago.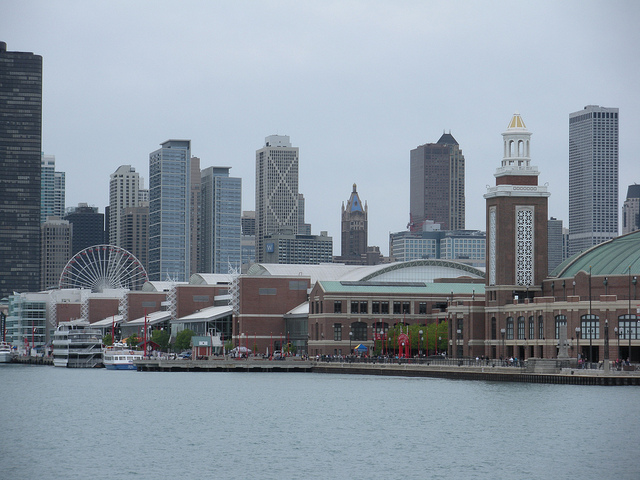 Navy Pier
Navy Pier is one of the best places to visit with family. You can plan a day long visit to Navy Pier with kids. Chicago Children's Museum is full of exhibits where kids can learn and enjoy. There are many options for dining and activities at Navy Pier. Do not miss the fireworks at Navy Pier that starts on Memorial Day through Labor Day weekend twice a week. You can also enjoy fireworks by taking one of the fireworks cruise in Lake Michigan. These fireworks cruises in Lake Michigan are operated by Shoreline Sightseeing, Seadog and Wandell.
Family with kids can take advantage of Ferris Wheel and enjoy excellent views of downtown Chicago skyline. Navy Pier features Chicago Shakespeare Theater and IMAX Theater for entertainment. Adults can enjoy collection of beers at Miller Lite Beer Garden.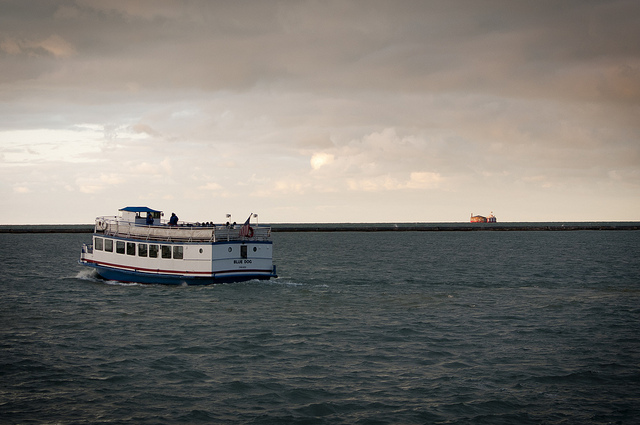 Lake Michigan and Chicago River Tours
Taking one of the lake tours in Lake Michigan is fun things to do on Memorial Day weekend. Most of the time weather is perfect on Memorial Day in Chicago. By taking lake tour you can enjoy the excellent views of Chicago downtown skyline. There are several lake cruises and tours are available including Chicago River and Lake Architecture Tour, Chicago Lunch Cruise, Lake Michigan Speedboat Ride and Chicago Architecture River Cruise.
Visitors can purchase any lake cruise tickets online or at Navy Pier. I recommend you to purchase lake tour tickets in advance during Memorial Day weekend in Chicago. Go Chicago Card attraction pass includes Classic Lake Tour tickets, Tall Ship Windy tickets, and Architecture River Cruise tickets, so if you are planning to buy Go Chicago Card then you can skip the line to get included lake cruise tickets.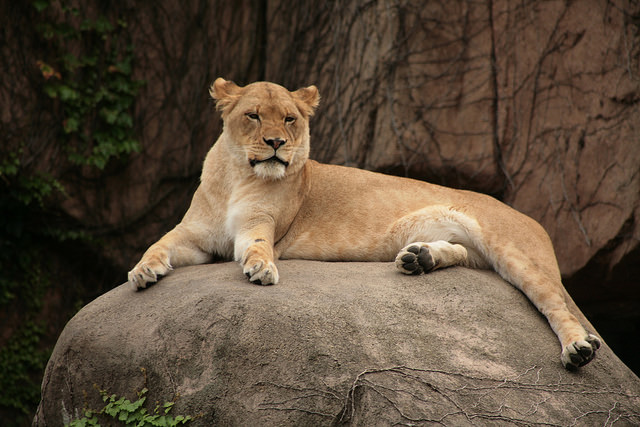 Visit a Zoo!
Family with kids can visit either Brookfield Zoo or Lincoln Park Zoo. Admission to Lincoln Park Zoo is free but you will have to pay for the rides in Lincoln Park Zoo. If you like the close encounter with animals then visit Brookfield Zoo.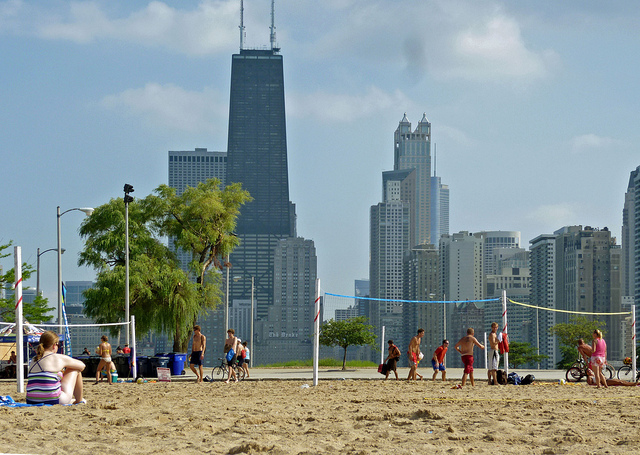 Chill on the Beach
On Memorial Day weekend, all beaches on Lake Michigan are officially opened for the public. Lake Michigan features 26 mile long sandy beaches. Plan to visit one of these beaches for picnic. I would not recommend you to go for swimming as Lake Michigan water will be still cold on Memorial Day weekend. Access to these beaches are free!
Explore Chicago on Bike
Bike lovers can consider to bike on Memorial Day weekend in Chicago. Lakeshore drive has many parks and open car-free bike trails. In my opinion, biking on Lakeshore Drive is one of the best fun things to do during summertime. You do not need to carry bike with you to downtown Chicago. You can rent a bike from one of the available bike rental spots. If you are not aware of Chicago's bike paths then make sure to get bike map at rental place. Bike trail map will be useful for planning a biking trip in downtown and on Lakeshore drive.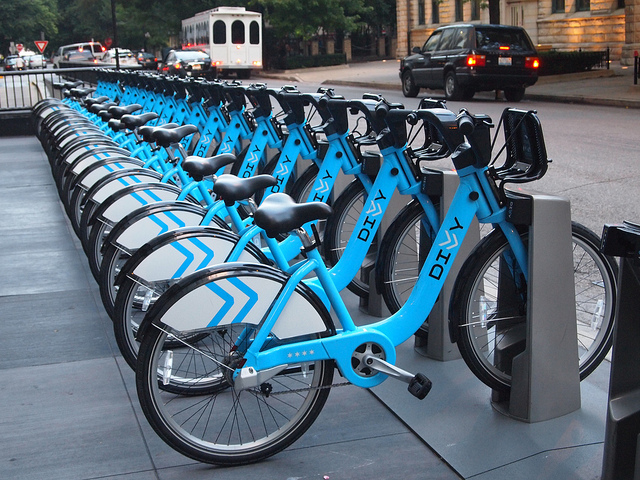 You can rent bike from Bike Chicago company located at Navy Pier, Millennium Park or North Avenue Beach. I also like DiVVY bike share program rental. Bike rental is included with Go Chicago Card purchase.
Belmont-Sheffield Music Festival
Belmont-Sheffield Music festivals is scheduled to run two days, from Saturday through Sunday. It is located close to Belmont "EL" train station. You can plan on attending one day to enjoy the local music and bands. Belmont Sheffield Music festival is free to the public.
Enjoy Memorial Day weekend in Chicago!
Visiting Chicago Soon? Book Your Trip Today at:
- Flights: Priceline, Travelocity, STA Travel (under 26)
- Hotels: Booking.com , Hotels.com, Expedia.com, Tripadvisor, Priceline
- Car Rentals: Hertz, Zipcar, Budget
- Attraction Passes: Go Chicago Card, Chicago City Pass, Book the Best Tours on Viator‎
- Buy Chicago souvenir items: Chicago Bears Fan Shop, Chicago Cubs Fan Club, White SOX Fans, Chicago Blackhawks Fans
- Food Specials: Chicago Steak Company, Chicago Pizza, Chicago Hot Dogs, Restaurant.com
Comments
comments