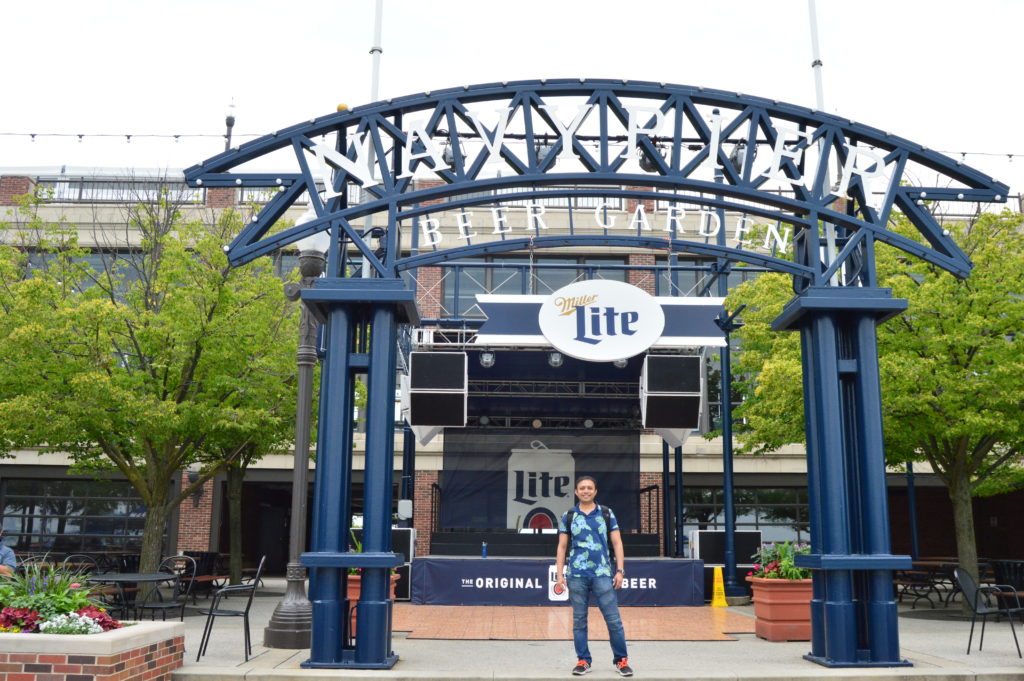 Plan a trip to Miller Lite Beer Garden at Navy Pier during summer season! Yes, it is one of the free things to do in Chicago during summer! Miller Lite Beer Garden is open starting from May through October, 7 months only for entertainment right on the lake Michigan. Place features large seating area for entertainment, which can be used for private event. You can check with Navy Pier's management to plan a private event at the Miller Lite Beer Garden.
I visited Miller Lite Beer Garden at Navy Pier on one of the Fridays, late afternoon before the place gets crowded. It was perfect time to relax and enjoy few drinks on the lake before it hits the crowd. During your visit you can enjoy live music with cocktails, beers and frozen drinks from the menu.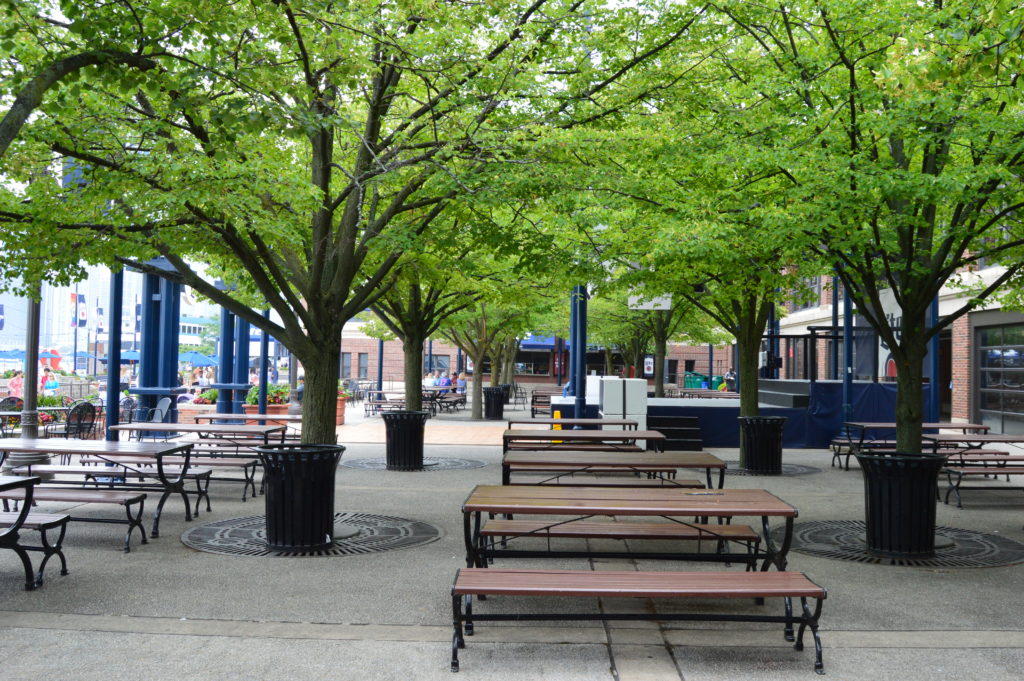 They offer limited fast food such as burgers, pizza, salad, Chicken tender basket with fries, nachos etc. We ordered one nacho cheese and crispy chicken tenders basket that came with fries. For $10 there were very few chicken pieces and more french fries. 🙁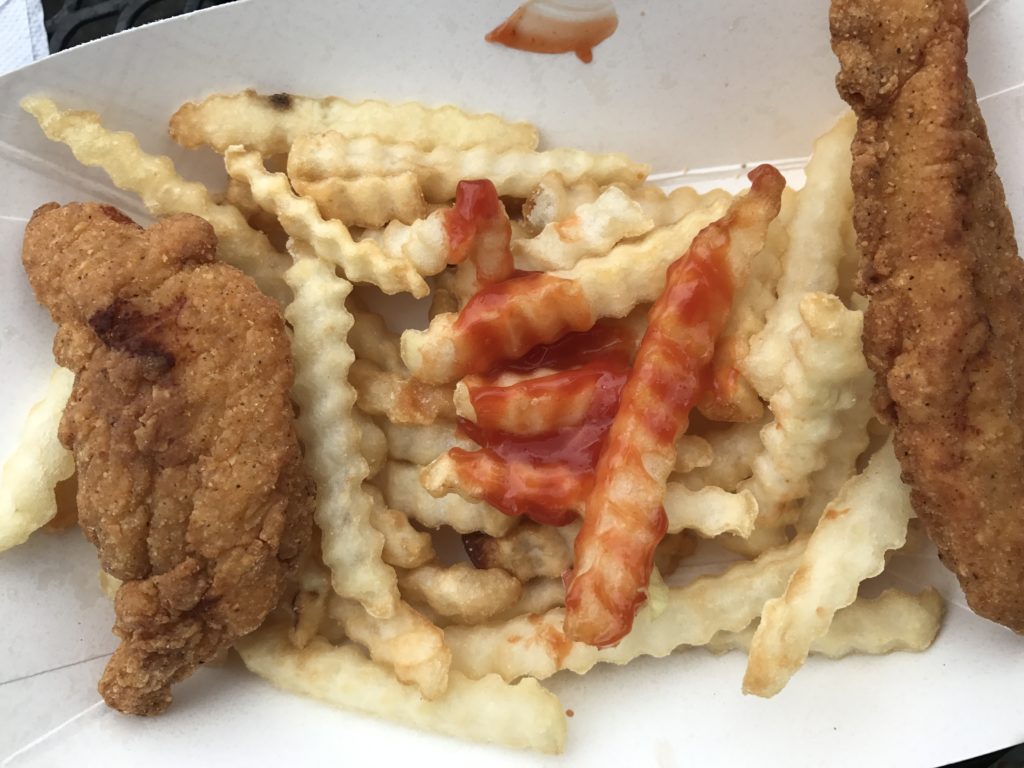 In my opinion, food menu has many choices but food portion is not that great for the price. I would not recommend you to eat at Miller Lite Beer Garden unless you really need something to munch on while drinking. Instead, I would rather book an odyssey dinner cruise or Odyssey Lunch Cruise for dining that departs from the Navy Pier!
It's fun to enjoy drinks right on the Lake Michigan. I really liked the idea of not serving drinks in cans or bottle at Navy Pier. It's eco-friendly decision that management has made! I love it! You can order bottle drink but you will get it in bio-degradable cups! Save the mother nature!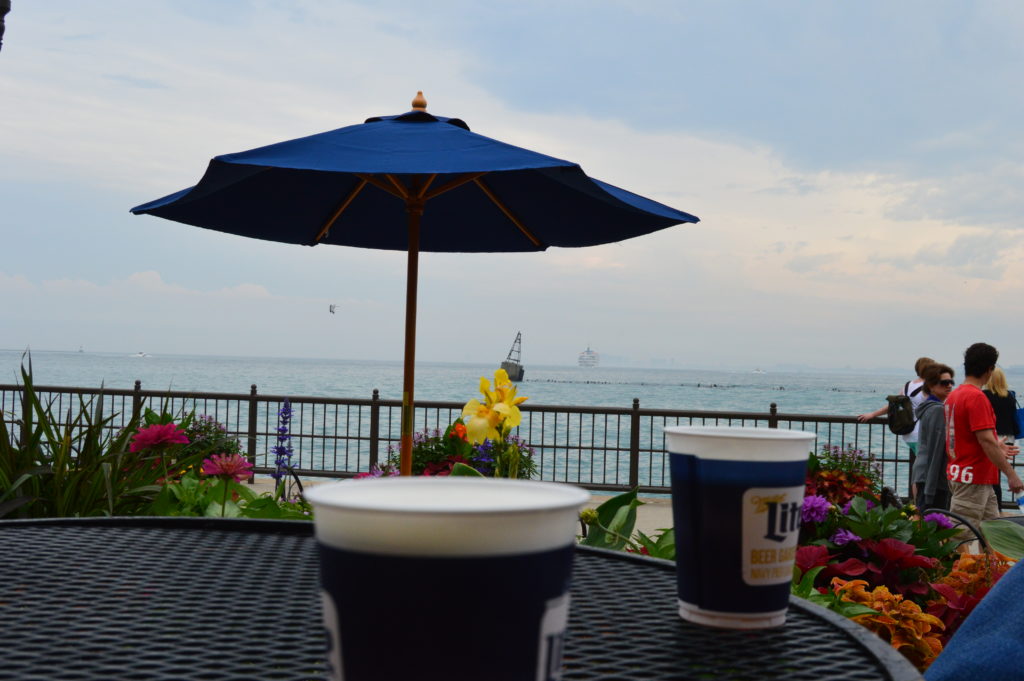 You can get domestic beers for somewhere between $5 to $8 and draft beer for $5. Their draft beer menu includes Miller Lite, Coors Light, Leinenkugel Summer Shandy, Blue Moon Belgian White and Peroni Nastro Azzuro! It was when I visited the Miller Lite Beer Garden, but I am sure they keep changing their menu. Their drinks menu includes wine as well different kinds of cocktails.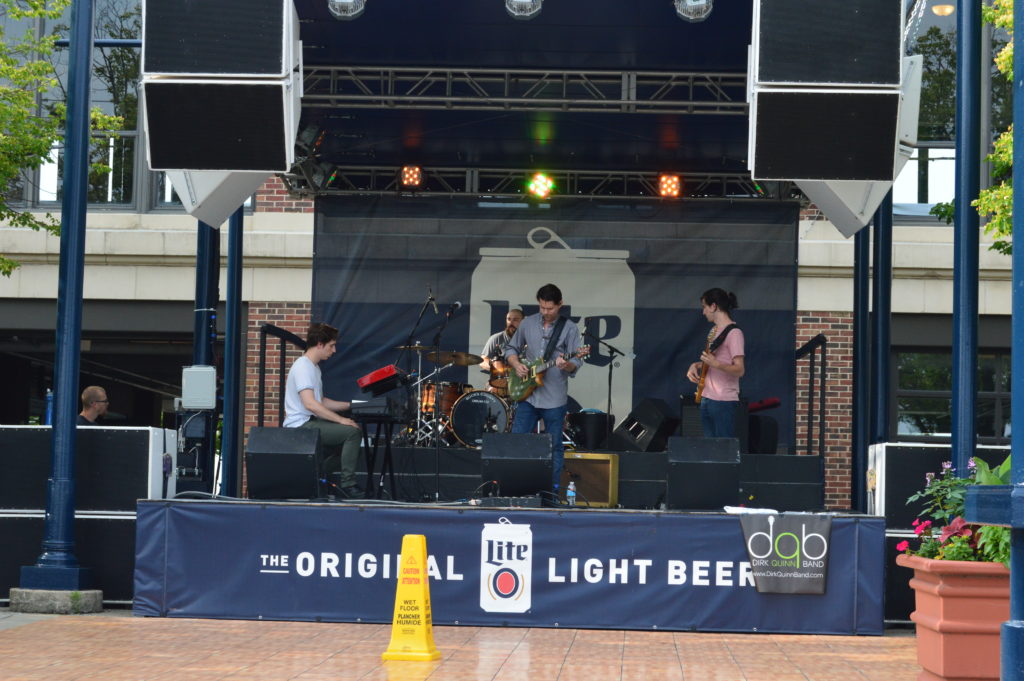 I really insist you to attend live music at Miller Lite Beer Garden. Yup, Live on the Lake! is Navy Pier's free music and dance series during summer season at the Miller Lite Beer Garden. Check Live on the Lake schedule before planning a visit to the Miller Lite Beer Garden!
If you are part of music band and want to get noticed by Chicagoans then your band can apply to perform at the Miller Lite Beer Garden stage. There is a deadline to submit your application so make sure to contact management to get accurate details to take advantage of this opportunity and be famous in Chicago!
Have fun at the Miller Lite Beer Garden at Navy Pier during summer season!
Visiting Chicago Soon? Book Your Trip Today at:
- Flights: Priceline, Travelocity, STA Travel (under 26)
- Hotels: Booking.com , Hotels.com, Expedia.com, Tripadvisor, Priceline
- Car Rentals: Hertz, Zipcar, Budget
- Attraction Passes: Go Chicago Card, Chicago City Pass, Book the Best Tours on Viator‎
- Buy Chicago souvenir items: Chicago Bears Fan Shop, Chicago Cubs Fan Club, White SOX Fans, Chicago Blackhawks Fans
- Food Specials: Chicago Steak Company, Chicago Pizza, Chicago Hot Dogs, Restaurant.com
Comments
comments