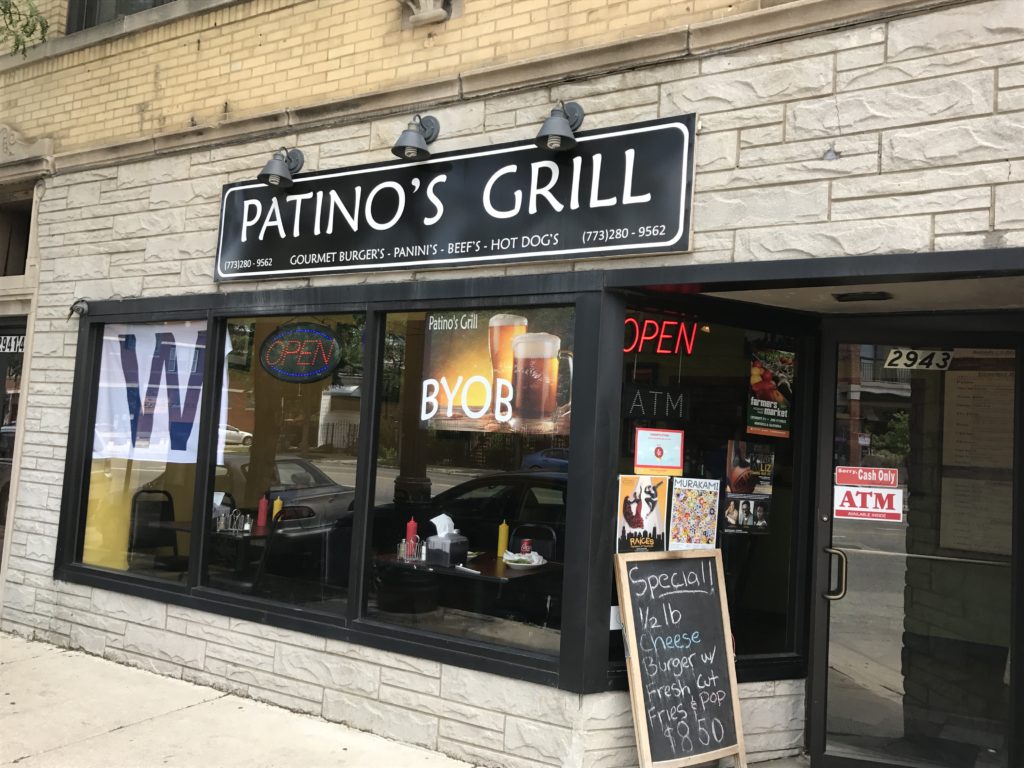 Patino's Grill is one of the dine-in or carry out places in Irving Park neighborhood. This family owned and operated restaurant is located on Irving Park road between Richmond Street and Sacrament Ave. I tried the Patino's grill for lunch today and surprisingly food was good for the price and location. Don't let the place location and size mislead you. Being a small neighborhood restaurant, It is very easy to ignore Patino's Grill. But, food is good for the price – I would say gem of Irving Park!
REMEMBER TO CARRY CASH WITH YOU – It's CASH only restaurant!
Have you been to Patino's Grill in Irving Park? If yes then Click here to write Patino's Grill review!
Pationo's grill menu is mainly focused on burgers, salad, sandwiches, wraps, tacos and burritos. I have not tried everything at Patino's grill but today I can definitely talk about burgers at Patino's grill!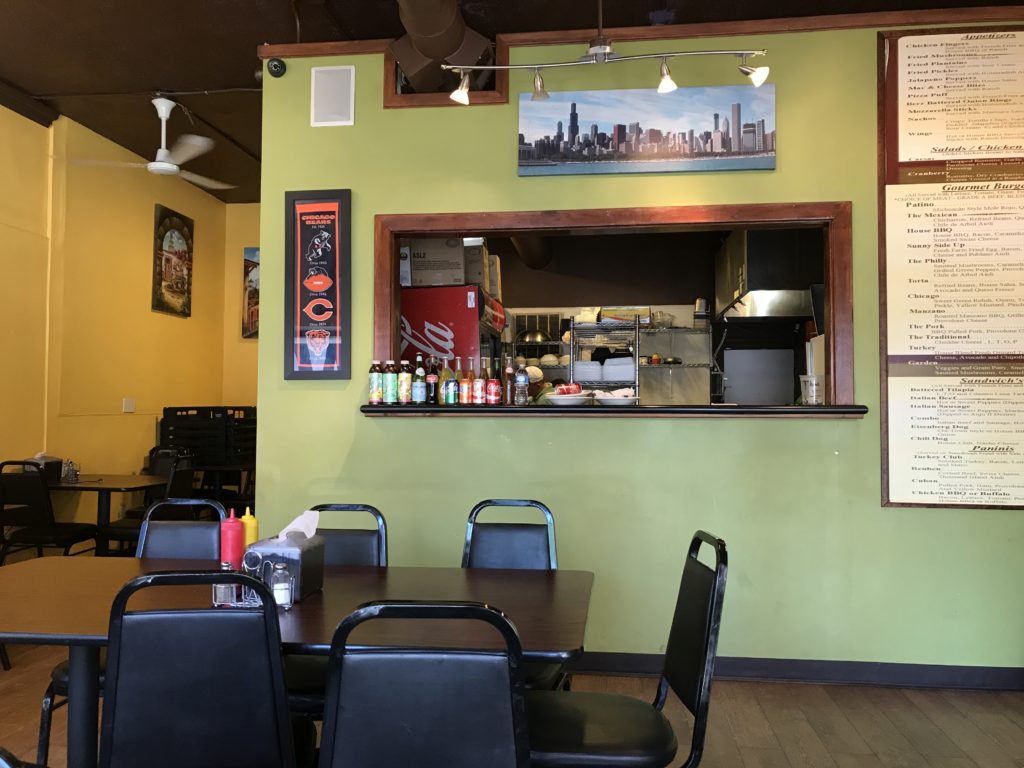 I visited restaurant with one of my friends. We ordered two burgers at Patino's Grill – Garden Burger and home special called Patino Burger. I must admit that food portion and quality are good for the price you pay. We paid $21.30 for two orders of burgers and two cans of Coke. Not bad at all, huh !!! And how can I forget that everything was very fresh !
My Patino Burger with turkey patty came with Michoacán-style mole rojo sauce, dark brown color creamy sauce. I must say that first time I ever had burger with mole sauce. Kind of different for my burger taste buds, but overall good experience.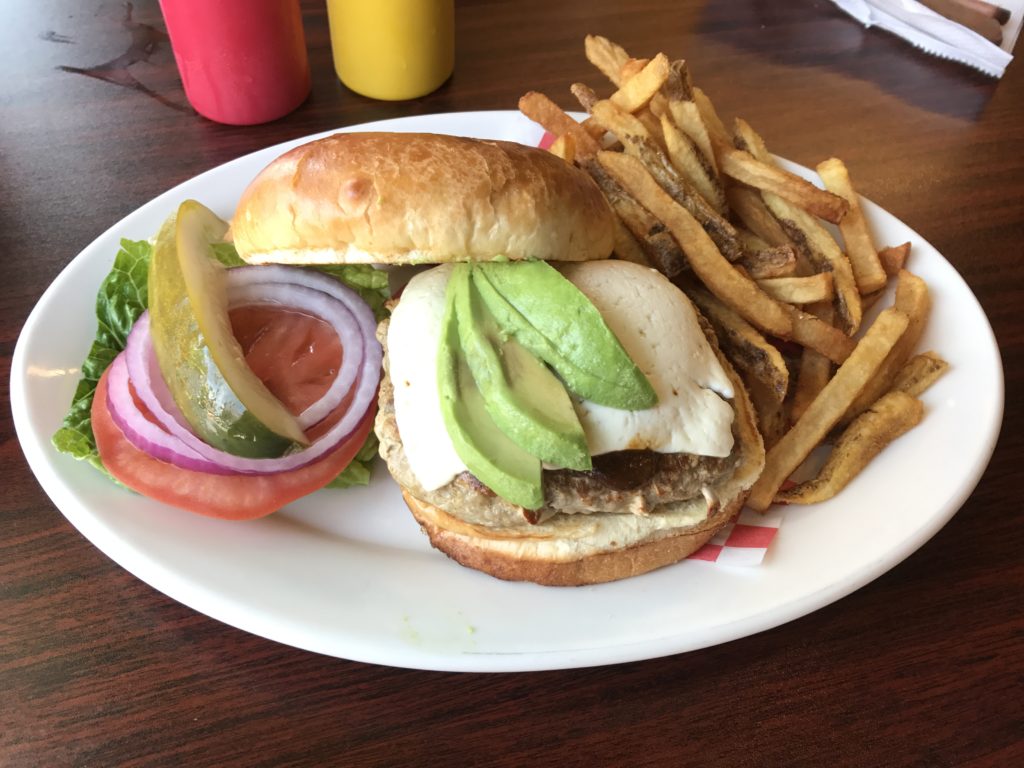 Burger patty was topped with queso fresco and avocado with side of freshly made fries, pickle and salad. I was expecting turkey patty little bit more juicy than what I got, but other than that I was satisfied. I would say overall my Patino burger was far better than my expectation from neighborhood burger joint.
If you are looking for a veggie burger then I would recommend you to try Garden Burger at Patino's grill. Garden burger came with homemade patty, made with grounded veggies and grain. Burger was made with patty, smoked swiss cheese, caramelized onion, sauted mushroom and chipotle mayo. Kind of different taste made with the hint of Mexican flavors, I never had a veggie burger like this before!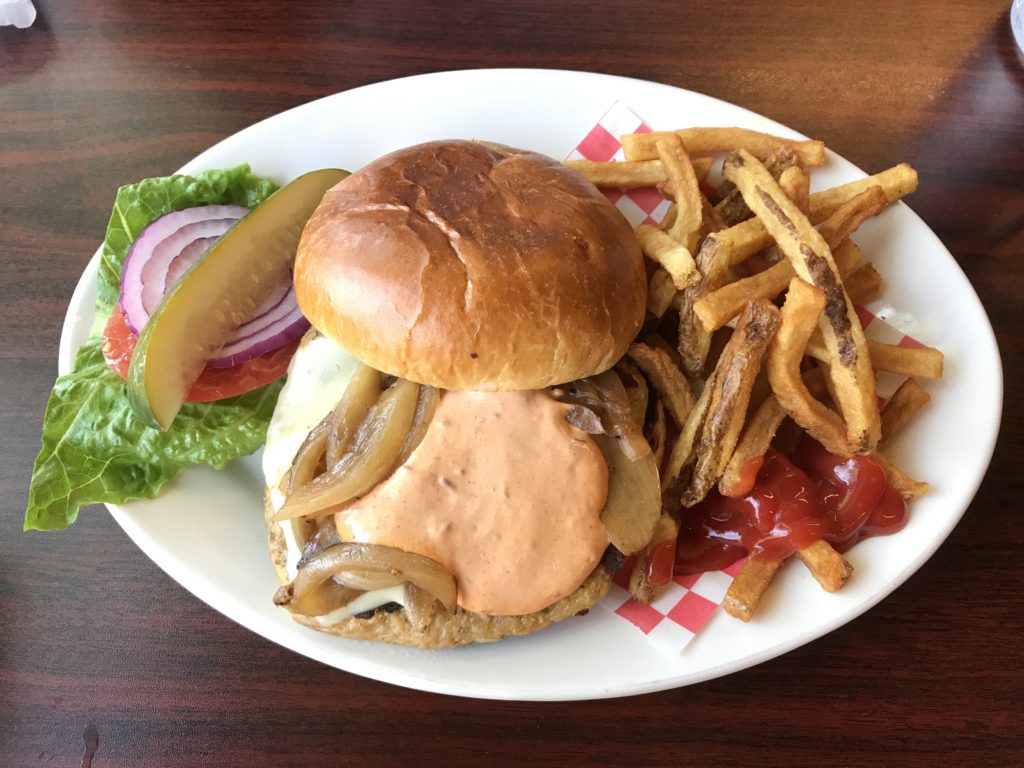 What makes Patino's special? I would say their unique way of making burgers with fresh ingredients. Everything on plate was fresh including salad and fries. I am looking forward to try their "The Mexican burger". In other words – get the burger at Patino's Grill in Irving Park. If burgers do not excite your taste buds mroe than Mexican food then try Mom's Old recipe restaurant or Salsa 17 restaurant in Arlington Heights for Mexican food.
We heard good things about the service at Patino's, and I couldn't agree anymore. Person who was handling customer was very friendly and paid full attention to every single customer. I went there for late lunch so place was not crowded, but still I must give 5 star for customer service.
Patino's grill is BYOB restaurant, so if you are planning for a dinner, you can bring your own bottle or purchase a bottle from nearby liquor store.
Pation's Grill is located in Irving Park – 2943 W Irving Park Rd Chicago, IL 60618
Visiting Chicago Soon? Book Your Trip Today at:
- Flights: Priceline, Travelocity, STA Travel (under 26)
- Hotels: Booking.com , Hotels.com, Expedia.com, Tripadvisor, Priceline
- Car Rentals: Hertz, Zipcar, Budget
- Attraction Passes: Go Chicago Card, Chicago City Pass, Book the Best Tours on Viator‎
- Buy Chicago souvenir items: Chicago Bears Fan Shop, Chicago Cubs Fan Club, White SOX Fans, Chicago Blackhawks Fans
- Food Specials: Chicago Steak Company, Chicago Pizza, Chicago Hot Dogs, Restaurant.com
Comments
comments