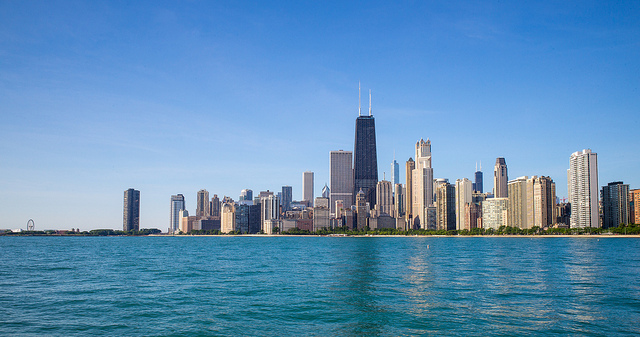 How to Plan Your Chicago Trip
Planning a trip to Chicago is very easy if you plan it properly. At the same time, planning your Chicago trip can be hard without knowing the starting point.
Nothing to worry, this post will help you plan a trip to Chicago that fits your budget and preferences. On this page, you would find all necessary information and links to my guide that will help you plan a trip to Chicago.
Being one of the major cities in United States of America, it is very easy to get to Chicago by air. Chicago city has two major airports – O'Hare International and Midway airport.
You can also get to Chicago by train or by bus, but I recommend you to go by air to save time. If you live in neighboring states then I recommend you to drive your car over flights, unless you find a cheap airfare to Chicago.
For booking a flight to Chicago, I recommend well-known companies such as Travelocity, Priceline or Expedia. Make sure to check their Chicago vacation package deals to save even more when you book Flight + Hotel together.
I recommend Expedia.com for booking a Chicago hotel for less. Try to book flight and hotel together to save more money.
Book Chicago Hotels for Less
Also, when planning your trip to Chicago, you must book your hotel as early as possible. Especially if you are traveling during peak season – June, July and August months. If you find any good hotel room deals then it is very likely to get sold out quickly.
If you find a good hotel deal during peak season then I recommend you to book hotel room immediately. You can read my where to stay in Chicago post to get more idea while booking a hotel room.
You can check hotel deals on Booking.com, Expedia.com or Hotels.com to get the best rates.
I recommend you to adjust your travel dates to avoid any major conventions in Chicago. Try to avoid major conventions to get lower rates on hotels as hotel room rates will be very high.
It is always a good idea to catch one of shows or concerts in Chicago during your visit. You must book your show tickets online before you arrive in Chicago.
I recommend you to check out Ticketmaster or theater website to book show tickets online.
You can read my When to Go to Chicago post to get more information about best time to visit Chicago.
You must check weather before packing your bags for your trip to Chicago. Weather in Chicago is very unpredictable so it is always good to check weather a day before your travel dates before packing your bags.
International Travelers require USA visa to visit Chicago. If your country of citizenship falls under the Visa Waiver Program (VWP), then you can enter the United States without a visa that will allow you to stay for 3 months.
Whether you are US Citizen or International visitor, you may bring in pre-defined size of alcohol and tobacco products. You are allowed to bring in cigarettes and cigars, but there are some restriction on cigars from Cuba. You can get detailed information on US custom website.
I recommend you to utilize public transportation in Chicago to save time and money. Both O'Hare and Midway airports are connected with downtown through EL trains. O'Hare is on Blue line El trains and Midway is on Orange Line El trains. You may like my post on getting around in Chicago.
If you are planning to travel through trains and buses then I recommend you to purchase CTA Visitor Pass. It allows you to take unlimited train and bus rides for a 24-hour period. It will save your lot of money.
CTA Visitor Passes are sold at airports, transportation hubs or tourism information center. You can also purchase them in advance online at transitchicago.com.
Chicago city has total seven different EL train lines, out of all you will probably need "The Red Line" in downtown Chicago as it runs parallel to the Michigan lake, along several top Chicago attractions.
I also recommend tourists to take Brown Line which runs around the downtown Chicago loop.
I highly recommend you to take at least one EL train ride to get the different experience in Chicago, passing through downtown buildings and residential areas.
Senior traveler above 60 years of age can get discounted rates on admission to participating hotels, attractions and theaters. Also senior residents of Chicago can travel for free on local public transportation with valid proof.
Chicago Trip Planner Guide
Where to Stay in Chicago
Where should you stay in Chicago? It's challenging and more confusing while planning a Chicago trip or even for a local getaway to unwind and relax in hotel away from daily routine life. Chicago is one of the largest metro city in USA. Chicago city covers large radius of area, that offers plenty of hotel rooms to stay, and more options creates more confusions.
If you are not familiar with Chicago then it might get pretty confusing when it comes to booking a hotel room to stay during your trip. You can find more information before booking a hotel room in my where to stay in Chicago post.
What to Do in Chicago
There are plenty of things to see and do in Chicago. Most of all top attractions are located in and around the downtown Chicago, including Willis Tower, Navy Pier, the Field Museum of Natural History, the Shedd Aquarium, the Millennium Park and Magnificent Mile.
I highly recommend you to use one of the Chicago attraction passes to save money on admission to attractions. I would suggest you to use either Go Chicago Card or Chicago CityPass based on your number of days on hand to explore the windy city.
Chicago Tours
Chicago city offers many tours such as Chicago food tours, boat tours on lake and Chicago river, bus tours, walking tours, Segway tours and many more. I recommend you to book tour tickets online at Viator.com in advance before visiting Chicago.
If you are planning to buy Go Chicago Card to explore Chicago then check before purchasing tour tickets separately as some of these tours are already included in all-inclusive Go Chicago card.
Chicago Itineraries
I have come up with some sample Chicago Itineraries that may help you plan your visit to Chicago. I would recommend you to create your Chicago Itinerary using popular Chicago attraction passes, Go Chicago Card or Chicago CityPass, to save lot of money on admission tickets to attractions.
Plan a Trip to Chicago with Maps
Where to Eat in Chicago
How to Book Chicago Trip
GET YOUR CHICAGO ATTRACTION PASS
CHICAGO CITYPASS!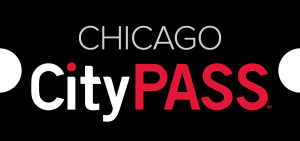 Save 50% on admission to Chicago's top attractions. Perfect Chicago sightseeing pass for someone planning to visit at least 3 and not more than 5 attractions.

Chicago CityPASS Includes admission to following attractions:

Shedd Aquarium
Skydeck Chicago
Field Museum
Adler Planetarium OR Art Institute of Chicago
Museum of Science and Industry, Chicago, OR 360 CHICAGO Observation Deck

Chicago CityPASS attraction pass cost $108 per adults and $89 per child ages 3-11.

Chicago CityPASS is valid for 9 consecutive days. Buy online at CityPASS.com or at any CityPASS attraction.
Buy Chicago CityPASS Online
SAVE UP TO 45% WITH GO CHICAGO CARD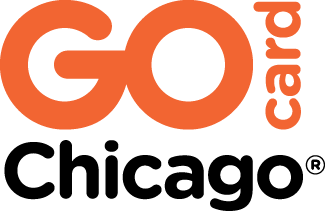 Explore more than 5 attractions and save up to 45% with Go Chicago Card on admission to 28 of Chicago's top attractions.
You can choose Go Chicago Card for 1, 2, 3, or 5 days in a row.
Explore top attractions like the Shedd Aquarium, Shoreline Architecture River Cruise, 360 Chicago and more.
Buy Go Chicago Card Online
Both Chicago sightseeing passes, Chicago CityPASS and Go Chicago Card, must be used within a year from the purchase date. Both cards get activated upon visiting first attraction.
Book Chicago Hotels for Less
Help me out! When visiting local businesses or attractions, be sure to say you found them on Go Visit Chicago!

Thanks for Reading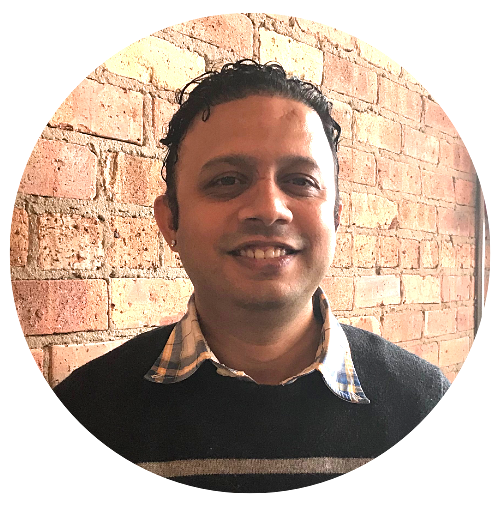 Hi, I'm Victor Sevale - My goal is to share information on everything I see, do, eat and drink in Chicago. Let me inspire you to explore Chicago more with reviews, photographs, and useful tips from my personal experience.
Join thousands who receive exclusive e-mail updates!
8 Reasons to Subscribe
Like This Post? Share It on Social Media!