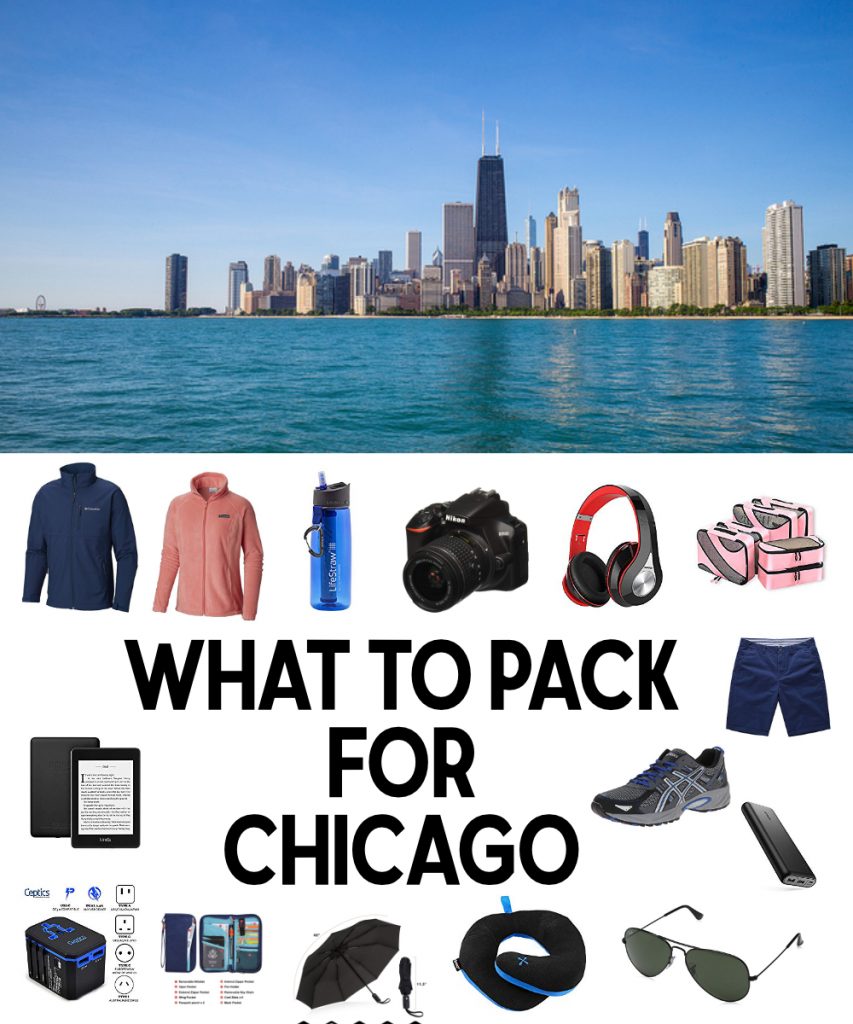 What to Pack for Chicago Getaways in the Windy City
Chicago is one of the best family vacation destinations. Whenever you go on a vacation or weekend getaway trip, you usually carry camera, medications, usual necessary travel accessories. But I would say for Chicago city you must consider certain things about packing.
As a whole, Chicago city is very casual so you can pack any kind of clothes that fits your mood including jeans and tees..If you are into nightclubs and bars then you need to pack something more fashionable that makes you look sexy.
Besides everything, very important, you must check weather in Chicago before packing your bags. In my opinion, first time Chicago visitors must get some idea about Chicago weather before planning a trip to Chicago
Basic Travel Gears for Chicago Visit
Following list of basic travel gears are perfect for anywhere you go in USA or world. These basic travel gears we always ignore during our travel but they adds convenience and comfort during journey, and even while exploring the destination.
Travel Tech Gadgets for Chicago Visit
These days the way technology is taking over our lifestyle, we always ignore the fact that we cannot perform our daily tasks without using tech gears. Following list of few travel tech gears come handy during travel. Whether you are traveling to Chicago or anywhere in the World, these travel tech gears have become our basic necessities.
Must Have Travel Gears for Chicago Visit
Sunglasses
I recommend to buy good quality sunglasses with 100% UV protection. My favorites are Ray Ban sunglasses.
Believe me, Like sunny Florida, sometimes sun is super bright in Chicago, it gets very hard to deal with bright sun in Chicago when you are driving against it.
Check special deals on Ray Ban sunglasses on amazon.com here.

Check Price on Amazon
Light Jacket
Visiting Chicago during spring or fall season? You must carry light jacket or sweater. Weather tends to get little colder, especially in the morning and nights.
I recommend Columbia Women's Benton Spring Jacket for women. This Columbia women's fleece jacket features two side zippered security pockets to keep your small items such as passport, wallet or cellphone secured while exploring our windy city.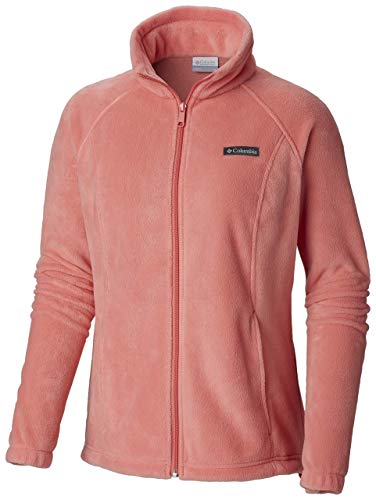 Check Price on Amazon
It features full-zip closure for protection against cold wind and weather. Perfect for Chicago.
For men, I recommend Columbia Men's Columbia Men's Ascender Softshell Jacket. This jacket is perfect for Chicago as it is water and wind resistant.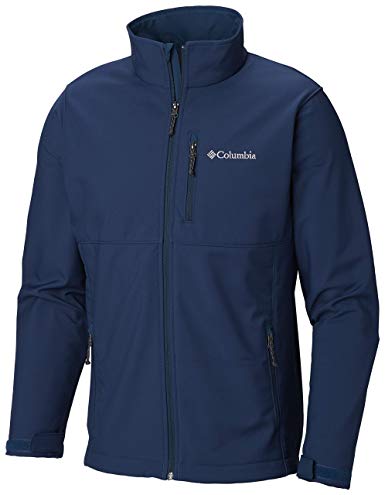 Check Price on Amazon
Umbrella
I also recommend to keep umbrella if you see any chances of rain during your travel dates. Chicago is known for the extreme weather conditions and when it pours, it pours like crazy!
I recommend Repel Windproof Travel Umbrella with Teflon Coating. It is one of the best seller on Amazon.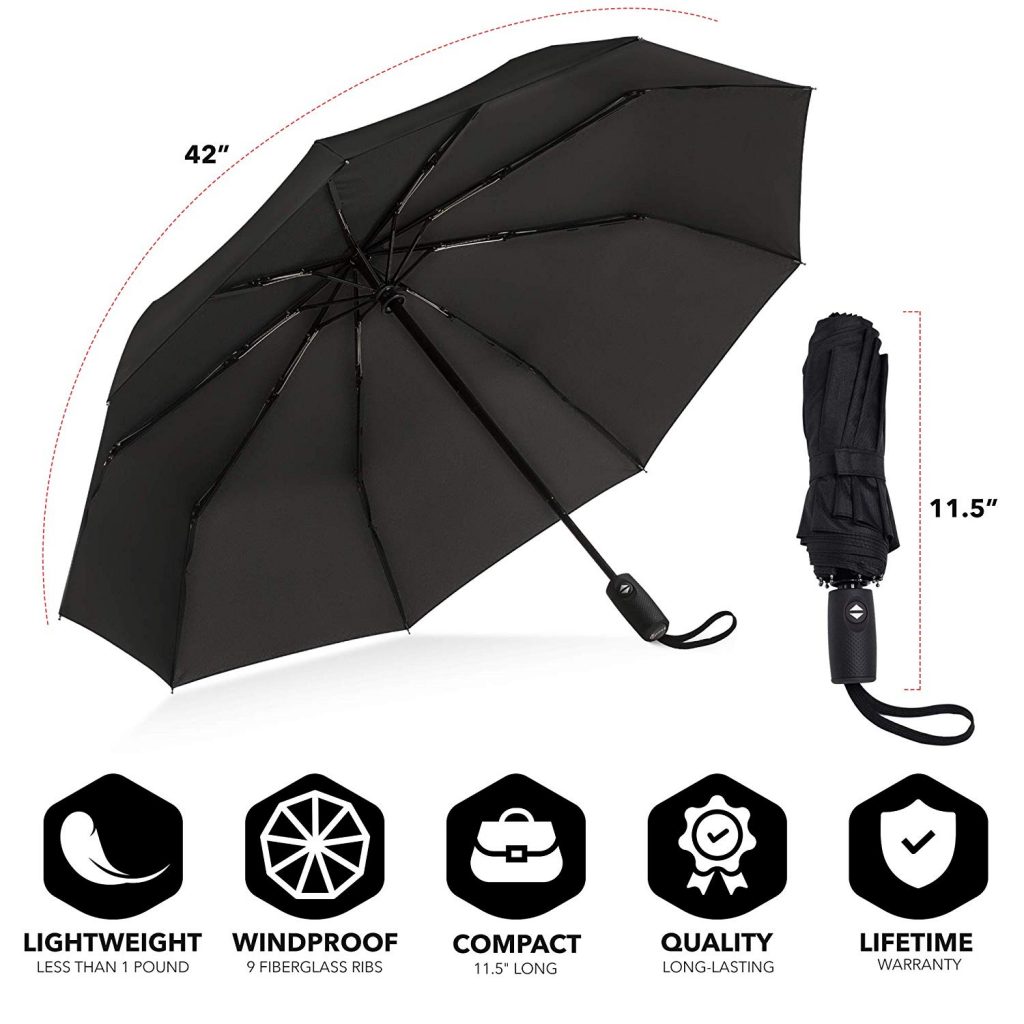 Check Price on Amazon
Camera
Do not forget to carry camera with you during your Chicago trip. There are plenty of photo perfect places in Chicago that includes The Metal Bean, Michigan Lake, Skyscraper buildings and many similar landmarks.
Nikon cameras are my favorite, I own D3200 but their all models are perfect for taking great quality pictures.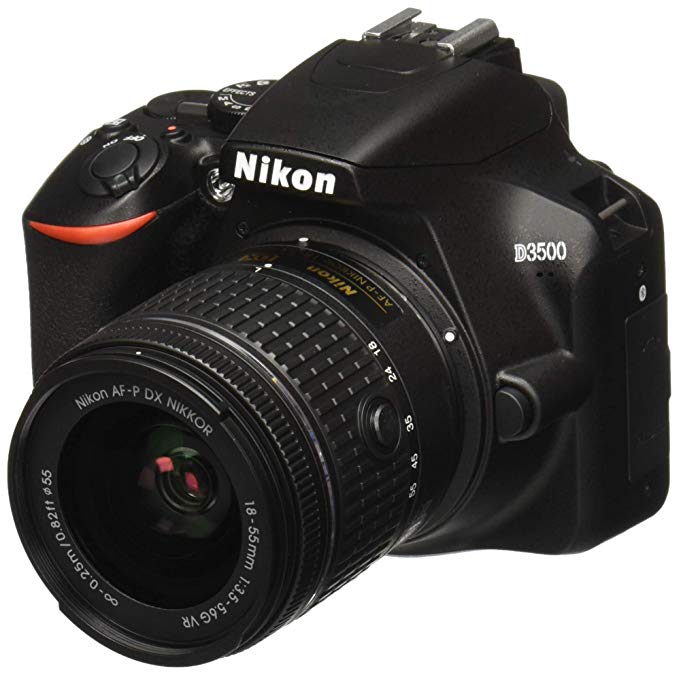 Check Price on Amazon
RFID Blocking Travel Passport Wallet
Zoppen brand is popular for Travel Passport Wallet. They have different kinds of Eco-friendly leather travel passport wallet featuring RFID blocking shield inside for your privacy protection.
I love the slim size passport wallet as it helps carrying all important documents including passport, credit cards, money and even secured sections to hold cell phone and coins.
I recommend one of the following travel passport wallet for your Chicago trip. It's one of the must have travel accessories for any destinations.
Zoppen Multi-purpose RFID Blocking Travel Passport Wallet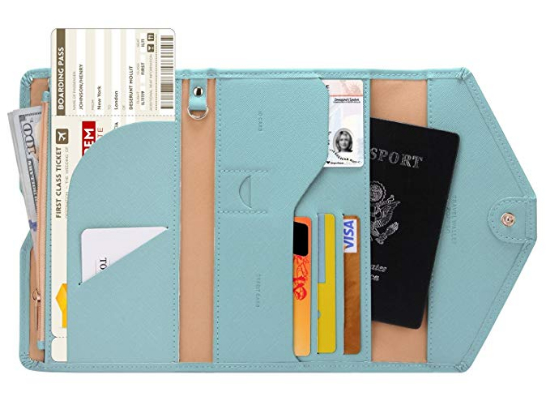 Check Price on Amazon
Zoppen RFID Travel Passport Wallet & Documents Organizer Zipper Case with Removable Wristlet Strap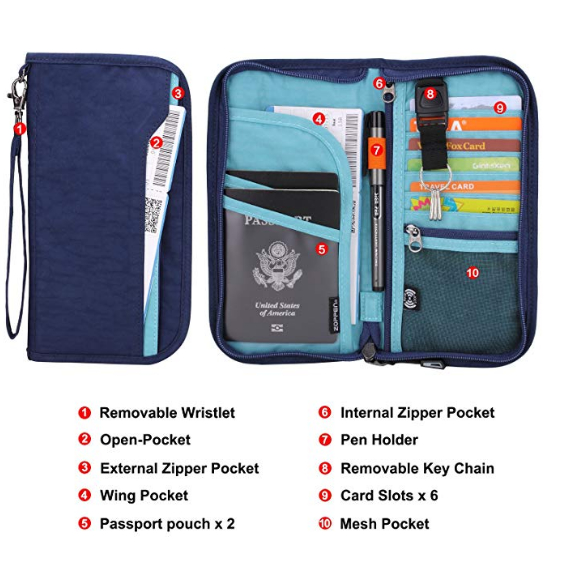 Check Price on Amazon
42 Travel Hanging Toiletry Bag for Men and Women
Loved the fact about total 17 compartments featuring useful dividers and elastic loops to keep toiletries getting jumbled. This cool toiletry bag comes with metal hook that can be used for easy hanging.
In my opinion, this 42 Travel Hanging Toiletry Bag can be used during travel as well as even at home as it keep everything organized.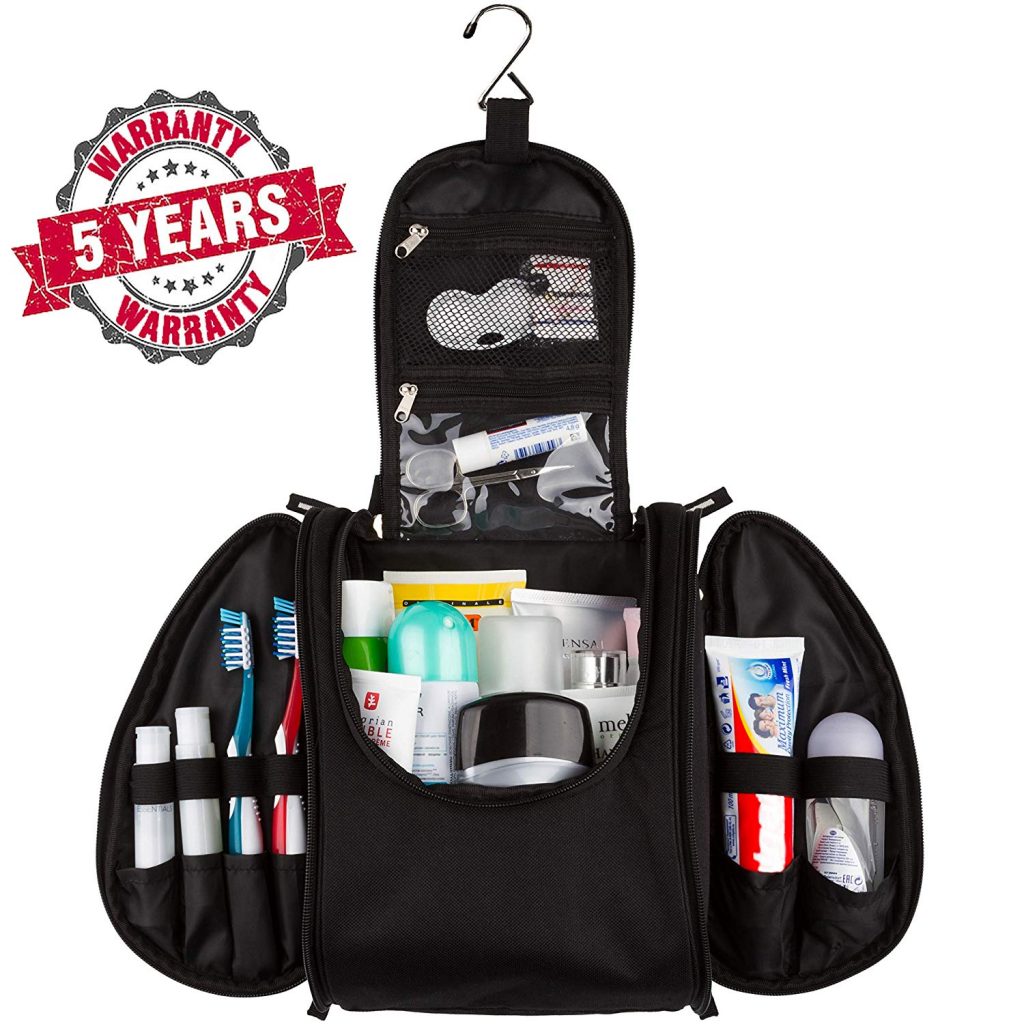 Check Price on Amazon
What to Pack Year-round in Chicago
Sunglasses – Make sure to pack a pair of sunglasses. If you are driving against the sun then you will need sunglasses.
Casual Clothing – Jeans and T-Shirt will work for daytime activities such as visiting attractions or casual lunch or dinner.
Nicer Clothing – If you are planning for a fine dining, shows or meetings then consider to dress well.
Clothing for Nightlife – At nightclub you can wear anything that you like. But, if you are planning to impress someone and have good time then try to dress trendy and fashionable.
What to Pack in the Spring Season for Chicago Trip (April – May)
Spring weather is pleasant but turns into cold quickly. Make sure to check weather for the dates you are traveling to Chicago.
Light Spring Jacket or Sweater – Weather will not be as cold as winter but you will need a light jacket that can protect you from cold wind.
Umbrella – It tends to rain in Chicago during Spring season, so make sure to carry small umbrella with you.
Face and Hand Lotion – I recommend you to carry face or hand lotion to protect your skin from fluctuating temperature.
Shoes – You must wear closed-toe shoes.
What to Pack in the Summer for Chicago Trip (June – August)
Summer days are very hot and humid in Chicago especially by lake. Rule of thumb, you must pack minimal clothes.
Sunscreen – You must carry sunscreen lotion to protect your skin from sun stroke. Staying out under sun can burn your skin easily in Chicago during summer.
Sunglasses – Pair of sunglasses to protect your eyes from sun rays.
Hat or Cap – You must wear hat or cap to avoid direct sun stroke on your head and eyes.
Swimsuit – If you are planning to go to one of the beaches in Chicago then carry swimsuit. Chicago is blessed with ocean like Michigan Lake, that offers various beautiful beach for recreation activities.
Umbrella – It rains often during summer season in Chicago. Make sure to check weather condition of the day and carry one umbrella if needed.
Footwear – Pack Open-toe Shoes or Sandals that can keep your feet cool and make you feel comfortable. Trust me you will be walking a lot in downtown Chicago.
What to Pack in the Fall for Chicago Trip (August – October)
Fall season / Autumn in Chicago is little colder than any other part of the country. Average temperature fluctuates between higher 40s to 60s.
Jacket / Sweater – You will need light jacket or sweater to keep you warm. I would say similar to Spring season.
Face & Hand Lotion -Make sure to pack lotion.
Umbrella – It rains throughout the year in Chicago. Consider to to carry at least one small umbrella as part of your travel accessories.
What to Pack in the Winter for Chicago Trip (November – March)
Winter begins somewhere around last week of October or first week of November. As we all know, winter season is little tough in Chicago, make sure to pack right stuff for your travel in Chicago during winter. There are plenty of things to do in Chicago during winter, but I recommend you to dress properly to keep yourself warm in cold weather. Regardless of the winter season, Chicago city offers top things to do for your entertainment.
Warm Cloths – Pack heavy coats, boots, scarves, hats, gloves and similar items to keep yourself warm during outside venturing in Chicago.
Lotion – Pack face and hand lotion to protect your skin from winter cold. Also, do not forget to pack chapstick or lip balm to protect your lips from cold wind.
Make sure to check weather forecast for your travel dates to avoid delays in your plans.
>> more on Chicago in Winter
Caution: Regardless which season you are planning to visit Chicago, always check weather forecast before packing your bags for Chicago visit. Winter travelers, make sure to check possible snow storms forecast news and adjust your trip if needed.
Comments
comments