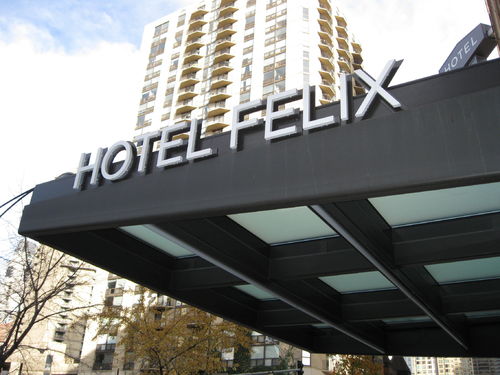 Address: 111 West Huron Street, Chicago, Illinois , 60654
Features:
This eco-friendly boutique hotel is extremely luxurious that seamlessly blends natural elements with understated elegance and grace. Ever since Hotel Felix is opened in 2009, this hotel meets the standards of Silver LEED certification, which means it is not only committed to offering superlative experience to the guests but is also environmental friendly. The hotel focuses extensively on following green initiatives thereby ensuring guests get to enjoy a luxurious stay without compromising on the reduction of carbon footprints.
Why I Recommend You to Stay:
The hotel Felix promises its guests a happy and a blissful stay considering that the word Felix redefines happiness. The hotel's 1920's architectural façade welcomes you to a haven of white marble columns and calm and sparkling waters and a host of personalized services and facilities. The hotel is just minutes from the Magnificent Mile and The Loop and therefore you are just a skip and a hop from most of the major attractions, restaurants and nightlife options.
Blissful Accommodation:
The accommodations are extremely blissful and luxurious offering exceptional views of the city. The 225 tastefully decorated rooms are equipped with opulent furnishings and state-of-the-art facilities. All the guestrooms at Hotel Felix are furnished with a host of amenities such as complimentary wireless Internet connection, iPod docking station, flat panel television, on command video, luxurious bathrobes and premium bedding and complimentary newspaper.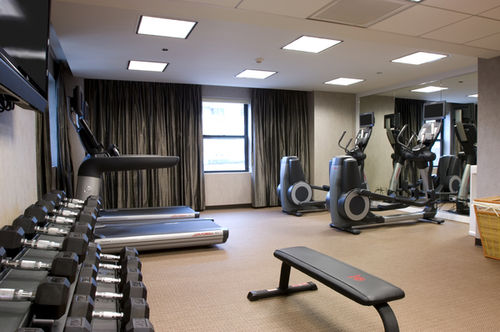 Excellent Dining:
Troquet River North, a French bistro, is located on site and serves authentic French wine cocktails, and cuisine. In-room dining are designed to offer an assortment of sumptuous delicacies. At the end of the busy day you can relax with drinks at lobby bar or at Big Shoulders Coffee Shop. There are plenty of other restaurants available near Hotel Felix.
Spa:
The spa at the Felix Hotel is truly outstanding offering an array of holistic spa treatments and each of the treatments are designed to offer the best to the individual. The professional spa team possesses extensive service knowledge and the most innovative and eco-friendly techniques are used. Whether it is about enjoying a relaxing massage or getting a facial done, the services offer at the spa is truly remarkable.
Inside Knowledge
The hotel Felix offers the service of 24-hour business center that is equipped with all the amenities to help guests carry out their work properly. This is the first hotel in Chicago that possesses the Gold LEED certification.
Do's and Don'ts
The hotel does not allow any kind of pets.
The hotel is a completely smoke-free property and is absolutely eco-friendly.
The hotel is exposed to natural southern light, which helps in heating the building especially during the winter months.
All the carpets in the guestrooms are made out of recycled material and the whole building contains motion sensored heating, air conditioning and ventilation.
Visiting Chicago Soon? Book Your Trip Today at:
– Flights: Priceline, Travelocity, STA Travel (under 26)

– Hotels: Booking.com , Hotels.com, Expedia.com, Tripadvisor, Priceline

– Car Rentals: Hertz, Zipcar, Budget

– Attraction Passes: Go Chicago Card, Chicago City Pass

– Buy Chicago souvenir items: Chicago Bears Fan Shop, Chicago Cubs Fan Club, White SOX Fans, Chicago Blackhawks Fans
– Food Specials: Chicago Steak Company, Chicago Pizza, Chicago Hot Dogs


Looking for more downtown Chicago hotels? Check out the Hotel Chicago Downtown, Autograph Collection or Tremont Chicago Hotel at Magnificent Mile! Or, Click here to get the list of Chicago hotels. Not sure about location for hotel room? Read my Where to Stay in Chicago article to find the perfect hotel for your stay in Chicago!
Comments
comments