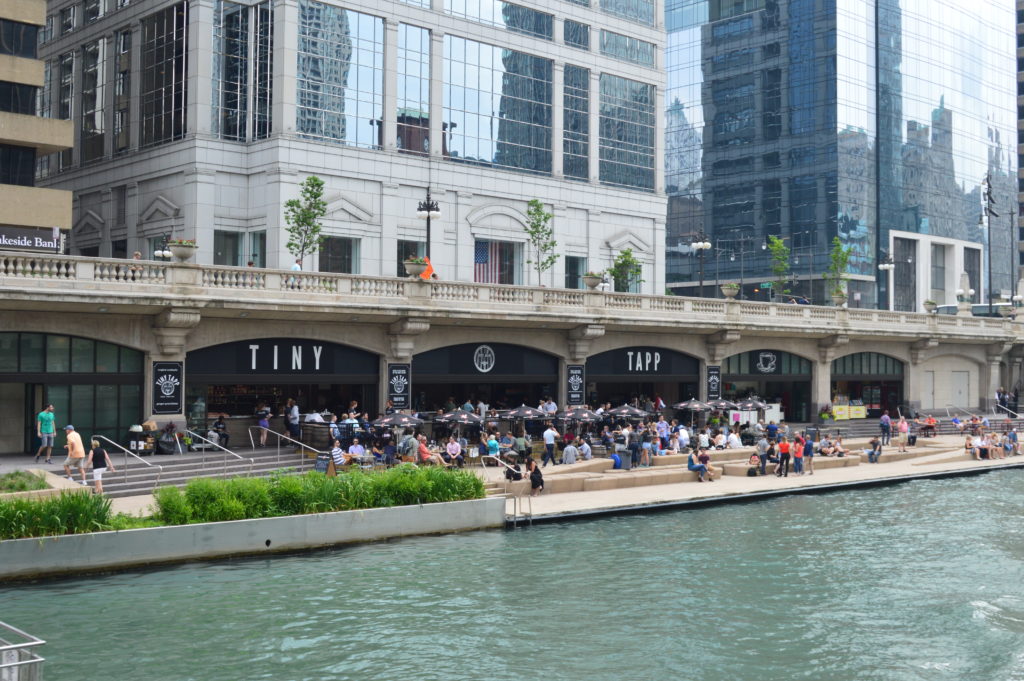 As we all know that Chicago city offers many  options for fine dining and nightlife. There are plenty of bars and grills around the city but few of them are very well known waterfront bars in Chicago. Following list of waterfront bars in Chicago that can give you a unique opportunity to plan your next romantic date or general dinner outing. If you are looking for any waterfront restaurants in Chicago with world famous skyline views then make sure to select one of the waterfront bars or waterfront restaurants in downtown Chicago.
Estate Ultra Bar
Address: 1177 North Elston Avenue  Chicago, IL 60642
Estate Ultra bar is one of the best dining, drinking and social networking place where noone can go wrong during weekend brunch, lunch or dinner. Overall food portions are large that one can not finish it alone so be ready to share dishes at this waterfront bar in Chicago. Estate Ultra bar is located right on Chicago river. Best place to enjoy variety of cocktails and craft beers from many Midwest breweries. If you are planning a private events then Estate Ultra Bar is one of the places that you want to consider.
Flatwater Restaurant
Address: 321 N. Clark St., Chicago, IL
Flatwater restaurant is located right on Chicago river from where you can enjoy terrific views of the Clark street bridge lights over Chicago river at night. Great place for fine dining, drinking and people watching. Flatwater restaurant has been discussed in many top Chicago Travel Forums and discussion boards under top waterfront bars and grills in Chicago.
Chango Loco Restaurant
Address: 600 East Grand Avenue  Chicago, IL 60611
Located at Navy Pier, Chango Loco serve authentic Mexican food. Make sure to enjoy specialty drinks including margarita, cervezas, sangria, Sauza Cosmopolitan and many similar. Great place to enjoy terrific views of the Lake Michigan and Chicago city skyline.
Smith & Wollensky
Address: 318 North State Street  Chicago, IL 60654
Known for specialty in stake, Smith and Wollensky is one of the best bar located on State Street where one can enjoy Chicago river views while dining and drinking. This waterfront bar in Chicago offers plenty of space for private parties and events. Smith & Wollensky grill is known for good food and drinks especially selection of wine, dry martini and gin cocktails.
Waterfront Cafe
Address: 6219 N Sheridan Rd  Chicago, IL 60660
Waterfront Cafe is located few minutes away from Chicago downtown in edgewater neighborhood. Cafe is family friendly place where you can enjoy brunch, lunch and dinner with your kids. At Waterfront Cafe you and your family can enjoy excellent views of Michigan Lake. During weekends outside patio at Waterfront Cafe features live entertainment. Cafe offers variety of wines, beers and cocktails.
North Pond
Address: 2610 North Cannon Drive  Chicago, IL 60614
North Pond restaurant is located right on the edge of pond in Lincoln Park. This waterfront restaurant is set up in historic building which was built in 1912 and used for warming shelter for ice skaters. Today place is redesigned as per the Arts and Crafts tradition. Make sure to check of selection of wine and cocktails.
Now as you know the list of best waterfront bars in Chicago, get ready to plan your next outing at one of the above mentioned waterfront bars and restaurants in Chicago and share your experience. Also, do you have your own favorite waterfront bar and restaurant in Chicago that you would like to share?
Book Chicago Hotels for Less
Help me out! When visiting local businesses or attractions, be sure to say you found them on Go Visit Chicago!

Thanks for Reading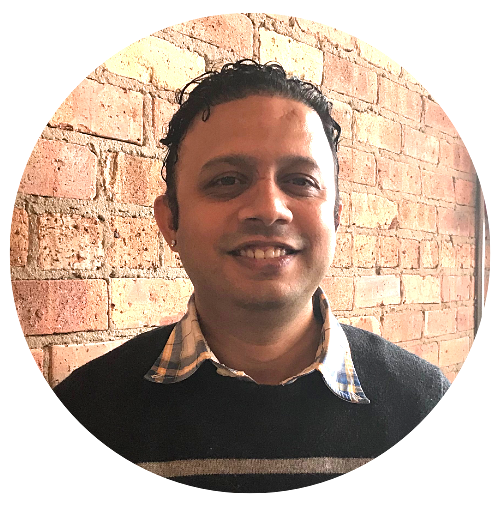 Hi, I'm Victor Sevale - My goal is to share information on everything I see, do, eat and drink in Chicago. Let me inspire you to explore Chicago more with reviews, photographs, and useful tips from my personal experience.
Join thousands who receive exclusive e-mail updates!
8 Reasons to Subscribe
Like This Post? Share It on Social Media!
Comments
comments