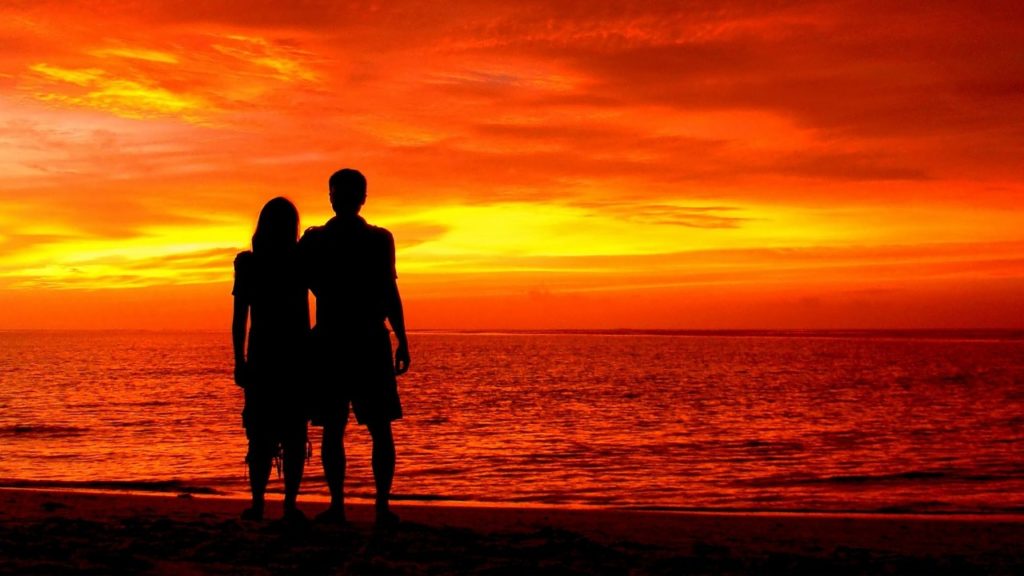 Whether you are visiting Chicago for leisure or you are a Chicago local, everybody needs little romance in their life. Considering the fact and need of love in Chicago, today I am going to give you the list of romantic things to do in Chicago. At first, we think Chicago is very busy metropolitan town and city doesn't have room for romance. It's not true !!!!…  Chicago city is a great example of diversity, yes city is densely populated with multi cultural communities and interests. Apart from the busy daily routine life, one can find plenty of things to do for romance in Chicago. Following list will give you the brief about the most romantic things to do in Chicago.
Signature Lounge in John Hancock Building on 96th Floor
Having couple of drinks on the top of John Hancock building at Signature Lounge is the best way to impress your sweet heart. I would say it is the most romantic place in Chicago. Place is little expensive but hey, it's worth spending some bucks for couple of drinks on a romantic date in Chicago downtown. Usually, the place is crowded during weekend, so be ready to wait for 15-30 minutes before you get a table. Especially, you would enjoy the sunset and night views from top of the John Hancock Building in Chicago downtown. For dinner you may want to go one floor down to Signature Restaurant or all the way down on the ground floor at Cheese Cake Factory. Trust me, you will create a life long memory with this perfect date.
QUICK TIPS:
Go Chicago Card – Smart Way to See Chicago



Save up to 55% on admission to all the top Chicago attractions and tours with a Go Chicago Card discount attractions pass. Save money and skip lines !
Check out my list of Go Chicago Card Promotional offers !!!
Montrose Harbor – a short walk from Montrose Beach on Lake Shore Drive
Montrose Harbor is located north of Lincoln Park. As we all know that Chicago downtown is very well known for the best skyline views. From Montrose Harbor, you can enjoy the great views of Chicago downtown across from the lake. Usually during evenings, at Montrose harbor you will see lot of joggers, walkers and bikers along the path but after the dark, you will have the best time of your life with your loved ones. You can cuddle by water on harbor and enjoy the breath taking shiny Chicago downtown skyline along with Navy Pier views. And yeah, be ready to have a close encounter with chirping seagull over the head. Apart from skyline, during evening you can enjoy great wall paper perfect scenes created by many sailing boats passing by in Michigan lake. I would say, Montrose harbor is a good place for a romantic picnic date. As in general, Lincoln Park in Chicago is famous for the lovers and singles. In other words, love is in the air of Lincoln Park. If you are interested in animals then you can also plan a visit to Lincoln Park  Zoo, which offers free admission. Check out more information about Montros Harbor.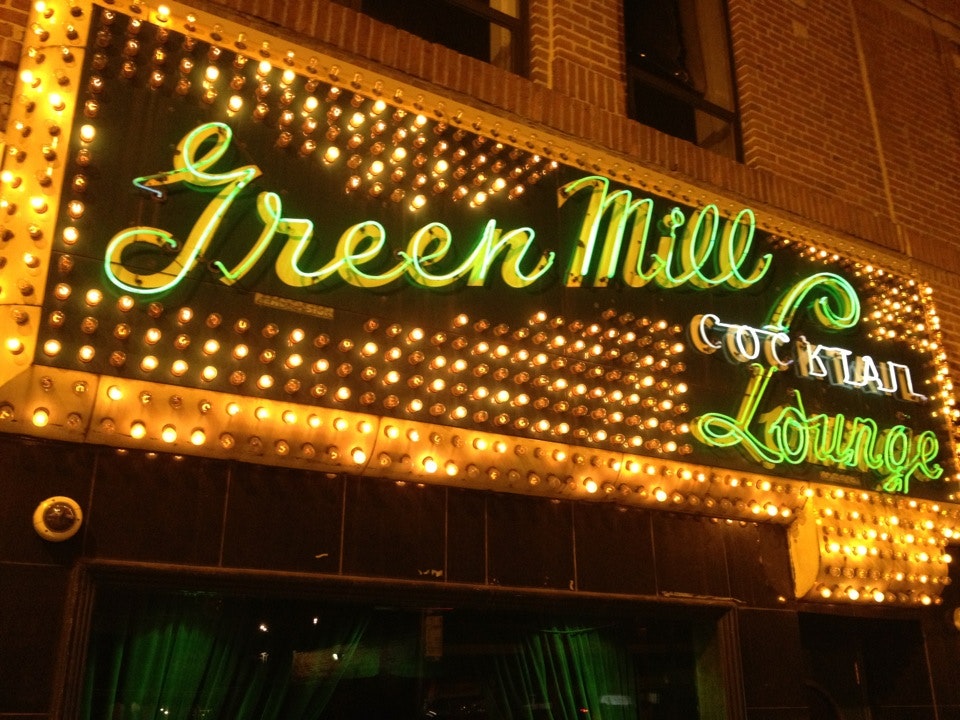 Listen & Get Lost with Chicago Jazz Tunes – Home of Blues
Chicago is famous for Jazz and blues music, in fact city is known as the home of Blues. There are plenty of Jazz clubs and restaurants in Chicago that offer live Jazz music along with food. You can pick one of the venues to sit and enjoy Jazz music while having dinner with your lover.  Best Jazz club and restaurants include Andy's Jazz Club, Elate Restaurant Chicago, Green Mill, Jazz Showcase Chicago, Katerina's, M Lounge and The venue. Out of all I would recommend Green Mill Jazz Club, the most famous jazz club in Chicago. This place used to be a hangout for Al Capone and his henchmen. Green Mill Jazz Club is known for the music history since 1930 offering great music by great performers. During the show you will experience the complete pin drop silence except soothing jazz tunes flowing through the room. Tunes will touch your hearts so make sure to cuddle during the show. You must check out jazz music show schedule on Green Mill Jazz Club website.
Here are address of my favorite Jazz Club and Restaurants in Chicago:
Andy's Jazz Club
11 East Hubbard St., Chicago, IL 60611
Phone: 312.642.6805
http://www.andysjazzclub.com/
Elate Restaurant
111 West Huron Street, Chicago, IL 60654-8706
The Green Mill
4802 N. Broadway Ave., Chicago, IL 60640
Phone: 773.878.5552
http://www.greenmilljazz.com/
Jazz Showcase Chicago
806 S Plymouth Ct, Chicago, IL 60605
Phone: (312) 360-0264
http://www.jazzshowcase.com/
Katerina's
1920 W Irving Park Rd, Chicago
Phone: (773) 348-7592
http://www.katerinas.com/
M Lounge
1520 S. Wabash Ave., Chicago, IL 60605-2900
Phone: 312.447.0201
http://www.mloungechicago.com/index.htm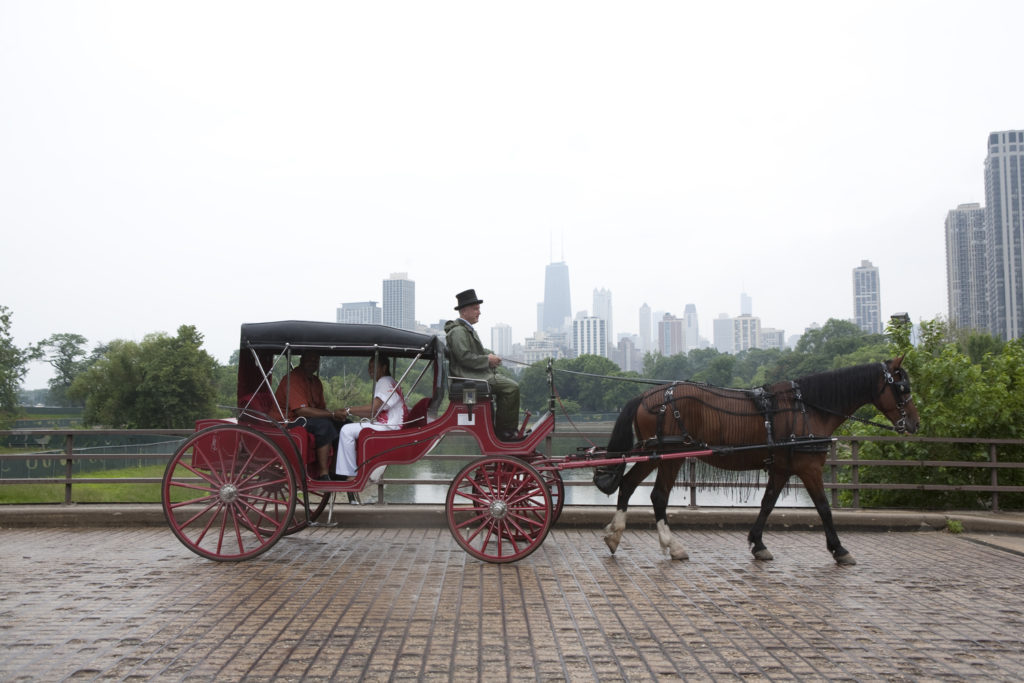 Horse Carriage Ride on Michigan Avenue in Chicago Downtown
Horse & Carriage ride in Chicago has been very famous among lovers. It sounds over romantic like old movies but it's worth trying. Chicago horse and Carriage ride in downtown is located on the corner of Michigan Avenue and Pearson Street across from water tower place mall. This horse drawn carriage rides are offering services since 1980 in the city. Horse and carriage ride in Chicago downtown gives you the choice of open or enclosed carriages. During cold days, service offers lap blankets for guests comfort. This romantic carriage ride will cost you somewhere between $40 to $90 based on the length of the ride. Make sure to check weather before planning a romantic carriage ride on Michigan Avenue. Horse carriages do not operate if temperature is below 15 degrees Fahrenheit or above 90 degrees Fahrenheit. Also, rides will not be available during any storm or any weather advisory situation. So, you must checkout the weather before planning a ride. I would say, it's a different magnificent romantic experience on magnificent mile.
Fine Romantic Dinning in Chicago
Finding a romantic restaurant in Chicago is very easy. You can find a very expensive romantic restaurants to budget friendly romantic restaurants in Chicago with little efforts. Very expensive restaurants such as Tru, Les Nomades, L2O and Alinea are very well known nationwide for great luxurious service and food. Trust me, if you are budget oriented then these restaurants are not a good choice, it might cost you in $$$$ figures. Following list of restaurants are reasonable to consider for a romantic dinner date in Chicago.
List of Romantic Restaurants in Chicago:
Spiaggia Restaurant Chicago
One Magnificent Mile, 2nd Fl.
980 N. Michigan Ave., Chicago, IL 60611
312-280-2750
Bistro Campagne
4518 N. Lincoln Ave., Chicago, IL 60625
773-271-6100
Cafe Absinthe
1958 W. North Ave., Chicago, IL 60622
773-278-4488
Kiki's Bistro
900 N. Franklin St., Chicago, IL 60610
312-335-5454
Prosecco
710 N. Wells St., Chicago, IL 60610
312-951-9500
Also, if you and your sweetie like wine, then you might want to choose restaurant that allows you to carry your own bottle of wine. It is called Bring Your Own Bottle (BYOB). You will have to just pay maximum $5 corkage fee. Corkage fee is subjected to vary from place to place.
List of Romantic BYOB Restaurants in Chicago:
Caro Mio
1825 W. Wilson Ave. – Chicago
773-275-500
Bonsoirée
2728 W Armitage Avenue, Chicago, IL 60647
Tango Sur
3763 N. Southport Ave. – Chicago
773-477-5466
Wakamono
3317 N. Broadway – Chicago
773-296-6800
Plan a Romantic Date at the Museum Campus
Chicago city is full of people, if you are planning for a quiet date to avoid the hustle and bustle of the town then I would recommend a visit to the museum during weekdays. Usually, museums in Chicago are crowded with families during weekends but weekdays are good for dating couples. Chicago's museum campus features the Field Museum of Natural History, the Museum of Science and Industry and the Adler Planetarium. You can pick one of those for your perfect date in Chicago downtown. Once you are done visiting museum, you can take a stroll parallel to Michigan lake towards Navy Pier along the harbor. Also, the Art Institute of Chicago and the Shedd Aquarium are also good options to consider.
Above mentioned activities and places are just a partial list of romantic things to do in Chicago. But as a whole, despite of the city's busy routine life, there are plenty of places and romantic things to do in Chicago to please your sweetie. Do you think of any places or activities that can be added to above list?
Book Chicago Hotels for Less
Help me out! When visiting local businesses or attractions, be sure to say you found them on Go Visit Chicago!

Thanks for Reading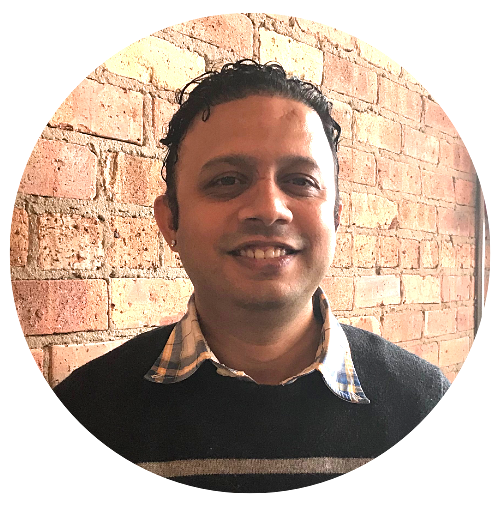 Hi, I'm Victor Sevale - My goal is to share information on everything I see, do, eat and drink in Chicago. Let me inspire you to explore Chicago more with reviews, photographs, and useful tips from my personal experience.
Join thousands who receive exclusive e-mail updates!
8 Reasons to Subscribe
Like This Post? Share It on Social Media!
Comments
comments