There are many budget friendly hostels in Chicago for your stay. Chicago backpackers can take advantage of cheap Chicago hostels and save money. I have noticed that people are always looking for hostels in Chicago downtown, Little Italy Chicago hostels, the Loop hostels, Pullman Historic District hostels and many similar areas. Following hostels in Chicago area gives you quick list to explore cheap Chicago hostel accommodation.
Overall, majority of all hostels provide basic free amenities including free parking, free Internet access, free laundry. But, it is always recommended to check before booking a Chicago hostel online. If you book a Chicago youth hostel online then you do not pay any booking fee.
Note: Some hotels might be charging money for certain amenities.
1) Urban Holiday Lofts
Address: 2014 W Wabansia Ave, Chicago, USA
Urban Holiday Lofts hostel is one of the cleanest and safe place for backpackers. Hostel provides spacious rooms with all basic free amenities including laundry, and Internet access.
Beds starting from:$17.00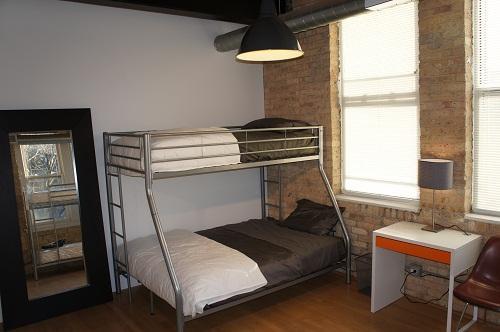 2) IHSP Chicago Hostel at Damen CTA
Address: 2nd Floor, 1616 N. Damen Ave, Chicago
http://www.ihspusa.com/
If you are looking to stay and party in Chicago on budget then I recommend you to book a bed at IHSP hostel. You can party till late night or early morning as very nice nightclubs, bars and pubs are located close to IHSP hostel in Chicago. If you decide to go party somewhere that requires train commute then nothing to worry, IHSP hostel is conveniently located close to CTA station. Female rooms at IHSP hostel feature jacuzzi tub. Also, you can get free shuttle to airport, greyhound station and Amtrack stations.
Beds Starting from:$22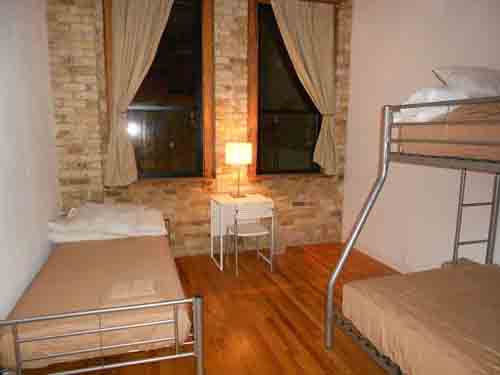 3) Chicago Getaway Hostel
Address: 616 West Arlington Place, Chicago, Chicago, USA
http://www.getawayhostel.com/
Chicago getaway hostel provides comfort with style. Overall, Chicago getaway hostel has friendly atmosphere onsite. Hostel amenities include kitchen, modern common area to meet other backpackers, dorm accommodation and private room for stay. You can enjoy great restaurants, bars and nightclubs around the hostel. Also, Michigan lake and top attractions in Chicago are located within short distance from the hostel.
Beds Starting from:$22.00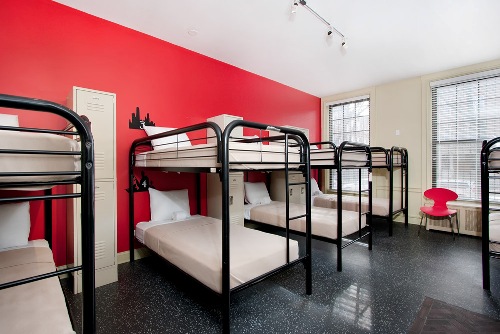 4) Oak 112 Hostel
Address: 112 West Oak Street, Chicago, USA
Oak 112 hostel near downtown Chicago is located in the Gold Coast. Only 8 to 10 minutes from Lake Michigan beach and downtown Chicago. Overall clean and safe accommodation along with basic free amenities.
Beds starting from:$23.00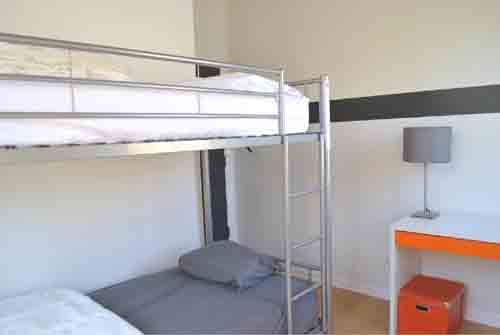 5) H.I. Chicago Hostel
Address: 24 East Congress Parkway, Chicago
http://www.hichicago.org/
H.I. Chicago hostel is one of the famous best value hostels. Hostel is located in downtown Chicago. Overall place is very safe, clean and budget friendly. It is conveniently located close to Chicago's top things to do such as museums and shopping area.
Beds Starting from:$30+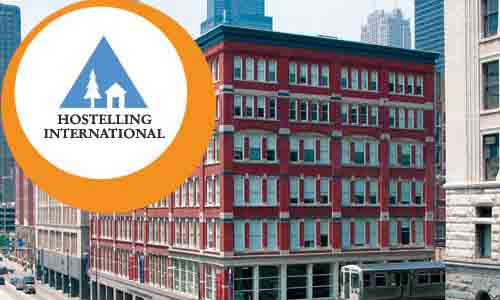 6) Parthenon Hostel
Address: 310 S. Halsted Street, Chicago, USA
http://www.chicagoparthenonhostel.com/
Chicago Parthenon hostel is located close to University of Illinois Chicago. Conveniently located in downtown Chicago from where CTA Blue line station is 1 block away as well as Union Station and Amtrak train station are 4 blocks away. Being 1 block away from CTA blue line station, it is very easy to get to O'hare International airport as well as Midway airport for guests. Also, Chicago Parthenon hostel is LGBT friendly.
Beds starting from: $31.00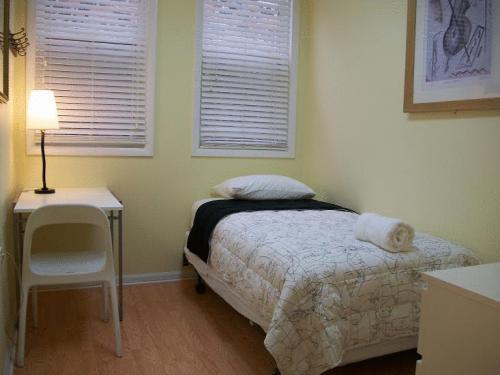 Comments
comments