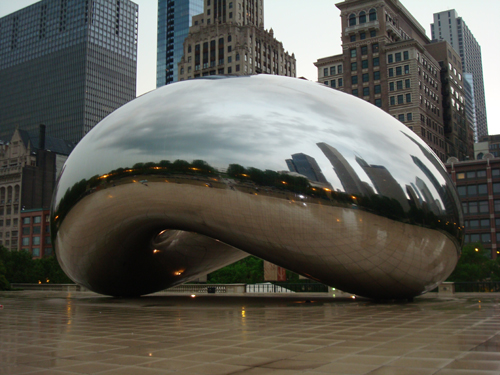 Popular Top 10 Things to Do in Chicago
Chicago city offers many things to do and places to visit. Majority of first time Chicago visitor has a question in mind: What to do in Chicago? First time Chicago visitors, nothing to worry, there are tons of things to do in Chicago. City offers world renowned museums, attractions, tours, places to eat and great nightlife. Out of all following is the list of top 10 things to do in Chicago with kids that can help you plan a perfect family vacation in Chicago.
Shedd Aquarium
Every year over 2 million visitors including Chicago locals visit John G. Shedd Aquarium. Shedd Aquarium offers more than 80 habitats that host over 1500 species. Few of top aquatic species such as beluga whales, white sided dolphins and sea lions have been main attraction among guests. Do not forget to visit the 90000 gallon Caribbean reef that gives you an opportunity to experience the tropical aquatic life in ocean.
Art Institute of Chicago
You can not miss Art Institute of Chicago on Michigan Avenue in downtown Chicago. Two stone lions guarding at the door, Art Institute of Chicago offers great works of the art featuring more than 5000 years of history. Place also has a section on contemporary art featuring paintings, sculptures and artifacts. I would say it is one of best things to do in Chicago for art lovers.
Adler Planetarium
Located in museum campus, Adler Planetarium is the place for universe lovers. At Adler Planetarium your kids can learn universe and milky way better and can have fun at the same time.  It is fun to see NASA's Gemini 12 space capsule in shoot for the Moon at Adler Planetarium. Place is one of the best ways for kids to learn solar system through galleries and theaters.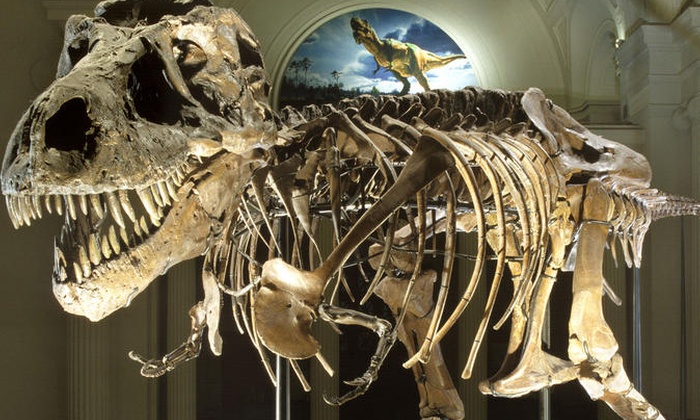 The Field Museum of Natural History
The Field Museum of Natural History features popular artifacts and exhibits. Every year thousands of travelers visit the museum with families. It is one of the best educational things to do in Chicago with kids. The museum features T-Rex Sue and Lions from Tsavo. Apart from all these famous exhibits, there is always something new to visit at the Field Museum of Natural History.
Skydeck Chicago
The Willis Tower, formerly known as Sears Tower is the tallest building in United States of America. It is the place to enjoy 360 degree views of the city from 1,454 feet height. From top of the tower you can enjoy great views of Lake Michigan and neighboring states: Indiana, Wisconsin and Michigan. Lately management has introduced the glass bottomed SkyDeck for peoples' entertainment. The SkyDeck on tower is one of the thrilling experience to have in Chicago. Do not forget to take pictures on SkyDeck!
John Hancock Observatory
John Hancock Observatory is an alternative to view Chicago city from height. It features fastest elevator that takes you to 95th floor in less than 40 seconds. John Hancock Observatory features open air sky-walk that stays open until 11 pm daily. From top of John Hancock Observatory you can get excellent views of Wrigley Field, Navy Pier and dramatic views of Lake Shore Marina.
Museum of Science and Industry
Every time you make a visit to Museum of Science and Industry, you will find many new things to do and see. Museum of Science and Industry offers exhibits including other fun activities for your kids and family. At Museum of Science and Industry you and your family can have learning fun in agriculture, physics, environment, biology, geology, social studies, chemistry, space, technology, energy, health and many similar subjects. There are many exhibits that encourage you to do constructive work, for example, you can practice moves on the basketball court through virtual guide. As a whole, one of the best educational attraction in Chicago for family.
Navy Pier
Navy Pier is located right on Lake Michigan covering over 50 acres area. Being located on waterfront, visitors can enjoy great views of Chicago Skyline from the Navy Pier. There are many places to eat and drink at Navy Pier. Also, Every day many diner cruises such as Odyssey dinner cruise departs from Navy Pier on scheduled time. Place features many family friendly recreation activities including Ferris Wheel. During summer season, Navy Pier organizes fireworks twice a week. Even during winter months, Winter WonderFest is one of the top things to do in Chicago.
Millennium Park
The Cloud Gate Sculpture at Millennium park is also known as the "Bean". The "Bean" at Millennium park is one of the must-see places in Chicago. It is an example of modern architecture. The sculpture made of shiny stainless steel, is designed by Anish Kapoor. The sculpture surface is shiny like mercury, that provides great reflection of Chicago skyline on the metal surface. I would say one of the best place for photography in Chicago. Do not forget to bring your cameras when you visit the "Bean". Also, 5 acre land featuring garden provides nice recreation area for family fun.
The Magnificent Mile
Michigan Avenue in downtown Chicago, starting from Chicago River to Oak Street is known as the Magnificent Mile or Mag Mile. This 1 mile area on Michigan Avenue is full of nice shops, dining places and tall skyscraper buildings showing the great architecture innovation. Mag mile is always crowded with tourists and business travelers. During your visit consider to take one of those horse carriage ride on Mag mile to make yourself and your loved one feel special. As a whole, I would also say that apart from shopping and architecture there are many romantic things to do on Magnificent Mile in Chicago. Perfect place for a perfect date!
>> more on Romantic things to do in Chicago
Admission to above mentioned top things to do in Chicago cost money. If you plan wisely and purchase Chicago attraction cards then you can save more than 50% on admission tickets. There are two Chicago attraction cards that can save money on admission tickets to Chicago attraction that include Go Chicago Card and Chicago CityPass. In fact, with these attraction cards, visitor can skip the line and save time as well. No more waiting in long queue 😉
Chicago CityPass includes admission to The Field Museum, Skydeck Chicago, Shedd Aquarium, Adler Planetarium or the Art Institute of Chicago and John Hancock Observatory or the Museum of Science and Industry. Whereas Go Chicago Card includes admission to over 30 Chicago attractions and activities. For detailed comparison, read more on Go Chicago Card Vs Chicago CityPass
>> Find out list of Go Chicago Card Promo Codes
It is very easy to purchase passes these days. You can either purchase attraction passes online or at designated retail places. Have fun in Chicago !
Comments
comments