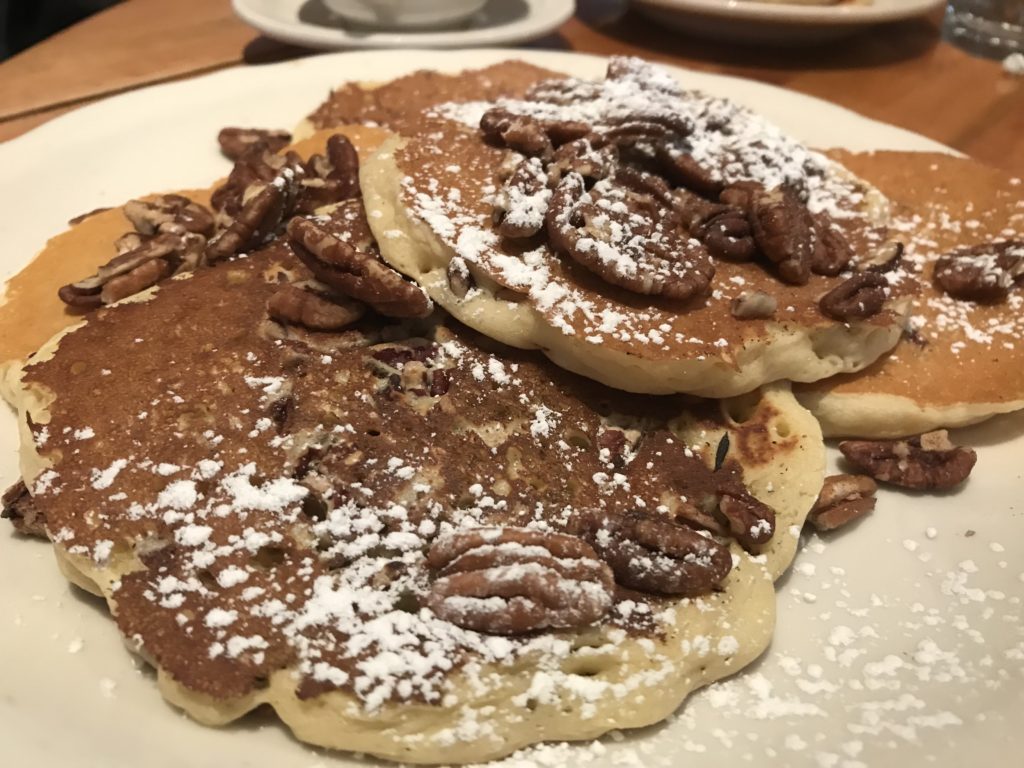 Perfect restaurant for brunch in Deerfield! I visited Eggshell Cafe in Deerfield over the weekend, and without any doubt it was perfect brunch at Eggshell Cafe. I went there with few friends and restaurant was very busy during brunch hours. I would say seems like a long wait looking at people outside, but guess what, we got table in few minutes. It was a long wait for the people with specific seating area requests. We did not have any preference for seating so got our table in few minutes. Not bad at all for the busy time of the day at Eggshell Cafe.
Name says it, yes Eggshell Cafe menu is mainly focused on dishes made with eggs. Especially menu is created for breakfast and brunch, featuring oven-baked omelets and pancakes.
I ordered their oven baked veggie omelet and coffee. Other friends ordered Georgia pecan pancakes, Spinach & Feta Cheese Omelet and Breakfast Burrito. We had to wait little longer before we get food, but I didn't mind waiting as it was the busiest brunch hour on Sunday.
Our Server was very attentive and she kept on serving coffee throughout the brunch. Overall, I didn't have any complains or bad experience during my first visit at Eggshell Cafe in Deerfield. I have heard some contradictory opinions about the place, but during my first visit I didn't experience anything unusual about guest service.
Have you been to Eggshell Cafe in Deerfield? Click here to share your review here!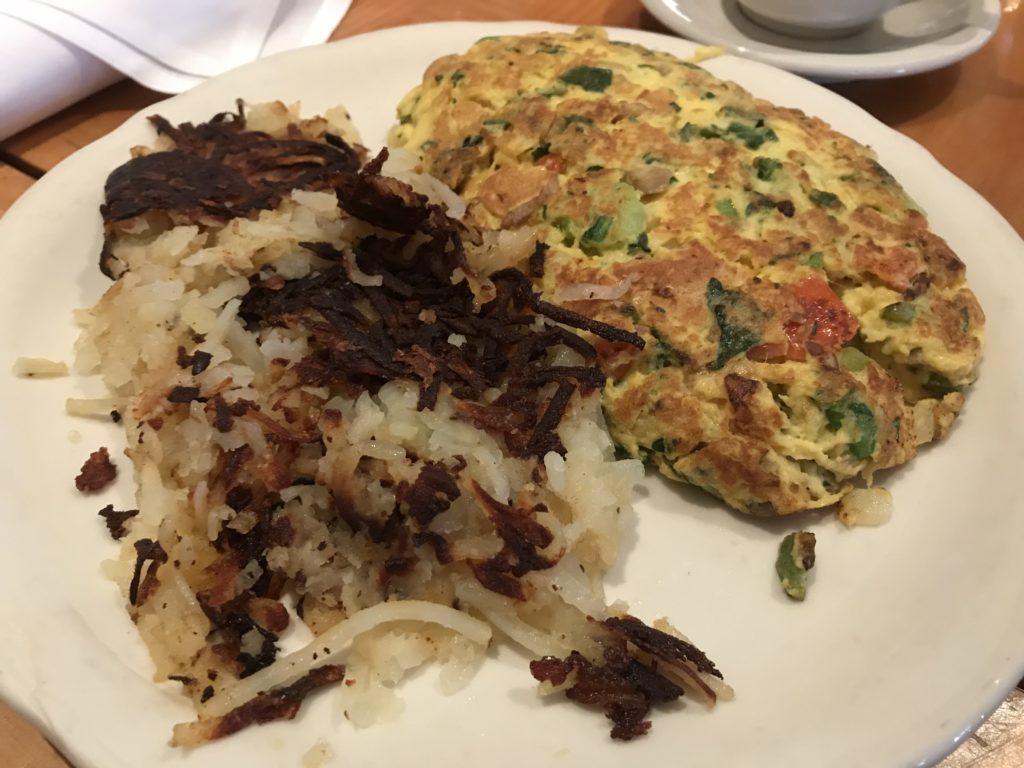 My Oven-baked Veggie omelet was made with broccoli, mushrooms, diced tomatoes, onions, spinach & green peppers with cheese. I ordered with wheat bread and side of hash brown. Portions are really large so bring your appetite. I was hungry so it worked out pretty well.
The Spinach & Feta Cheese Omelet was made with fresh, sautéed spinach w/ crumbled imported feta cheese. I am not big fan of feta cheese so it didn't interest me too much. But, overall both omelets were great in taste and perfectly made! Breakfast burrito was made with scrambled eggs, chorizo sausage, green & red peppers, hash browns & cheddar cheese, rolled in a flour tortilla with potato pancakes.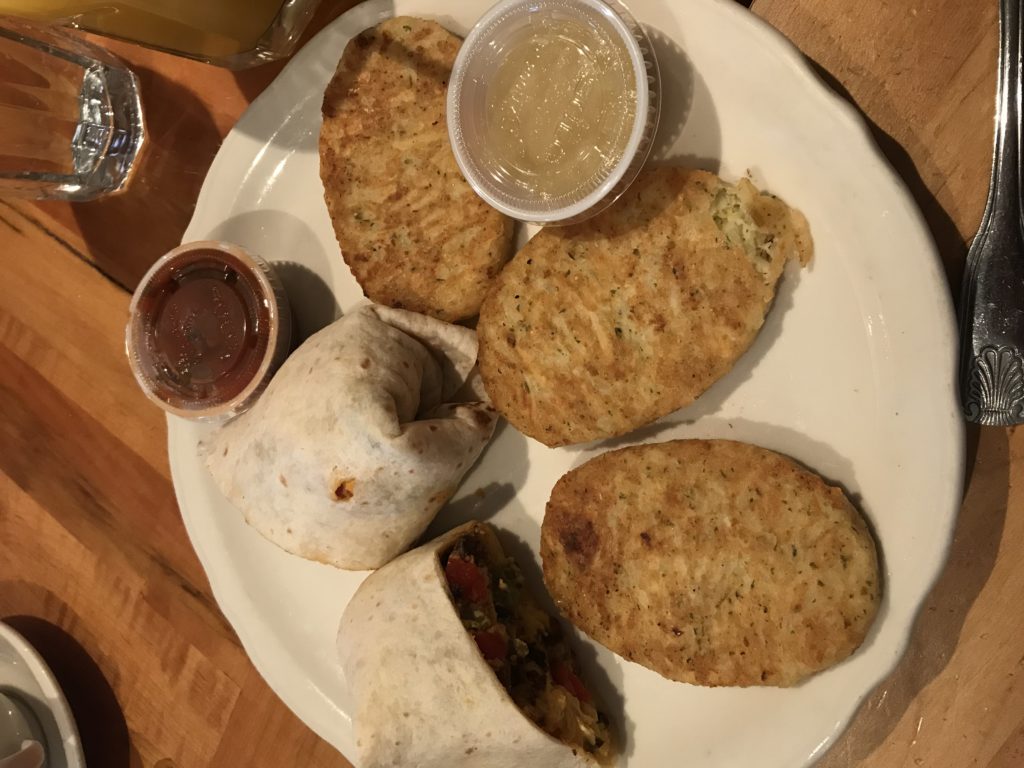 All dishes are reasonably priced with good portions. Everything was very well cooked and good in taste. At Eggshell Cafe, I recommend you to to check their pancake specialties and traditional pancakes menu. In my opinion, Eggshell Cafe is one of the good brunch restaurants in Deerfield, where you can spend good time and enjoy good brunch or breakfast at reasonable price.
Eggshell cafe is open everyday between 6:30 am and 2:30 pm. Eggshell cafe is located at 660 Lake Cook Rd, Deerfield, IL 60015.
Comments
comments