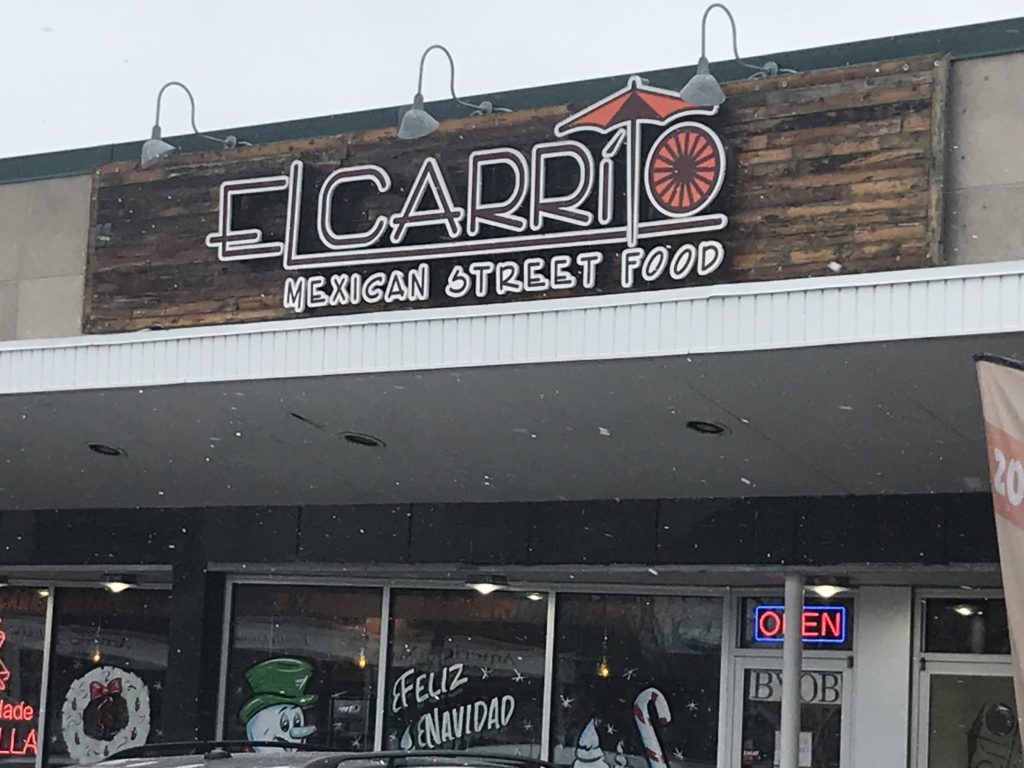 El Carrito Mexican restaurant in West Rogers Park is one of those neighborhood restaurants for Mexican street foods, yes, all usual Mexican food – tacos to tortas! Last week after visiting El Carrito restaurant, I posted a short video, about El Carrito on my Facebook and YouTube Channel for readers view! Today, I am going to share my experience at El Carrito further in more detail.
In my opinion, El Carrito restaurant is perfect for lunch! It's one of the BYOB restaurants in Chicago. El Carrito's menu is mainly focused on usual Mexican dishes – tacos, tortas, quesadillas and burrito. I visited El Carrito as part of my quest for the Mexican restaurants in Chicago. Yes, I am always looking for a good place to enjoy authentic Mexican food, especially tacos for lunch in Chicago. For dinner I need something heavy and that makes me go for something like chicken enchiladas at night.
Do you want to share your opinion about El Carrito ? Click here to share your El Carrito Review!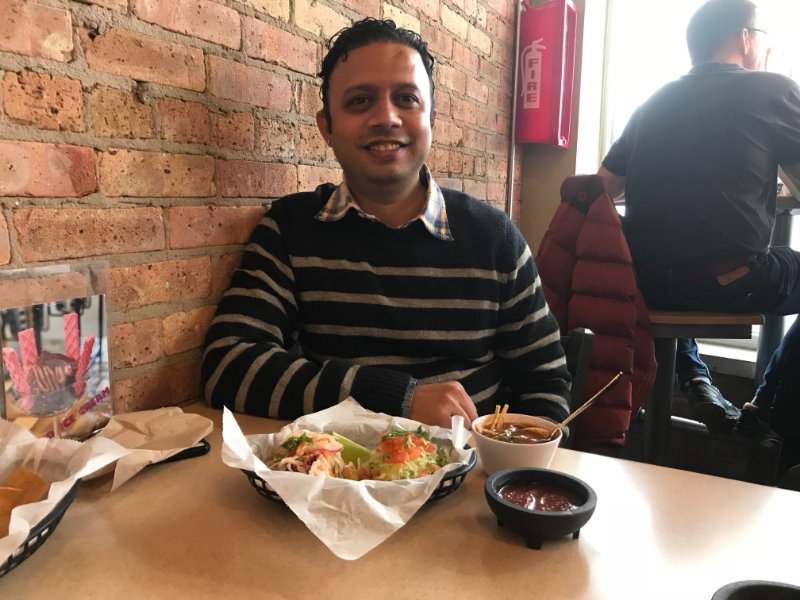 I went to El Carrito for lunch, it was busy place during lunch hours. Restaurant has plenty of seating available – bar style high chair seating by the glass wall and tables. It was one of those coldest days in Chicago, but El Carrito was full of people. There were many people at the restaurant, more than my expectation. I said it to myself, more people, that's a good sign! Restaurant is very clean and decorated in modern style. I loved the brick décor with El Carrito printed on it! Amazing!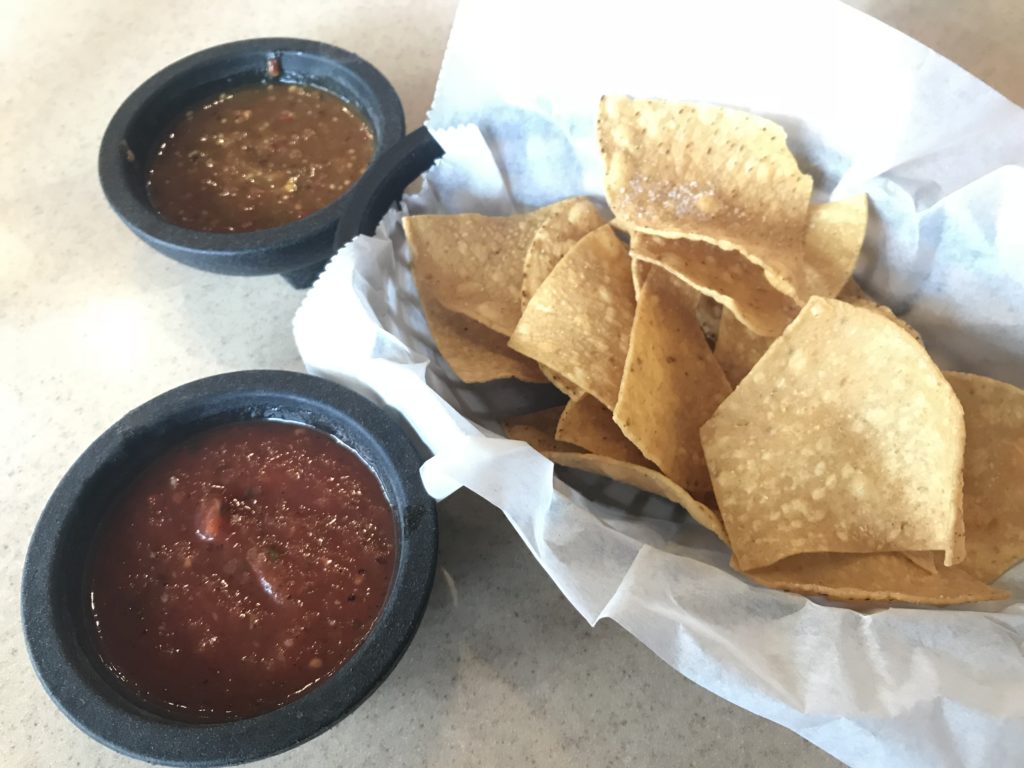 When it comes to ordering your food, you have list of options to create your own dish – tacos, tortas, quesadillas and burritos. We ordered Chicken Tinga Taco – shredded chicken cooked with chipotle, tomatoes and grilled onions; Pescado Taco – Fried wild caught Haddok fish topped with Jalapeno cabbage slay & chipotle aioli; and Veggie Quesadillas. We were there for lunch so we got lunch specials with side of your choice. Their lunch special is very good, we paid $5.99 for 2 tacos and $5.99 for veggie quesadilla. You cannot get better deal!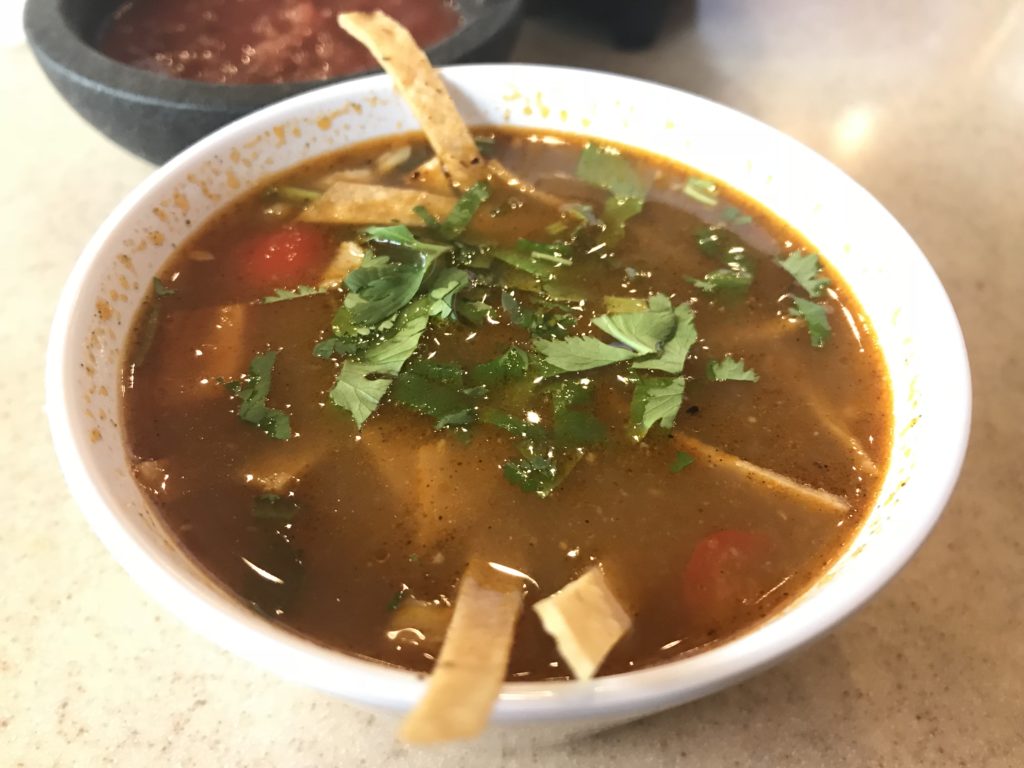 You have to place order and pay first to get the order number and wait until your food is getting ready. While you are waiting, you get complimentary chips and choice of salsas at El Carrito. It was busy time but server was very good at handling every single request very politely. I was impressed how he was running around and handling all orders without getting frustrated. Upon request we got both kinds of salsa – mild and hot. Their hot salsa was very hot, so I had to request mild salsa, so if you are not a big fan of very hot salsa then I suggest you to go for mild salsa at El Carrito.
I was all hopeful, until I got chips, but don't judge El Carrito just with quality and taste of chips. I was disappointed with chips, as it was very salty and not fresh, but hey, it's complimentary so no room to complain. But, I still believe that it would have been better if chips quality and taste were little bit better.
I was little questioning myself about my food quality after getting disappointed with chips quality. Oh well, our food was getting ready and there were many people, so I was hopeful to get good food, otherwise El Carrito will not be full of people! As a whole, waiting time was not bad at all, we didn't have to wait too long before we got our food! Voila!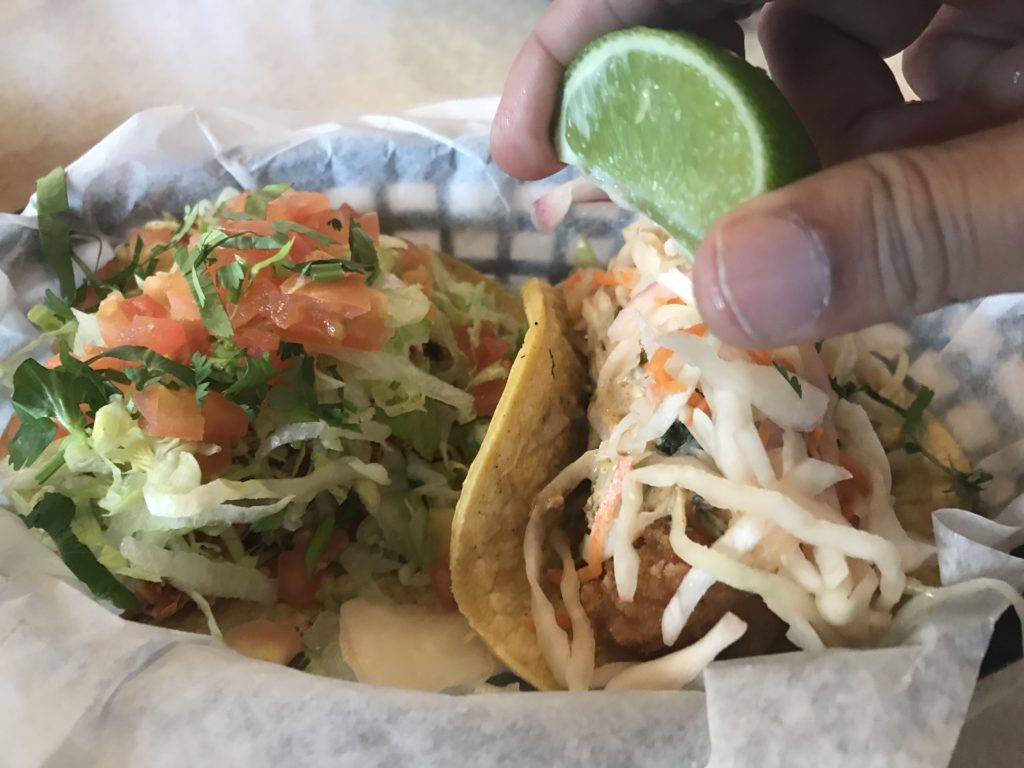 All lunch specials comes with your choice of rice & beans, chicken tortilla soup, side of southwest salad or elotes in a cup. It was one of those coldest day, I was craving for something spicy and hot, so I ordered Chicken tortilla soup! I am glad! Personally, I loved the Chicken tortilla soup a lot! Perfectly made as per my expectation. Great taste!
To be honest, I loved Tinga tacos more than Pescado taco, yes Pescado taco didn't wow me! Yes, Tinga Taco it is! Tinga taco made with pulled chicken was amazing, but somehow I didn't like the taste of fish taco, kind of felt very oily! Without any doubt I can say that, my veggie quesadilla was awesome at El Carrito! I asked our server, and according to him everything is made with soybean cooking oil. It's healthy!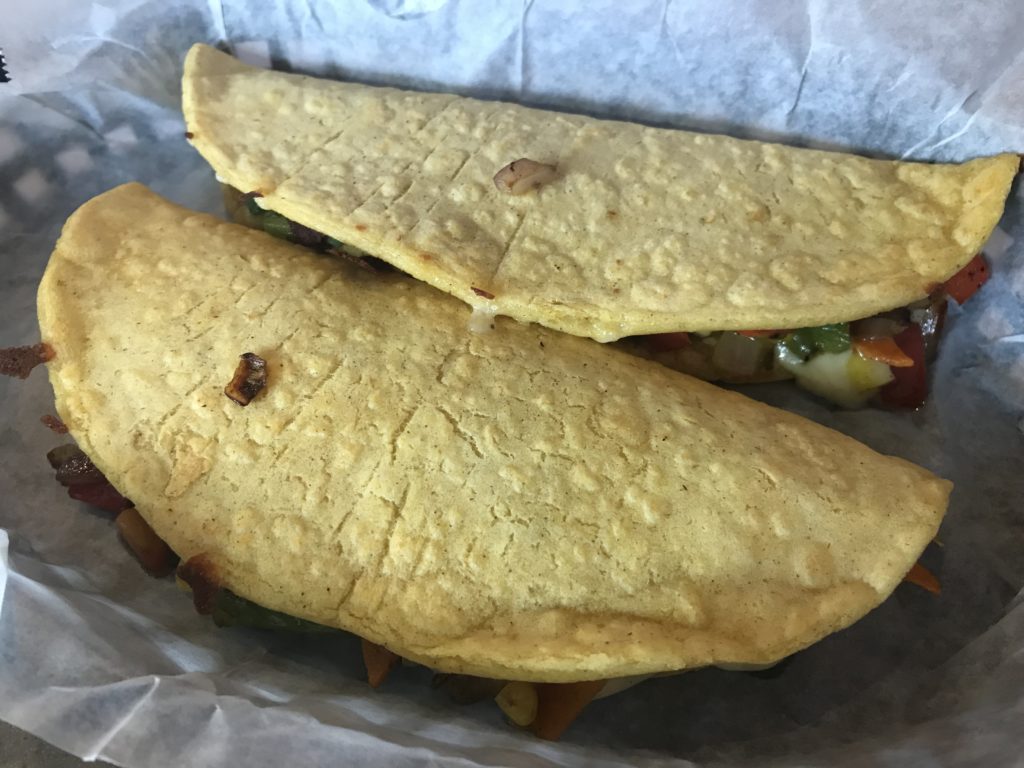 El Carrito is one of the BYOB restaurants in Chicago. There is a liquor store next to the restaurant. I was craving Corona, yes, I prefer Margarita or Corona with lime, if I am eating Mexican food! Too bad, I went there for lunch during working day!
Overall, at El Carrito you are assured to get good food and good service. In my opinion, El Carrito is kind of restaurant for a good lunch more than a dinner, unless you are craving Mexican street food for dinner. According to our server, their Tortas are excellent too! Next time I visit, I can't wait to try Tortas at El Carrito restaurant in West Rogers Park.
El Carrito restaurant in West Rogers Park is located at 6019 N Lincoln Ave, Chicago, IL 60659
Not looking for El Carrito Mexican restaurant? Check out list of my other favorite Mexican restaurants in Chicago!
Comments
comments