Thoughts of end of summer and cold days of winter may not be good for many of us. But, the best way to welcome winter is to embrace the fall season. There are plenty of things to do in Chicago in fall. I have compiled list of few things to do in Chicago during fall season that may help you plan your fall weekends.
I would say autumn in the Windy City is the time to get ready for the upcoming cold days, but season has its own beauty. Whether you are a local or planning a trip to Chicago during fall season and looking for the list of things to do in Chicago in fall, this post will help you get the list of activities and top attractions to consider.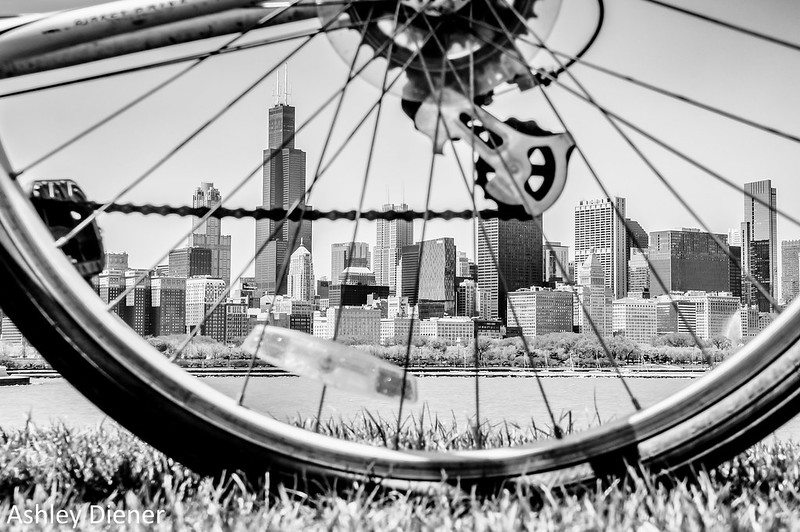 Go for a Relaxing Bike Ride
Fall season is perfect in Chicago for enjoying walk and bike rides on the Lake Michigan. You can either take your bike or you can rent a bike from Navy Pier and bike along the Lake Michigan. Go for a bike ride on Lake Front.
I recommend you to plan your bike route with the City of Chicago Bike Map before you go on bike ride.
You may rent DIVVY from Navy Pier if you do not want to bring your own bike. DIVVY day pass gives you unlimited 3-hour rides in a 24 hour period.
Go Chicago pass holders can take advantage of included Bike rentals by Bike and Roll Chicago.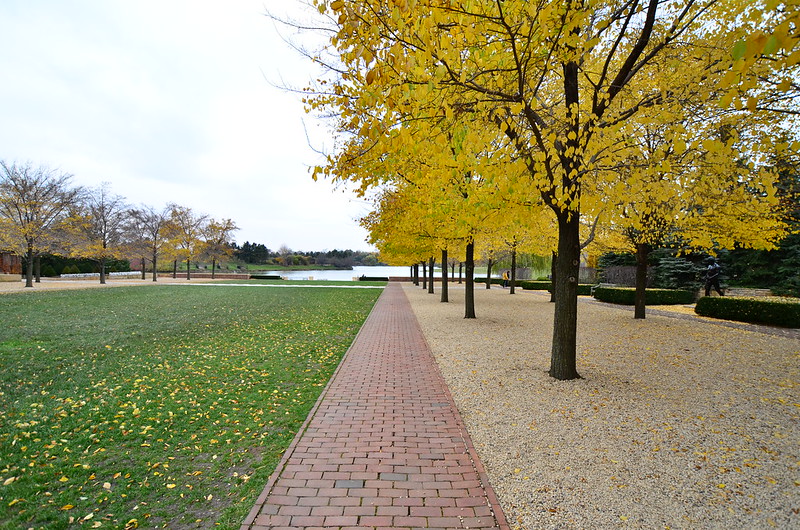 Chicago Botanic Garden
Plan a visit to Chicago Botanic Garden. Chicago Botanic Garden is one of the best places in Chicago to spend one of the fall weekends. It features many events such as harvest weekend, family friendly biking events and more.
I recommend to check Chicago Botanic Garden's events list before planning a trip to Chicago Botanic Garden. If you like nature then Chicago Botanic Garden is must-to visit. It's the perfect place for the fall season to enjoy fall foliage, tranquil river and gazebos to relax.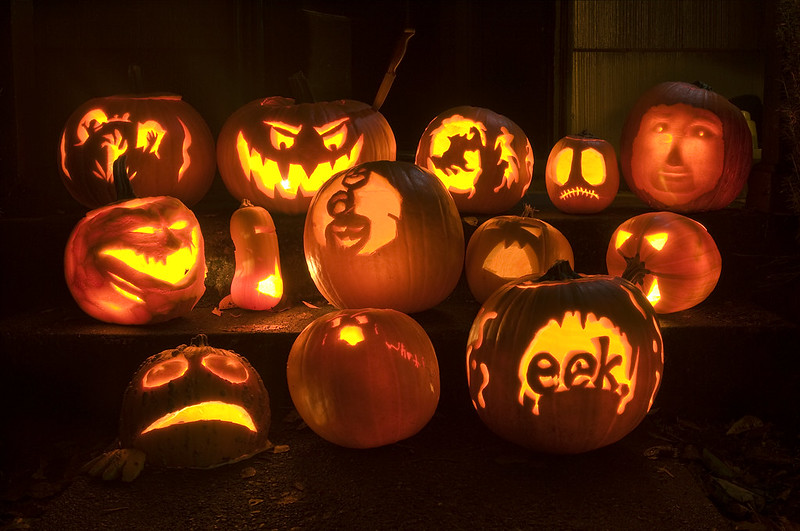 Pumpkin Festival in Highwood, IL
October 11-13, 2019
Admission to the Highwood Pumpkin Festival is free with a carved pumpkin. Yes, this festival is all about getting the most carved pumpkins in one place. It's BYOP – Bring your own pumpkin festival. You must bring your own pumpkin.
Highwood Pumpkin Festival is scheduled for October 11-13, in Downtown Highwood, benefitting Make-A-Wish Illinois.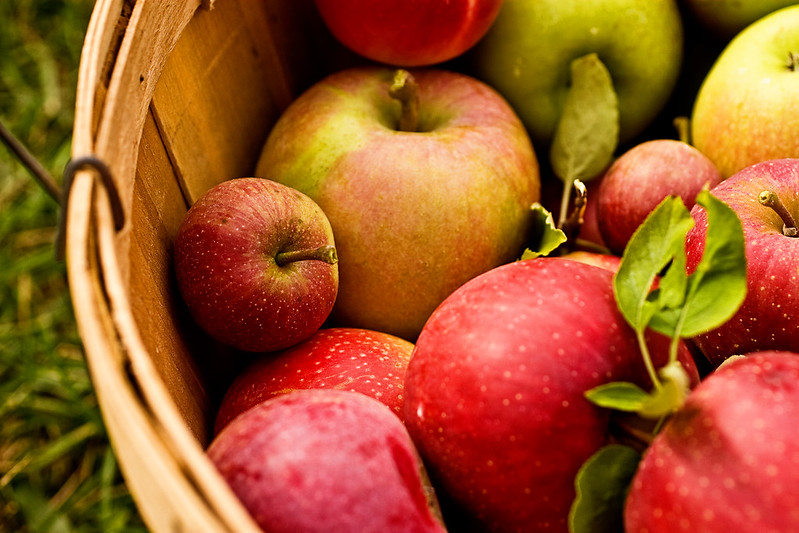 Apple Picking
Apple Picking in fall season is one of the best things to do in Chicago. But, you will have to drive about an hour from the city of Chicago to get to those beautiful farms. Just be ready to drive and you will be able to take advantage of apple picking and pumpkin picking farms. Following are popular apple picking farms close to the city of Chicago.
Prairie Sky Orchard:
Prairie Sky Orchard is about an hour drive away, located 60 miles northwest of the Chicago. At Prairie Sky Orchard you will be able to explore over 15 different varieties of apples and pears. Admission to the Prairie Sky Orchard is free, but they do not allow pets on the farm.
Grab a cup of coffee and apple cider donuts at Koffee Kiosk and relax in orchard. Prairie Sky Orchard is located at 4914 N. Union Rd., Union, IL 60180
Honey Hill Orchard
Plan a day trip to Honey Hill Orchard located close the Shabbona Lake State Park. At Honey Hill Orchard families can take advantage of family-friendly activities such as hayrides, farm petting zoo and straw maze, all activities for free.
Honey Hill Orchard offers over 25 varieties of apples. Treat yourself with Apple Cider Donuts, Apple Cider, Honey, Caramel Apples and/or fresh baked pies.
Jonamac Orchard
Starting Labor Day weekend Jonamac Orchard offers apple picking until quantities last. Before you enter into the orchard, you will have to purchase a picking bag.
Family with kids can take advantage of activities such as farm petting zoo, the Jumping Pillow and Barn Yard Play Area featuring Children's Maze & Fort, Corn Bin, Giant Straw Bale Pile, Slides, and Tractor Trikes & Play Tractor.
Plan a visit in September and grab a pumpkin from Jonamac's Pumpkin Patch. Their pumpkin patch generally opens in mid to late September.
At Cider House, enjoy the sample of apple wines in great ambiance. Jonamac Orchard is located at 19412 Shabbona Rd, Malta, IL 60150
Bacon and Beer Classic at Soldier Field
Do you love Bacon? If you do then head to Soldier Field on October 12, 2019 to attend Bacon and Beer Classic festival. Enjoy different kinds of Bacon creation by famous Chicago restaurants and craft beers from local breweries.
At Bacon and Beer Classic festival you can enjoy over 100 craft beers and 30 bacon dishes. Overall, Bacon and Beer Classic festival is one of the best things to do in Chicago in fall for bacon lovers.
Admission is not free. You can buy Bacon and Beer Classic tickets here!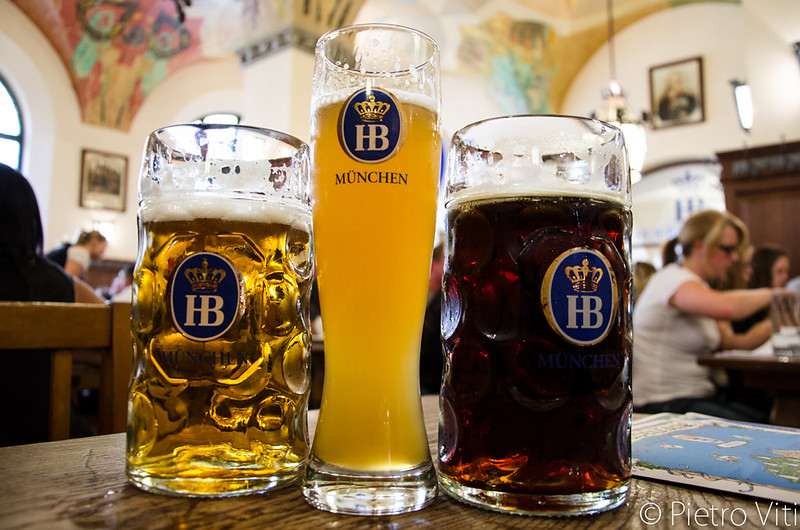 Oktoberfest
Enjoy some cold German beer, pretzels and bratwurst at one of the Oktoberfest in Chicago neighborhood. Oktoberfest is one of the most popular even in Chicago. I recommend to try German-American Oktoberfest in September. They have many other events through October as well.
Oktoberfest is one of the best ways to learn about German tradition and culture.
Halloween
It's time to get spooky! Go for trick-or-treat or take one of those haunted tours in Chicago. Yes, dress up in your spooky costume and explore the most haunted parts of Chicago on Halloween day. I also recommend Haunted Cruise tour in Chicago or Chicago Haunted Pub Tour.
Celebrate Halloween at Navy Pier! Go for Haunted Halloween Ball and let the party monster in you come alive on the dance floor and take over the night. There are so many other things to do in Halloween in Chicago such as haunted parties, haunted house and many similar.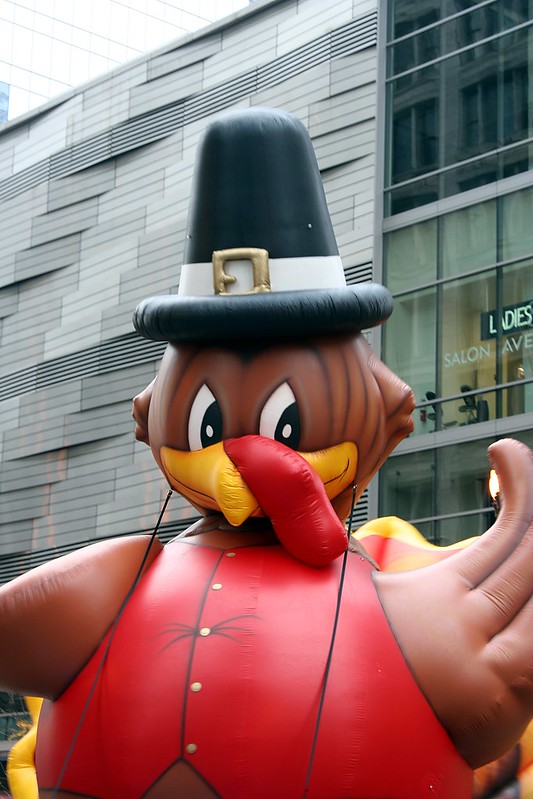 Thanksgiving in Chicago
Whether you are a local or visiting Chicago for Thanksgiving, there are plenty of things to do in Chicago on Thanksgiving holidays.
Family with kids can take advantage of Thanksgiving Day Parade in downtown Chicago. This Thanksgiving Day Parade marches down from State Street & Wells Drive to Randolph Street.
Thanksgiving Day Parade features colorful turkey floats, horses, live performances and an appearance from Santa Claus. Entire parade will be broadcast on WGN 9 Chicago.
Enjoy Magnificent Mile light festival, an annual event, that's scheduled for thanksgiving weekend. This light festival is Free and features the grand Tree-Lighting Parade down North Michigan Avenue with Mickey Mouse and Minnie Mouse from Walt Disney World Resorts Florida.
Open House
Open House Chicago event is scheduled for October 19-20, 2019. This free two days only event allows public to explore some of the most historic buildings in Chicago, which are not open to public at all. Public will have an opportunity to explore those historic buildings including theaters, hotels, private residences and more during this two days event.
There are more than 270 places to explore, so I recommend you to plan ahead for Open House Chicago. You can check Open House Chicago site list and map here!
Chicago Attraction Discount Passes
Chicago locals or visitors can take advantage of discount tourist passes. These Chicago attraction passes can save lot of money on admission to top Chicago attractions.
Out of all attractions in Chicago following few attractions have fall activities. I recommend to utilize one of the Chicago attraction passes when you plan a visit to few of these top Chicago attractions during fall weekends.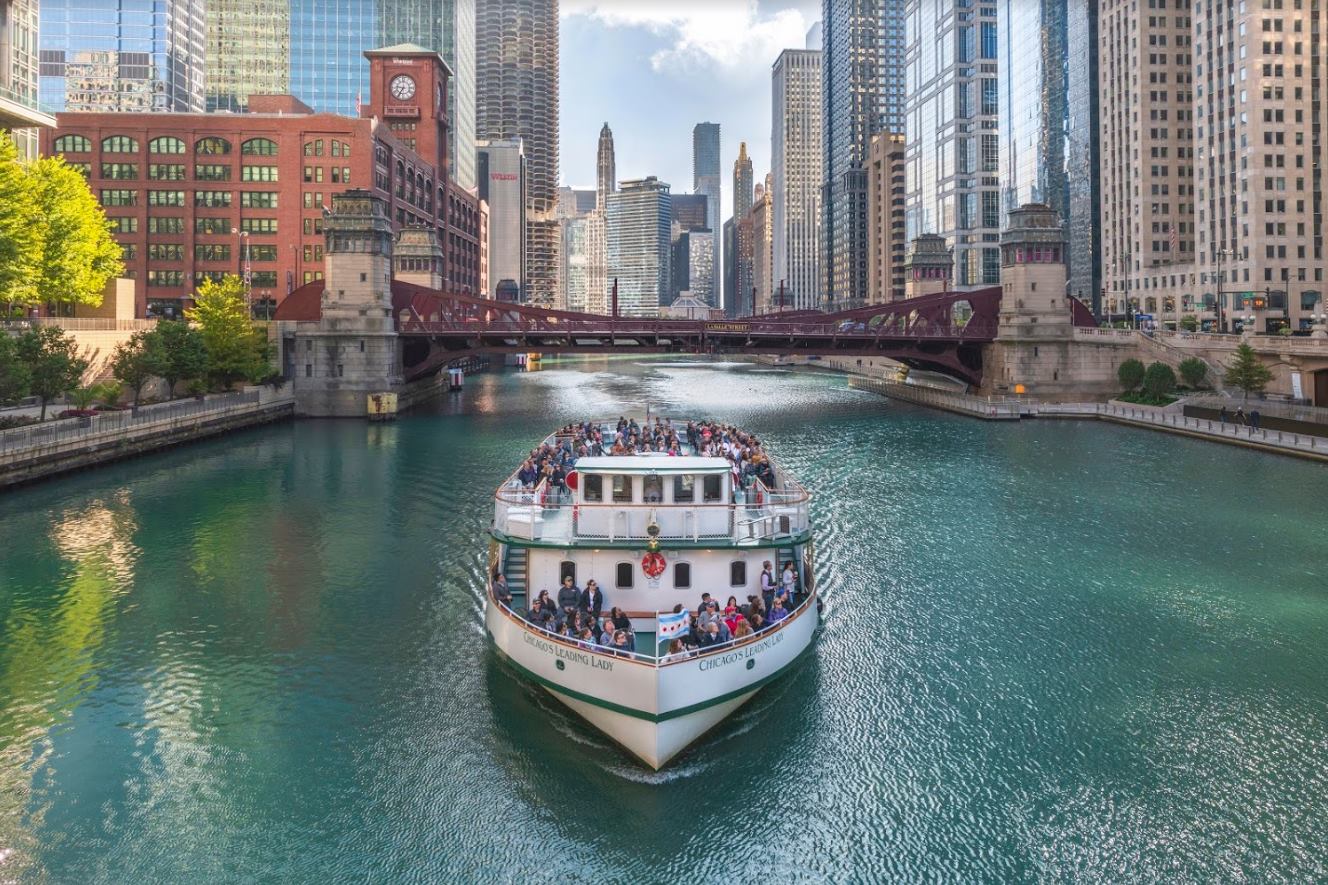 Architecture River Cruise
For those who love outdoor activities, then take advantage of pleasant weather and sail on water. Chicago Architecture river cruise is one of the best experiences to have in Chicago during fall season before bitter cold days kick in.
Glide through downtown Chicago by famous buildings and enjoy the foliage colors as you pass on Chicago river. I recommend to dress properly as we all know wind gusts might be cold. Make sure to wear light jacket and other gears as you need.
Architecture River Cruise is included with Go Chicago Card.
Read Architecture River Cruise review here!
Shedd Aquarium
Plan a visit to Shedd Aquarium and explore thousands of aquatic life exhibits right here in Chicago. Family with kids will have great fun exploring indoor ocean like aquarium featuring beluga whales, rockfish, penguins, alligators, turtle and many similar aquatic life of the ocean, lakes, rivers and reefs from all around the world in Chicago.
Admission to Shedd Aquarium is included with Go Chicago Card and Chicago City Pass.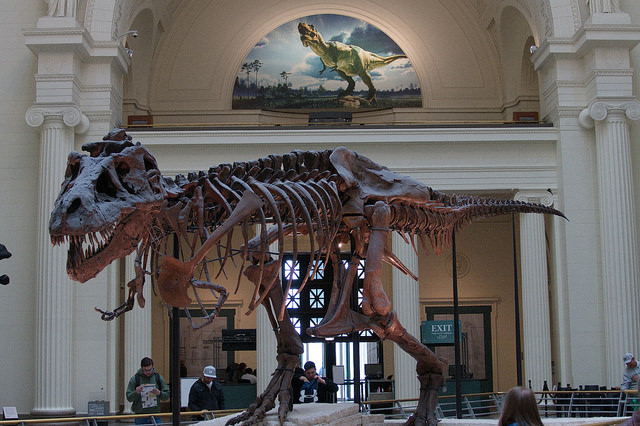 The Field Museum of Natural History
The Field Museum is perfect attraction for the family with grown up kids. It's the place to explore past, present and future right at one place. Explore exhibits featuring thousands of years of artifacts at one place.
Do not forget it's the home of Trex Sue! You can easily spend few hours exploring the Field Museum in Chicago.
Admission to the Field Museum of Natural History is included with Go Chicago Card and Chicago CityPass.
Adler Planetarium
If you have not visited Adler Planetarium at all then I insist you to visit Adler Planetarium, especially to family with kids. It's a learning experience while having fun.
At Adler Planetarium, you and your kid will have great fun learning about space and solar system. Adler Planetarium is also located on Museum Campus along with Shedd Aquarium and the Field Museum of Natural History. You can plan a full day on Museum Campus and visit any two of these attractions in a day.
Admission to the Adler Planetarium is included with Go Chicago Card and Chicago CityPASS.
Art Institute of Chicago
Plan a visit to the Art Institute of Chicago this fall and enjoy the world renowned collections featuring European and American paintings, sculpture, African and Asian arts, photography and many similar exhibits.
Admission to the Art Institute of Chicago is included with Go Chicago Card and Chicago CityPass.
Sports
It's always a great fun to catch a game in Chicago, especially NFL season gets started in fall. If you are Chicago Bears fan then you must try to watch one of the Chicago bears game at Soldier Field.
I recommend you to book tickets in advance to save some money on tickets.
Even though weather tends to get colder at night, fall season in Chicago is full of fun. I hope above mentioned few things to do in Chicago in fall season will help you plan your weekends in Chicago.
Check out my recommendations on where to stay in Chicago during your visit.
Pin this: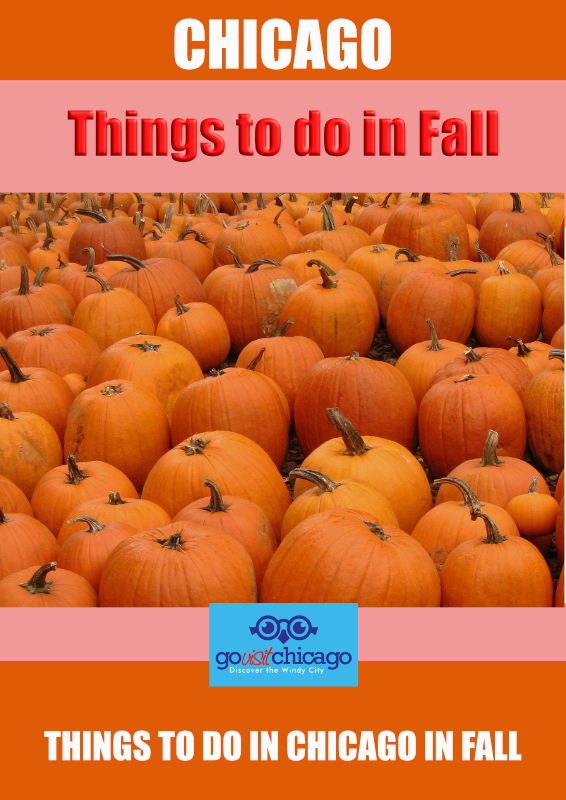 Book Chicago Hotels for Less
Help me out! When visiting local businesses or attractions, be sure to say you found them on Go Visit Chicago!

Thanks for Reading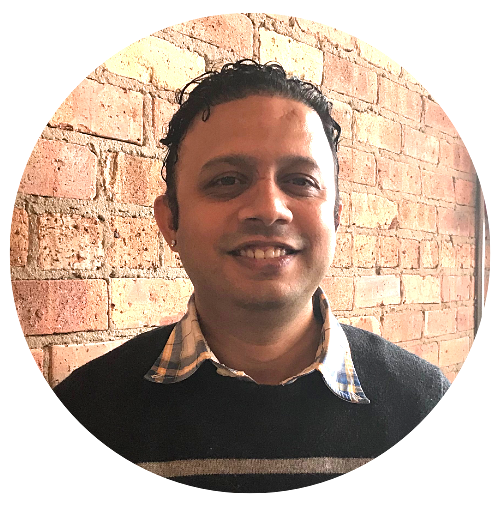 Hi, I'm Victor Sevale - My goal is to share information on everything I see, do, eat and drink in Chicago. Let me inspire you to explore Chicago more with reviews, photographs, and useful tips from my personal experience.
Join thousands who receive exclusive e-mail updates!
8 Reasons to Subscribe
Like This Post? Share It on Social Media!
Comments
comments