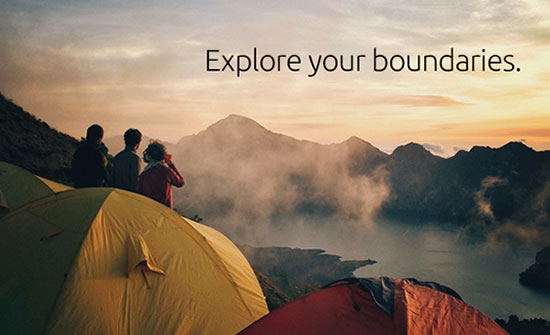 Reasons, Why you need travel insurance
Travel is fun, but it might turn into disaster due to some unexpected circumstances such as extreme weather conditions or health. There is always an option to deal with these unexpected travel circumstances, that's why we have travel insurance.
I recommend you to purchase travel insurance as part of your travel booking to make your trip worry free.
Check Travel Insurance Option
Emergency medical treatment is easy and worry free in USA, I would say 99.99% of the time. But if you are traveling overseas, it could be challenging to get the best medical care.
There are myths that medical treatments are cheaper in Asian countries, but quality of care that you receive is not the same. But, with genuine travel insurance you can get the medical care at finest clinic or hospitals without breaking your wallet.
Countries such as Singapore and India, good quality medical care is available but most likely you need to go to private hospitals. Medical bills at private hospitals can be way higher than your expectations.
I would recommend you to go with World Nomads travel insurance. In next few sections, I will go over the reason why I recommend you Word nomads travel insurance.
There are many travel insurance companies available in market, but buying travel insurance won't be good if company that you have selected is not good.
You need to purchase travel insurance from a good reputed travel insurance companies such as my favorite World Nomads.
With good travel insurance company you and your family can travel worry free – peace of mind 🙂
My Personal Lesson Learned… Why I buy travel insurance
I live in Chicago, and as we all know, Chicago is very well known for its extreme weather conditions. We have continuously changing weather conditions and that increases the chances of getting flu more, especially during winter.
I had booked a 5 days trip to Miami, Florida during February 2014. Combined on hotel and flights, I had spent close to $1500.
Unfortunately two days before my trip, I got hit by flu fever. I had no energy or hope to recover from the flu in two days. I had to cancel my trip to Miami.
At that time I did not have travel insurance which would have cost me $50 to $100 bucks. If I had travel insurance then I would have saved the entire cost of my trip. But, hey,,, it is never late to learn. You learn from your mistakes!!!
Now going forward, I usually purchase travel insurance whenever I spend $500+ on tickets.
Things to consider while buying travel insurance:
Trip Cancellation: First and important thing you must check whether your insurance covers the trip cancellation. Lot of insurance companies do not cover trip cancellation so make sure to verify the wording before you purchase.
Lost of Stolen Gears: Most of the time there is price limit per item for your travel gear. You must verify the covered amount for a travel gear, if covered item has a limit then consider to upgrade or increase limit for the item.
Adventure Activities: Majority of travel insurance doesn't cover injuries or medical care caused by extreme activities. So, make sure to confirm if you are going on a adventure trip.
Medical Care & Availability: Make sure that emergency treatments are covered in your insurance policy.
Why travel insurance from WorldNomads.com ?
Reliable
World Nomads is reliable company who provides 24 x 7 emergency assistance with excellent support.
They are always there when you need them the most! Emergency support and claim management is very quick and easy.
Great Value for Less Money
World Nomads insurance is available at very low price compared to any other online insurance companies.
At the time of writing this article, they are offering travel insurance in over 150 countries world wide.
You can get insurance for your travel gears such as digital SLR cameras, gadgets such as iPad, iPod etc. for a minimal cost.
Why spend more, if you can get the best service and support for the lowest price. It's win win situation!
Flexible
World Nomads travel insurance policy is flexible. For any reason, if you are planning to extend your trip then you can go online to change your policy quickly without any hassle. In fact, you can purchase a new policy while you are traveling.
Adventure friendly
Extreme travel has been very popular lately. Adventure activities are fun but brings some unexpected circumstances.
Not all travel insurance companies covers any injury or medical conditions caused by adventure activities. But, nothing to worry, World Nomads covers various adventure activities such as skiing, snowboarding, whitewater rafting and more.
Travelling Safety
You can get all travel safety alerts online through World Nomads travel safety hub. World Nomads travel safety hub is updated with latest information where you can get all current safety alerts and information.
Language Guides
Once you purchase WorldNomads insurance policy, you can get the serious of iPod & iPhone language guides for free.
Based on your travel destination, you can get quick local language lessons that can help you communicate with local people.
Not only that, you can keep in touch with your family and friends through online travel journal at WorldNomads.com
As a whole, if you are planning a week long trip or spending over $500, then I strongly recommend you to purchase travel insurance.
In Brief…Why buy travel insurance from WorldNomads.com?
– Featuers specialist insurers and global assistance partners
– Easy to buy online, even while you travel!
– Quickly extend and claim online while you are travelling
– Go for worry free adventure sports and activities
– Every purchase you make through WorldNomads.com, goes to support a community development projects.
How to buy World Nomads insurance policy?
It is simple and easy! Go online at www.wordnomads.com and use your credit card to buy travel insurance.
Check Travel Insurance Option
What's not covered
Travel insurance gives your peace of mind for the unexpected circumstances that you do not know. So, it is understandable that you are not covered for the things that you are aware of before you begin travel.
For example, Medical conditions before you begin your travel. You are allowed to take insurance but your pre-existing medical conditions won't be covered unless stated in your insurance.
Also, if you are going for hiking and skiing and don't have insurance that covers adventure activities. Any injuries caused by adventure activities will not be covered by your insurance without appropriate coverage.
STD – Any sexually transmitted disease are not covered by travel insurance.
As a whole, there are several exclusions listed in travel insurance policy which varies from coverage to coverage.
Make sure to go through terms and conditions before you buy travel insurance policy to avoid the confusion.
Purchase Wold Nomad's travel insurance with right level of coverage to travel worry free!
Check Travel Insurance Option
Comments
comments