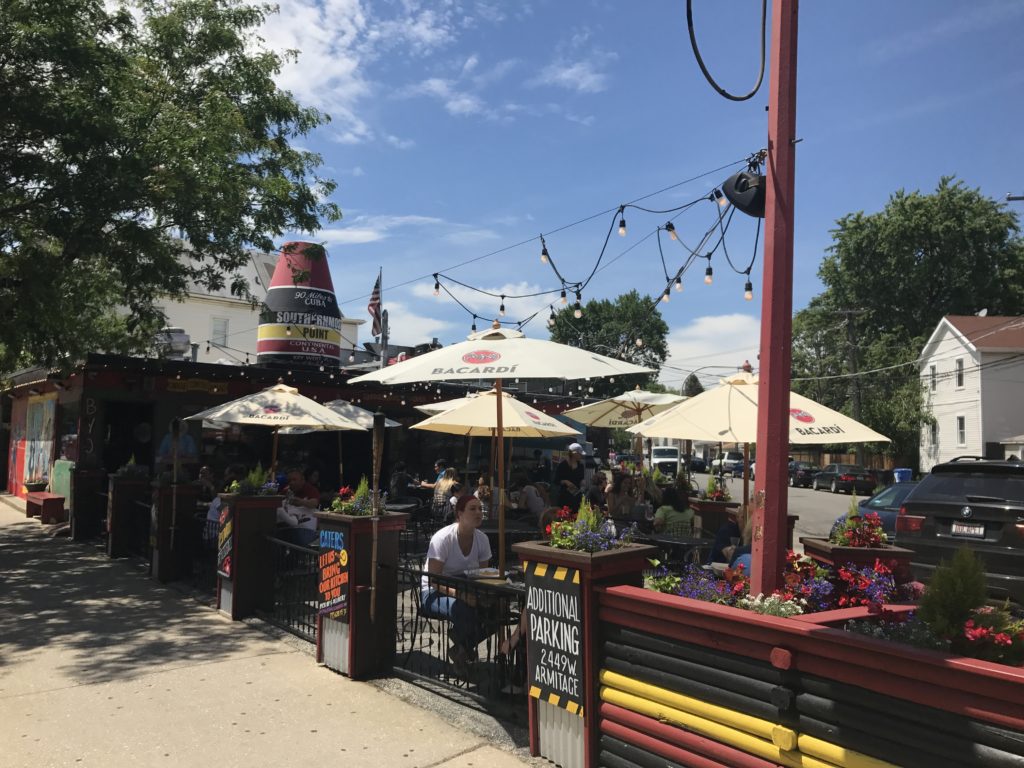 90 miles Cuban cafe in Logan square is the perfect place to relax and enjoy Cuban style food ! I visit Miami more often than any other cities in USA to meet my friends. I felt the exact same ambiance and energy at 90 miles Cuban cafe in Logan Square that I have experienced in Miami. Same music, same kind of food and same energy in environment! Never had a dull moment at 90 miles. It's truly authentic Cuban cafe in Chicago!
Have you been to 90 Miles Cuban Cafe in Logan Square? If yes then Click here to write 90 Miles Cuban Cafe review!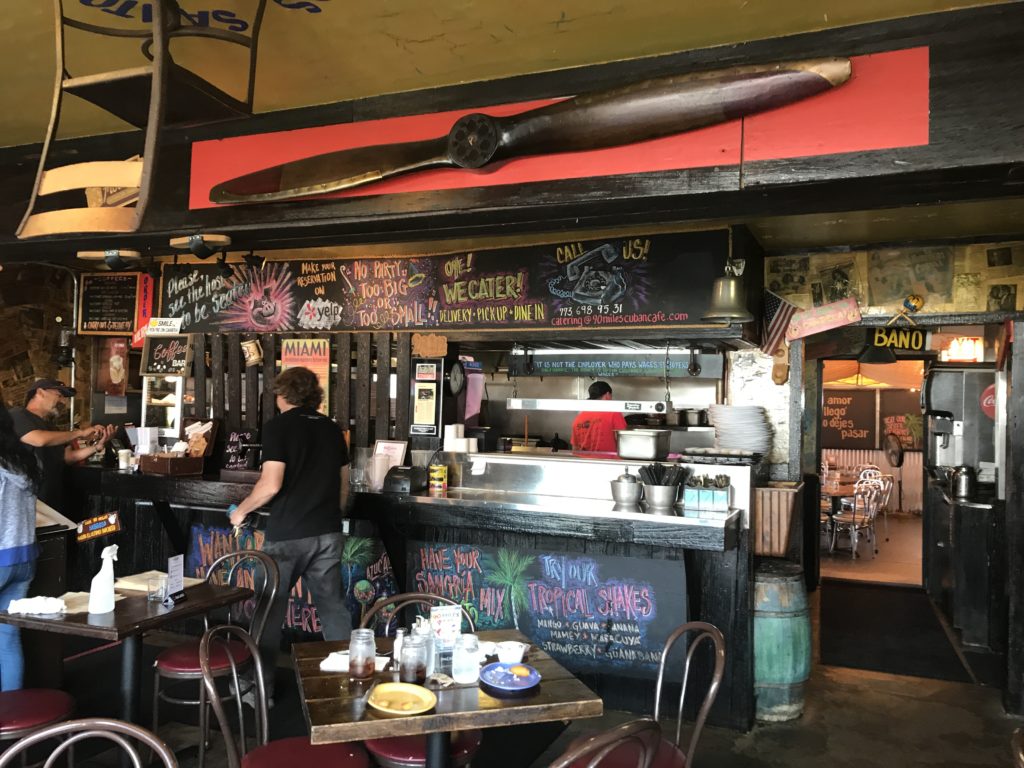 Currently, 90 miles Cuban cafe have three locations – one in Logan square, the one I visited for lunch located at 2540 W Armitage Ave, Chicago, IL 60647, and second location on Clybourn located at 3101 N Clybourn Ave, Chicago, IL 60618, third location in Lincolnwood located at 3333 Touhy Ave, Lincolnwood, IL 60712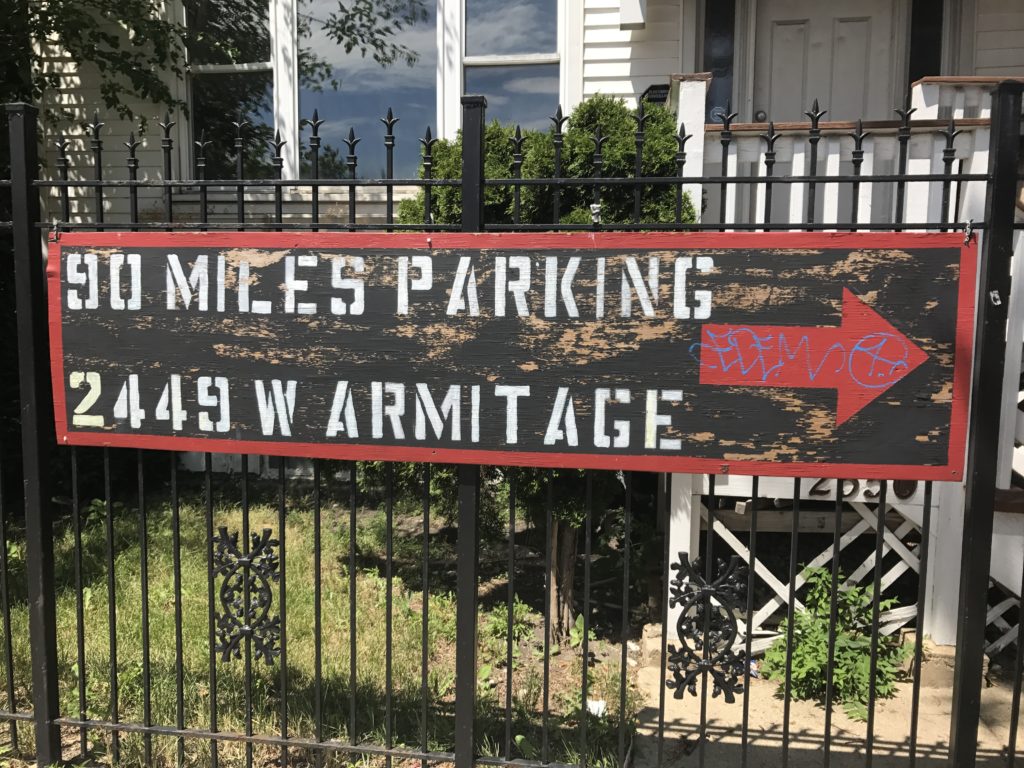 I visited 90 miles Cuban cafe for lunch with couple of friends of mine. Finding a parking during lunch hours was not that bad, but it might get challenging time to time especially in the evening. For your convenience restaurant offers free parking few blocks away, located at 2449 W Armitage Ave. So, if you do not mind walking then you can park at their hassle free parking location. That's one of two things I did not like about 90 miles Cuban cafe, but hey, it's Chicago city where parking is always a challenge and we Chicagoans know our way to find the best parking spot ! 🙂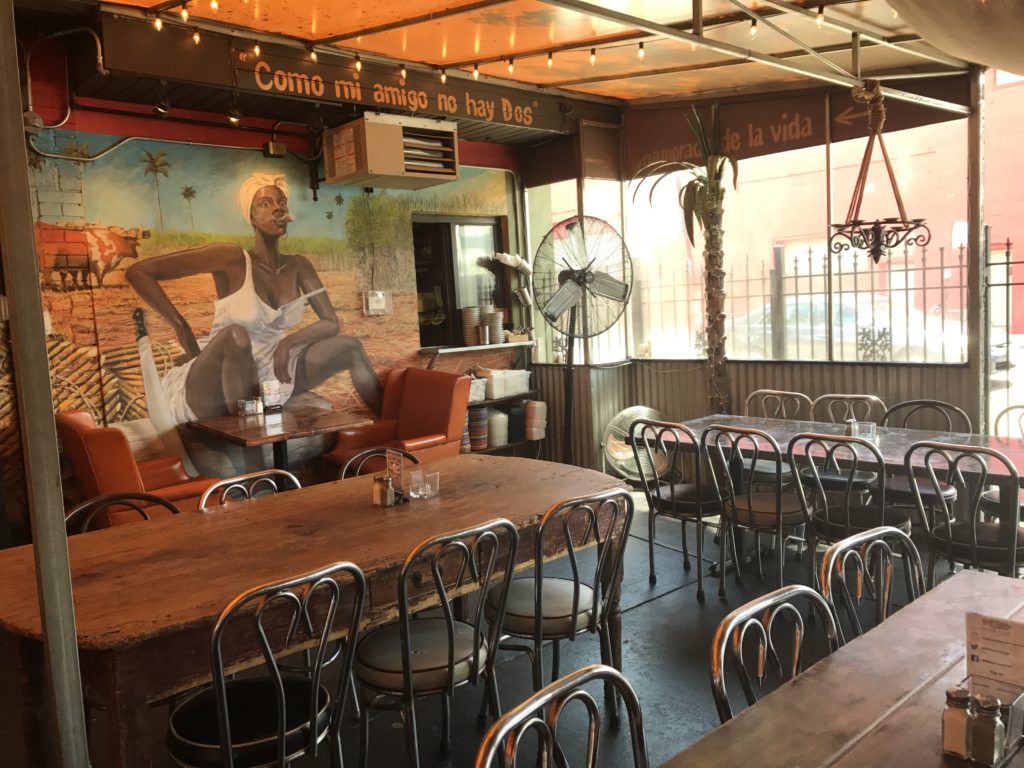 It was very nice welcoming environment at the 90 miles Cuban cafe in Logan Square. Overall, guest service was very good during my this visit to the cafe. Reception and overall servers were very attentive and always available to help us. I would say service was good beyond my expectation!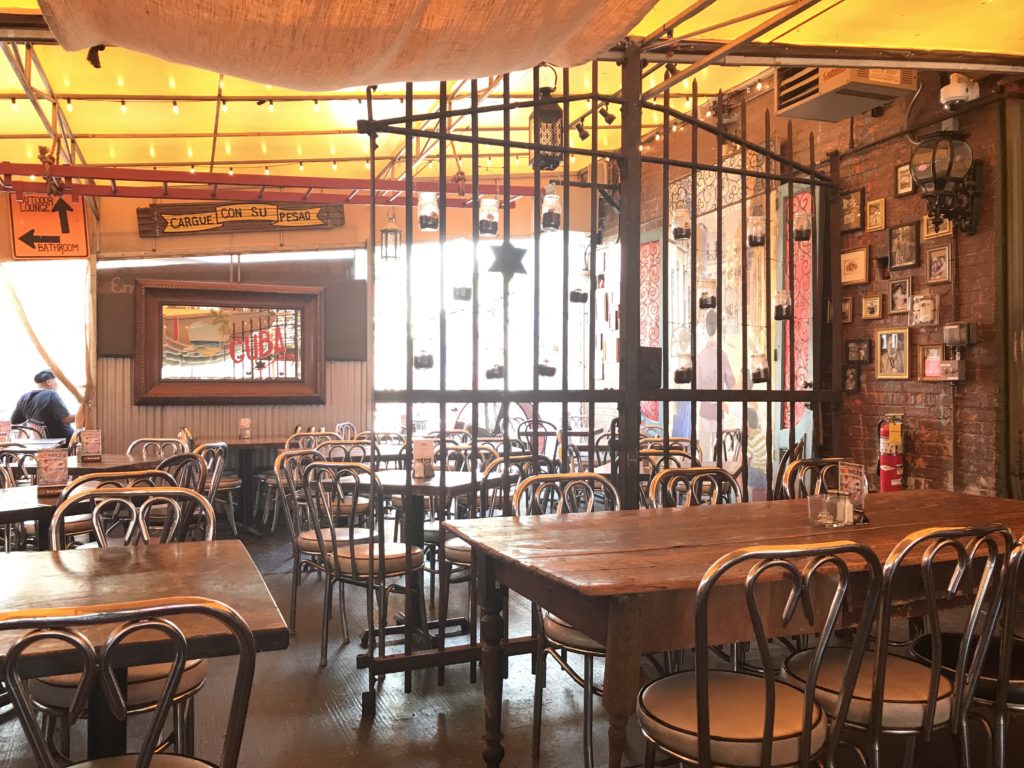 Restaurant features both indoor and outdoor seating including outdoor patio lounge area. I always prefer to sit outdoor but today somehow I ended up sitting in their backside shaded patio area. I must say, the music and decor had to change my seating preference. I really liked the ambiance at cafe.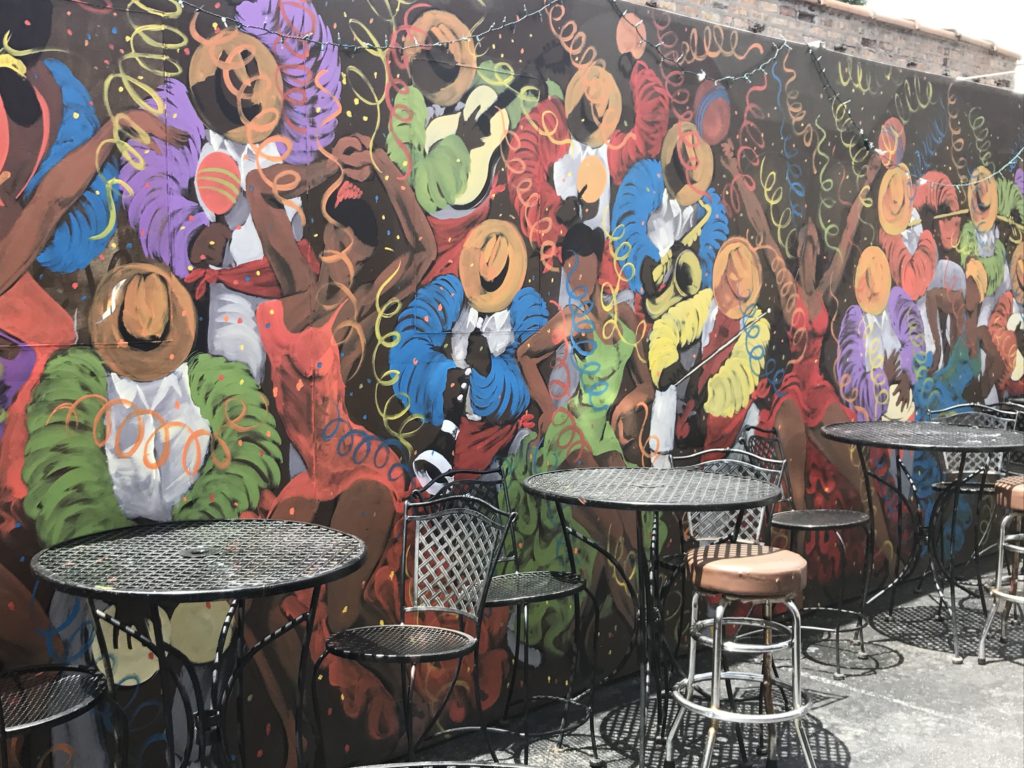 I loved the wall paintings and Cuban style decor. Everything is very well chosen and arranged at 90 miles Cuban cafe, including tables and chairs to make you feel like you are in Havana!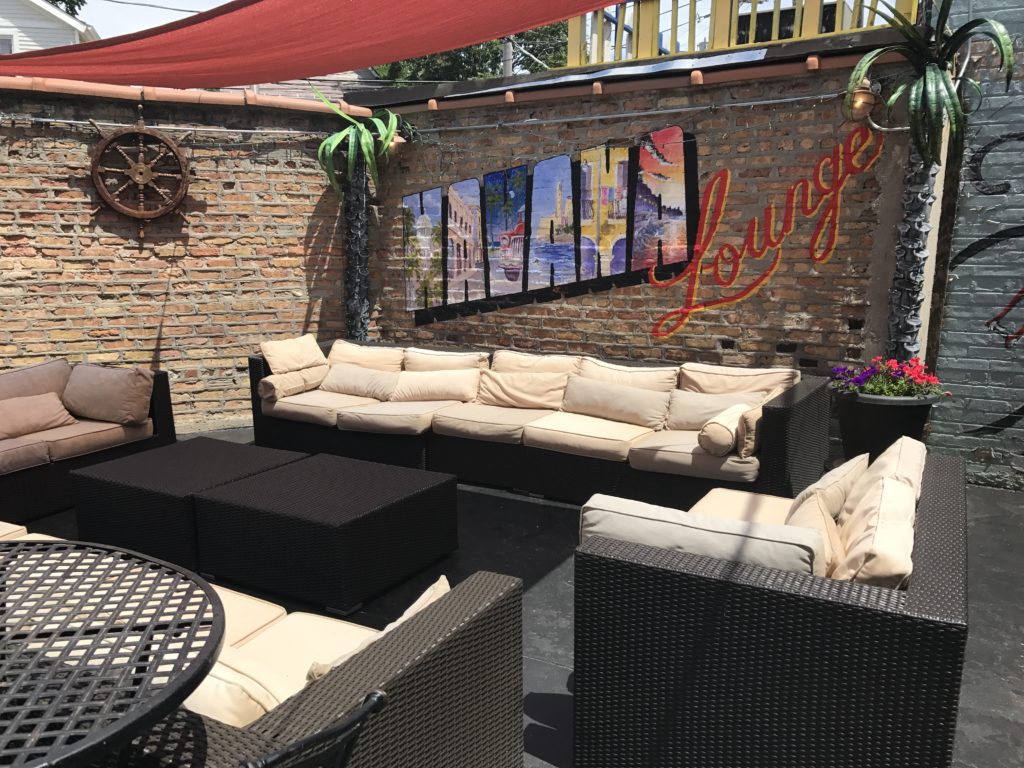 Now, let's forget energy in the environment and Cuban decor and talk about the food! 90 miles Cuban cafe menus is focused on Cuban style appetizers, sandwiches, entrees, soups and salads. If you are looking for a place for sunday brunch then you got the right place! Cafe features good selection of breakfast menu items as well to fill you up!! 😉
We went for lunch so ended up ordering Cuban-style sandwiches. I would say place is perfect for brunch or dinner as they got plenty of options to choose from.
We ordered Pescado – fish sandwich, Pollo Empanizado – Chicken sandwich and Veggie sandwich. All three sandwiches were made to the perfection and came with choice of plantain chips or french fries! Overall, You eat it but you feel light! Yes, non greasy sandwiches were amazing.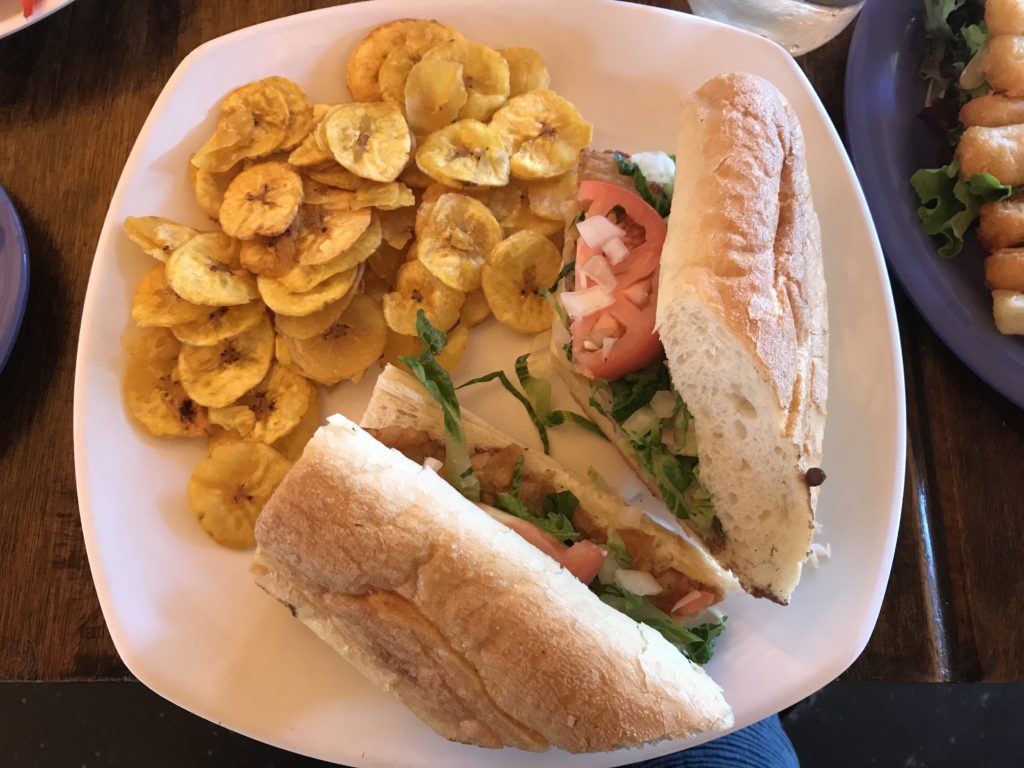 Pescado – fish sandwich was made with crispy tilapia, tomato, onion, lettuce and tartar sauce. I ordered sweet plantain chips on side.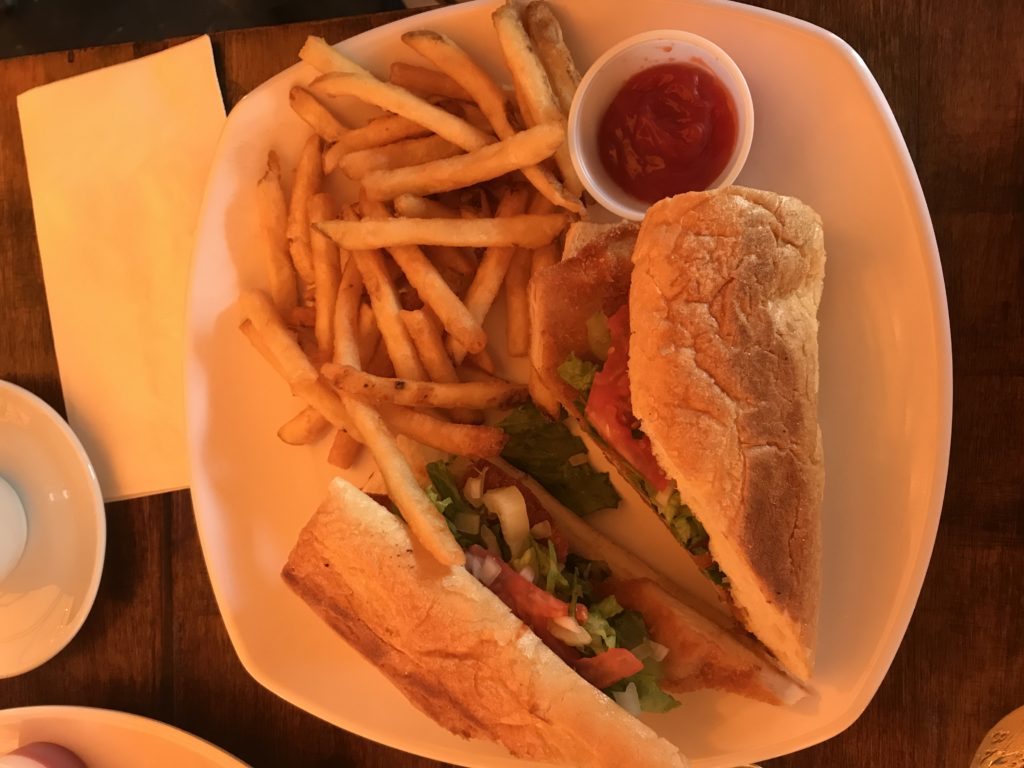 Pollo Empanizado – chicken sandwich was made with breaded and pounded chicken breast, tomato, onion and lettuce.
Veggie sandwich we ordered without mushroom, but it was amazingly made with mixed vegetables, black beans and little bit of Swiss cheese. Not greasy at all!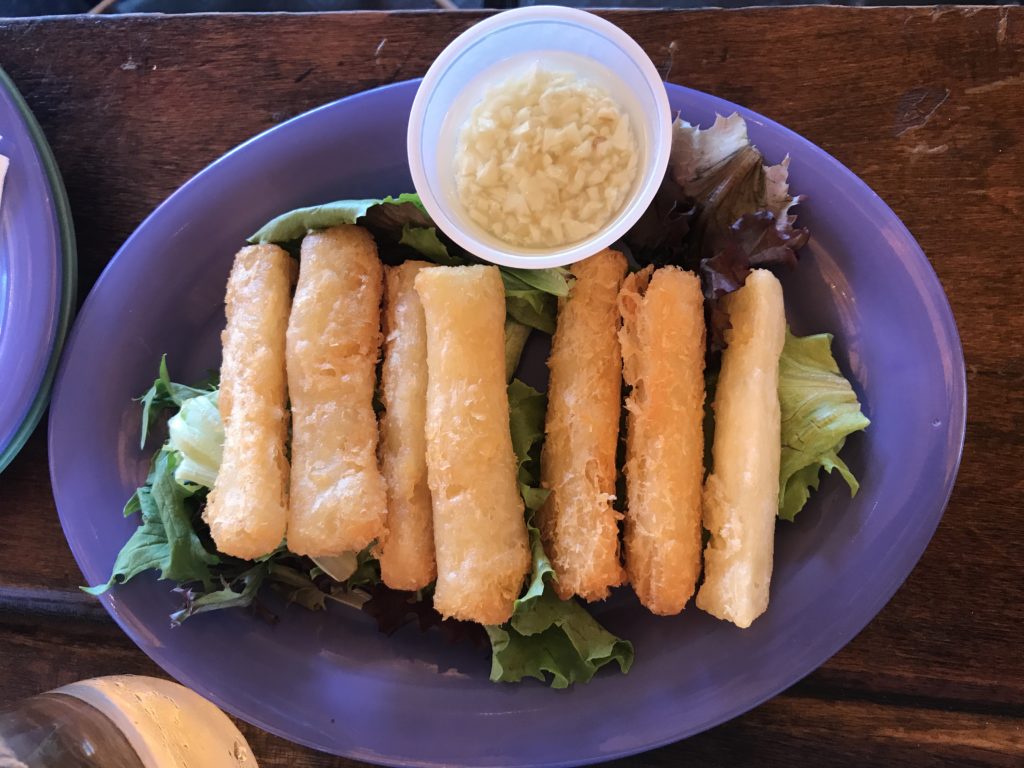 We ordered Yuca frita on side that came with mojo sauce with garlic. Yuca is similar to potatoes. Yuca is deep fried like french fries and served with garlicky mojo sauce.
If you have not ever tried Cuban coffee shot, I insist you to try their 2oz Cafe Cubano coffee shot with cane sugar. Cuban coffee shot has been my all time favorite since I started visiting Miami. I cannot resist to drink, if Cuban coffee shot is available on the menu!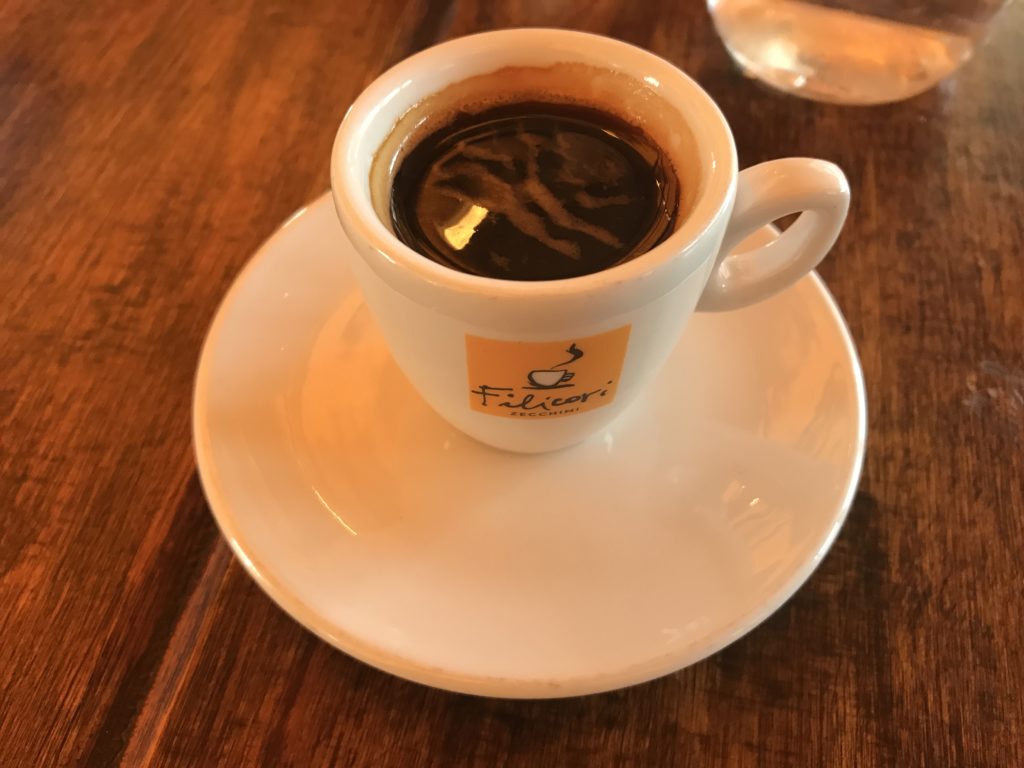 90 miles Cuban cafe doesn't serve alcohol, but you can bring your own bottle! Yup, it's one of the BYOB restaurants in Chicago. If you love sangria then bring your wine bottle and you can order sangria ingredients mix at the cafe. I am tempted to order it next time I visit 90 miles Cuban cafe for dinner! Not serving alcohol drinks is the second thing I did not like about 90 miles Cuban cafe in Logan square. If you really need to drink then I recommend you to visit 90 miles Cuban cafe in Lincolnwood as that's the only location serves alcohol.
I always find Spanish music full of love and passion, so in my opinion planning a romantic dinner date at 90 miles Cuban cafe in Logan Square is not a bad idea at all! I must say, it is also one of the best romantic things to do in Chicago. perfect place for romantic date !
As a whole, all sandwiches that we ordered, were delicious and non greasy, fills you up but you don't feel heavy ! There are few other menu items that I would definitely like to try so planning on visiting 90 miles Cuban cafe in near future!
Long story short, I have never been to Cuba, but with my frequent visits to Cuban populated Miami, I felt like I was in Miami at 90 Miles Cuban cafe in Logan square ! 😉 😉 😉
Visiting Chicago Soon? Book Your Trip Today at:
- Flights: Priceline, Travelocity, STA Travel (under 26)
- Hotels: Booking.com , Hotels.com, Expedia.com, Tripadvisor, Priceline
- Car Rentals: Hertz, Zipcar, Budget
- Attraction Passes: Go Chicago Card, Chicago City Pass, Book the Best Tours on Viator‎
- Buy Chicago souvenir items: Chicago Bears Fan Shop, Chicago Cubs Fan Club, White SOX Fans, Chicago Blackhawks Fans
- Food Specials: Chicago Steak Company, Chicago Pizza, Chicago Hot Dogs, Restaurant.com
Comments
comments