Hotel Chicago Downtown, Autograph Collection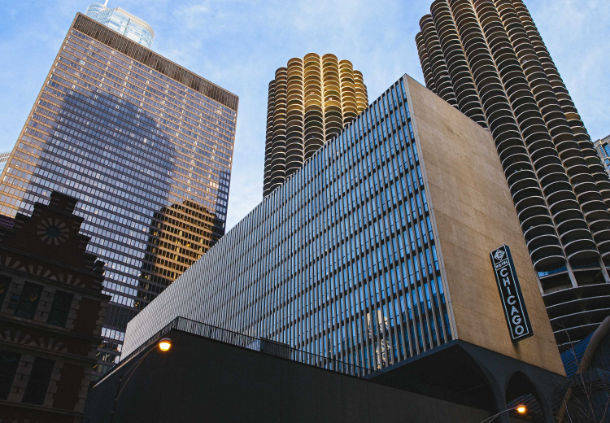 Address: 333 N Dearborn St Chicago, IL 60654
Features:
Hotel Chicago Downtown, Autograph Collection, formerly known as SAX hotel, that is designed to offer a truly superlative experience with its perfect combination of classic and stylish architecture, a bohemian ambience and world-class facilities and amenities. The hotel beckons guests to come and revel in an experience that will be imprinted in their minds and hearts forever and they will long to return to enjoy the experience all over again. This elegant and stylish riverfront property offers magnificent views of the city and is minutes from the House of Blues and myriad attractions of Chicago.
Why I Recommend You to Stay:
Hotel Chicago Downtown, Autograph Collection redefines luxury and hospitality by offering guests a truly unique and distinctive experience that it will have an impact even on the most discerning of travelers. This hip and trendy boutique hotel is situated in the heart of the city where you are never too far from the fascinating attractions of Chicago and yet you get to relax, unwind and enjoy amid an environment of luxurious comforts and bliss.
Dining:
At Hotel Chicago Downtown, Autograph Collection, you can start your day with a homemade granola parafait, or a bowl McCann's steel cut Irish Oatmeal. In the evening you can relax with friends to enjoy drinks. There are plenty of options to dine nearby hotel such as The Tortoise Club, Bar Louie, House of Blue Restaurant, Smith And Wollensky Steakhouse, Girl & The Goat and more. The modern décor combined with the chic and stylish ambiance create a perfect ambiance to enjoy an evening of delicious food, great wine and a lively and warm ambiance.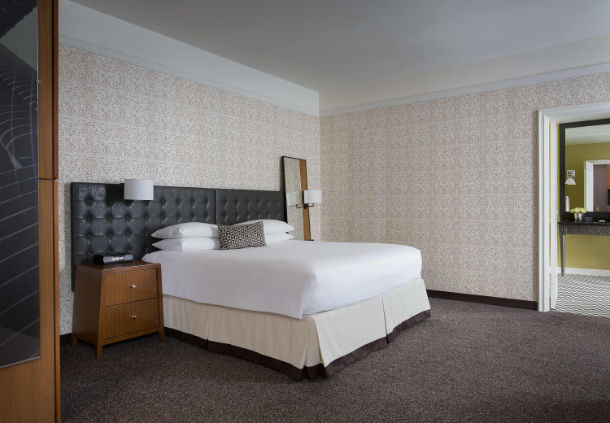 Excellent Accommodations:
The guestrooms are truly a haven of peace, luxury and plush comforts. The rooms' feature a contemporary decor where traditional touch combined with modern furnishings create an extremely elegant ambiance. The guestrooms are furnished with plush bedding and a host of amenities that makes the room feel just like home such as iPod docking station, terrycloth robe, LCD TV, gourmet snacks in the mini-bar, complimentary newspaper, in-room safe and wireless Internet connection at a certain surcharge.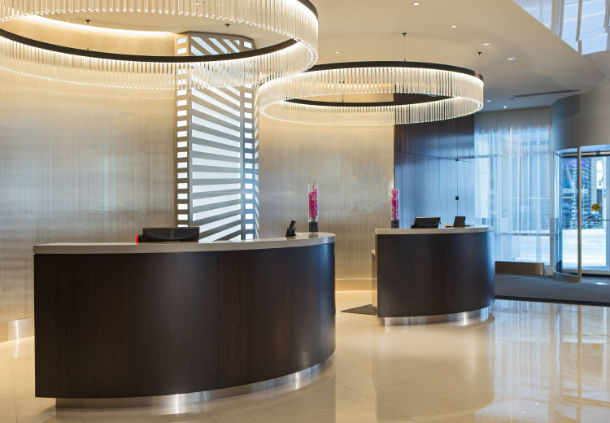 Meetings:
This hotel features total 13 event rooms with total 11,614 sq ft of elegant meeting and event space that makes it perfect to conduct any kind of corporate meeting, event, conference or a social gala or wedding. These all event rooms are renovated in modern style to make any event memorable. The largest event room can host up to 350 guests at the same time.
Inside Knowledge:
The hotel offers complimentary coffee and tea in the early mornings at the lobby. The technology lounge and business centers offer all the facilities and are equipped with a host of gadgets to help carry out any kind of work.
Do's and Don'ts
The hotel is a non-smoking property and therefore nowhere within the property smoking is allowed.
The hotel does not allow any pets.
The minimum check-in age at the hotel is 21 years and above.
Hotel offers complimentary Internet in lobby and public area. Hotel charges $18.95/day for wireless and wired Internet in guest rooms.
Visiting Chicago Soon? Book Your Trip Today at:
Flights: Priceline, Travelocity

Hotels: Booking.com , Hotels.com, Expedia.com, Tripadvisor, Priceline

Car Rentals: Hertz, Zipcar, Budget

Attraction Passes: Go Chicago Card, Chicago City Pass

Buy Chicago souvenir items: Chicago Bears Fans, Chicago Cubs Fans, White SOX Fans, Chicago Blackhawks Fans

Food Specials: Chicago Steak Company, Chicago Pizza, Chicago Hot Dogs
Get your hotel featured! Do you operate a hotel in and around the Chicago and are looking to be featured on Go Visit Chicago? Email victor@govisitchicago.com to arrange a review!
Comments
comments