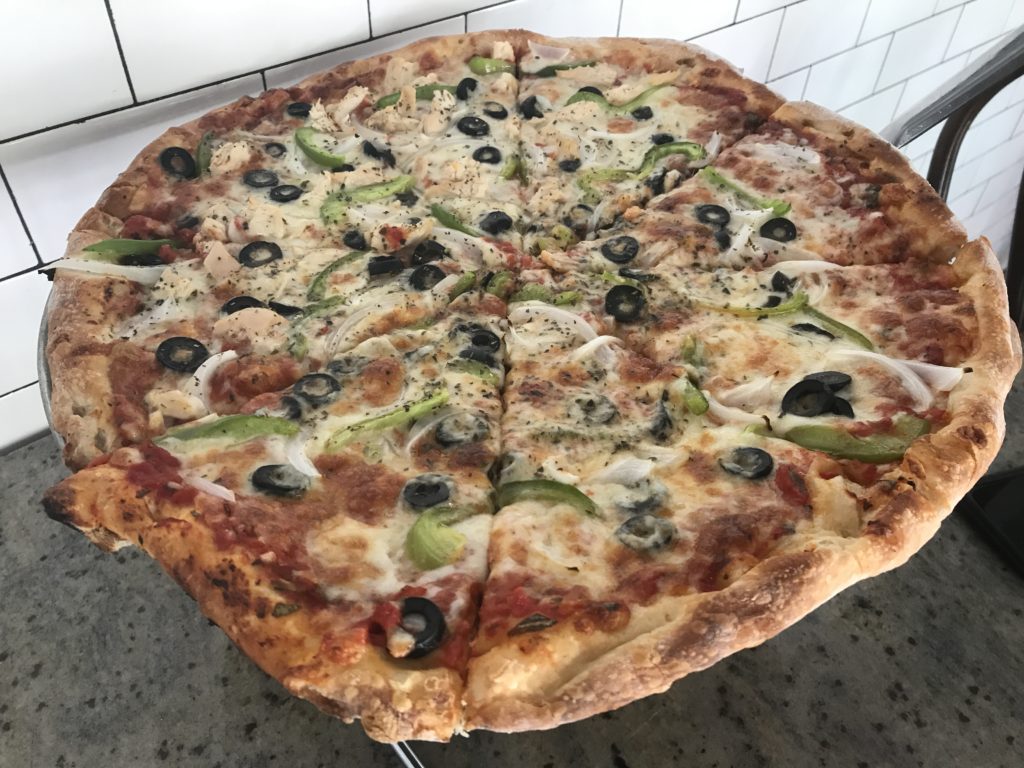 ORD Pizzeria is located in Ravenswood, neighborhood of Lakeview serving Chicago style pizzas and salads since 2013. I would say, Chicago style Pizzas are their specialty of everything they offer on the menu. We visited ORD pizzeria for lunch, place is small but elegant. I loved the modern industrial style decor and arrangements at ORD pizzeria in Lakeview. Quite impressive !!!
Have you been to Old Pizzeria in Lakeview? If yes then Click here to write ORD Pizzeria review!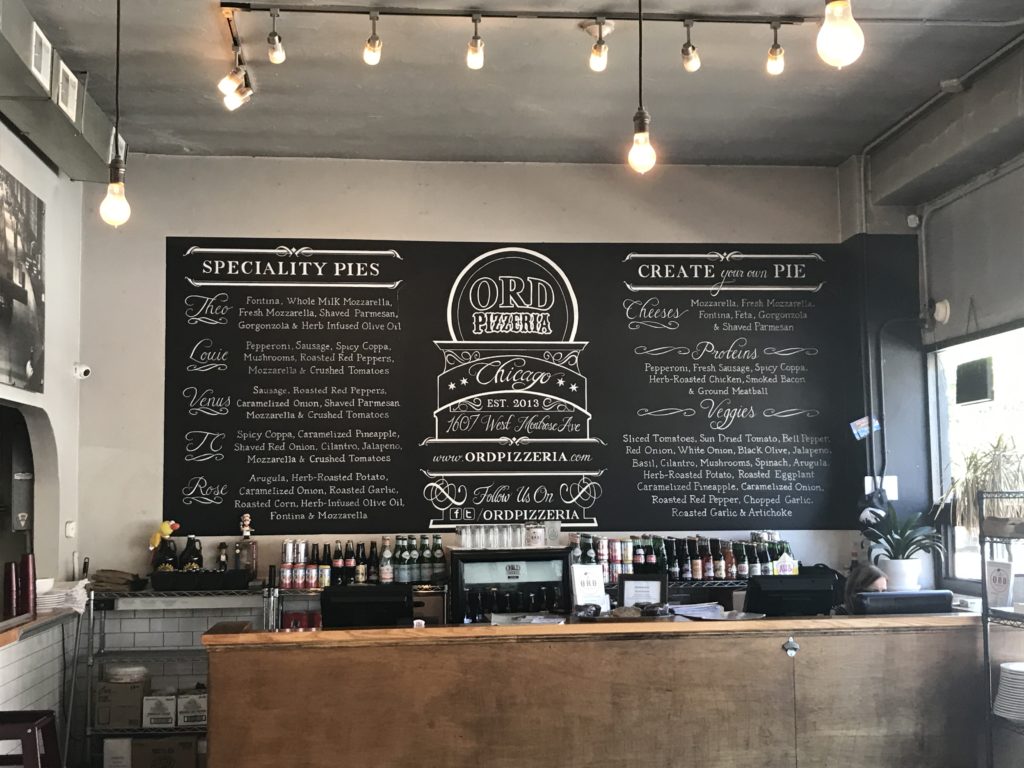 I went to ORD pizzeria first time but I must say that place really needs friendly staff in front. At ORD pizzeria, person who took our order at the cashier was not friendly and not willing to help ordering pies. I literally asked him that, this is our first time at ORD Pizzeria, so would you be able to help us pick your menu specials? Oh well, far from any suggestion, he kept pointing at their printed menu. Maybe it was a stressful day for him at work. I noticed that he was kind of stressed and focused on person behind the counter who was reviewing/auditing papers than taking all customer's' orders !!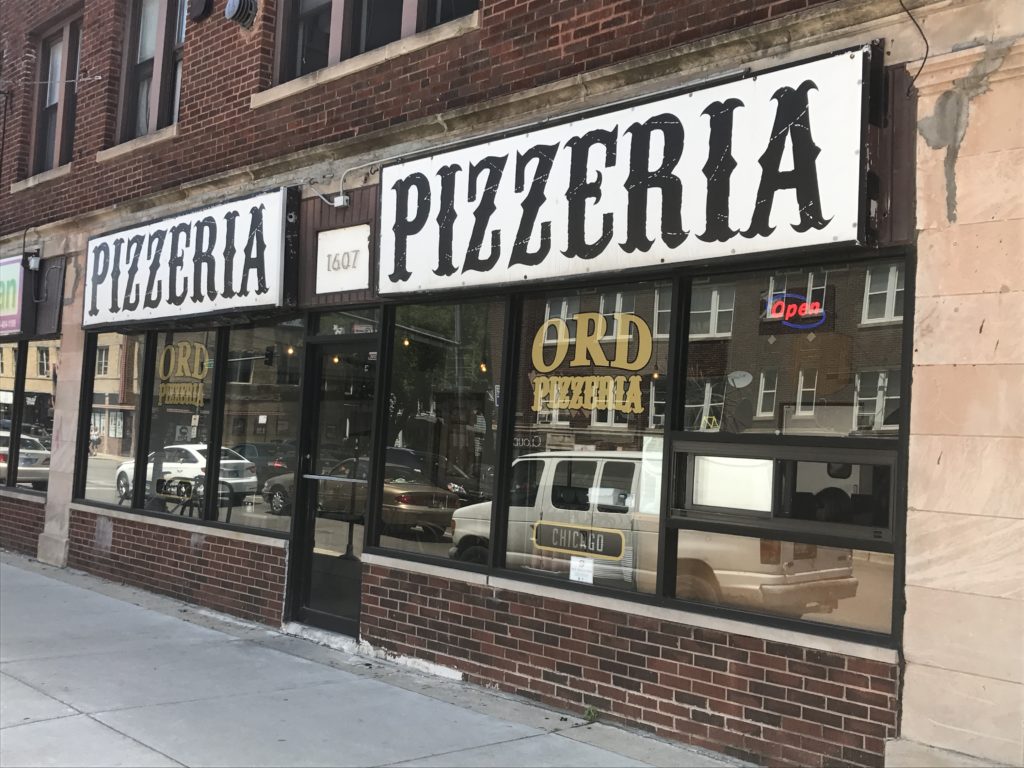 In my opinion, you can get very good Chicago Style pizzas at ORD Pizzeria but this place needs some serious improvements in customer service! Now let's forget bad customer service for sometime. Let me share why I recommend you to try this place at least one time for Chicago style pizza. Yup, it's my food love, I can't ignore the GOOD FOOD!
ORD Pizzeria's order menu is mainly focused on pizza. You can order O.R.D. pizza by the slice, 12″ pizza or 16″ pizza. I felt menu at ORD Pizzeria is very interesting as they have named their all pies with unique names ! I kind of liked it – Venus, Rose, T.C., Louie, Theo, Colt, Uncle Jesse and so on… kind of very interesting pizza menu.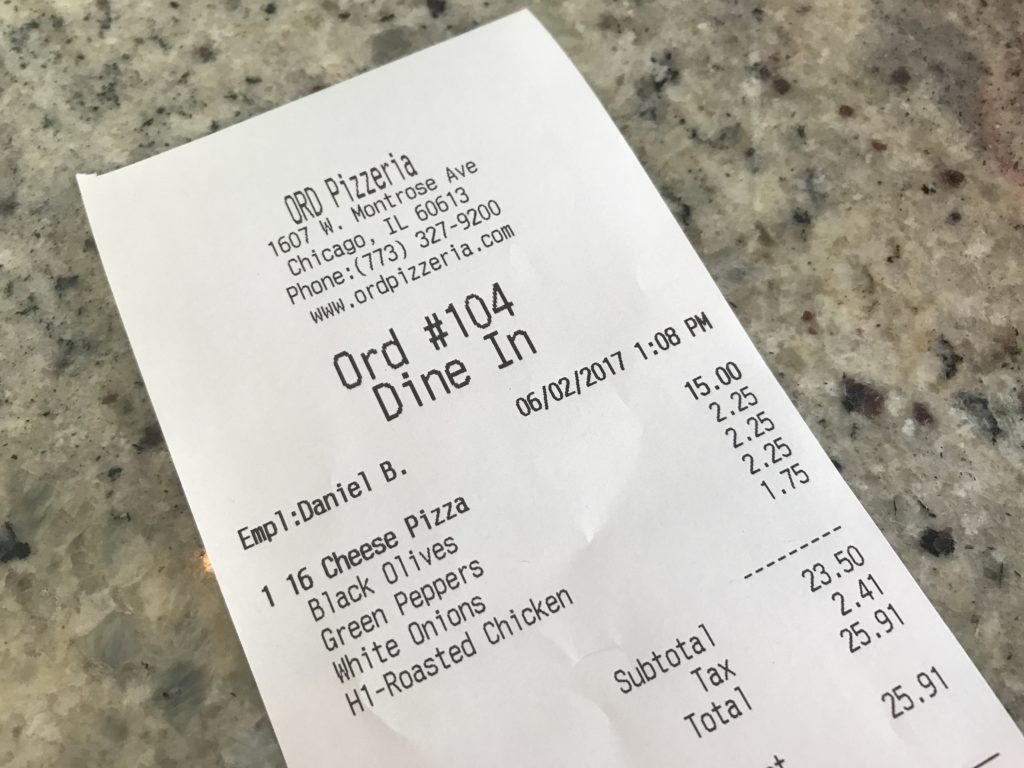 We ended up ordering "Create Your Own Pie 16″", as I wanted to split half vegetarian and half with Chicken. I ordered green bell pepper, onion, black olive pizza with roasted chicken on half side of the pie. It was worth waiting 20 minutes before we got our order on the table.
Our pizza was made with perfect crispy crust – not too thin, not too thick! Pie crust was covered evenly with white mozzarella cheese and homemade tomato sauce along with other ingredients. All toppings on the pizza were very fresh !!!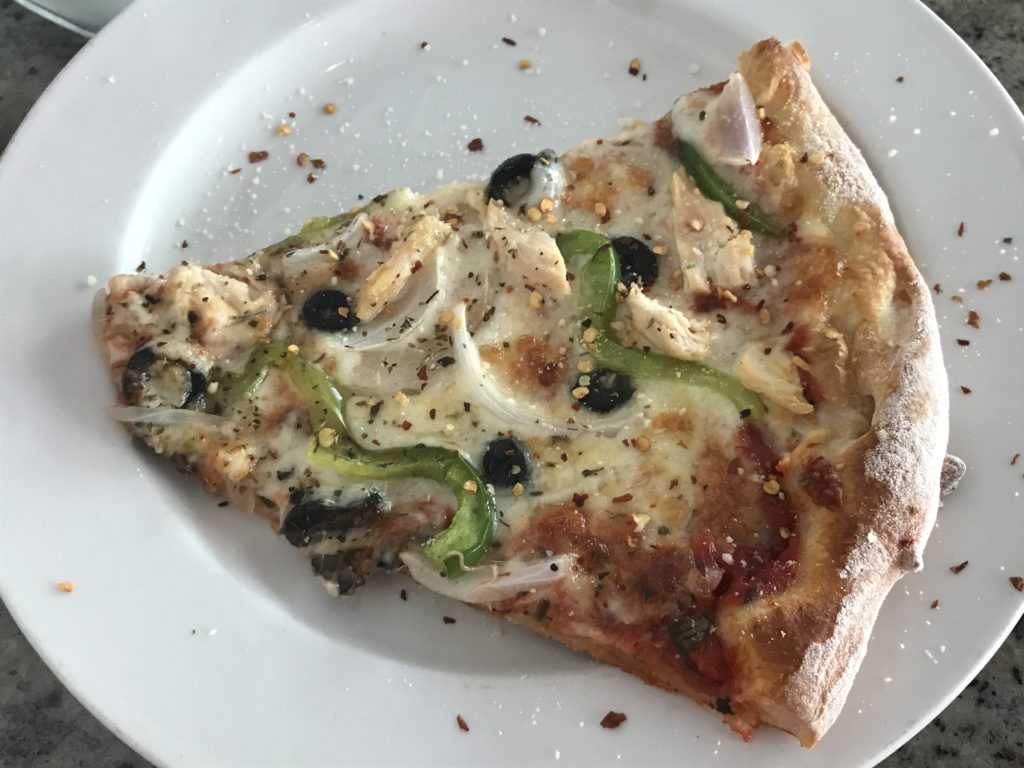 One thing to note at ORD Pizzeria that center part of the pie tends to get little more saucy that makes little harder to pick up pizza slice to eat. It will be easy to eat pizza with knife and fork!
A BYOB Gem in Lakeview
ORD Pizzeria does not serve alcohol but place is B.Y.O.B., so you can carry your own bottle. Make sure you do not open the bottle before you enter the place, that's just rule!!! We all gotta follow it!
Overall, ORD Pizzeria is one of the best Chicago style pizza places in chicagoland. I am sure customer service is not the same everyday at ORD pizzeria so I am hopeful that you do not have to face bad guest service at ORD Pizzeria.
I recommend you to try at least once if you love Chicago-style Pizza!
ORD Pizzeria is located at 1607 W Montrose Ave, Chicago, IL 60613 – on Montrose Avenue between Ashland Ave and Paulina Street in Ravensood.
Visiting Chicago Soon? Book Your Trip Today at:
- Flights: Priceline, Travelocity, STA Travel (under 26)
- Hotels: Booking.com , Hotels.com, Expedia.com, Tripadvisor, Priceline
- Car Rentals: Hertz, Zipcar, Budget
- Attraction Passes: Go Chicago Card, Chicago City Pass, Book the Best Tours on Viator‎
- Buy Chicago souvenir items: Chicago Bears Fan Shop, Chicago Cubs Fan Club, White SOX Fans, Chicago Blackhawks Fans
- Food Specials: Chicago Steak Company, Chicago Pizza, Chicago Hot Dogs, Restaurant.com
Comments
comments