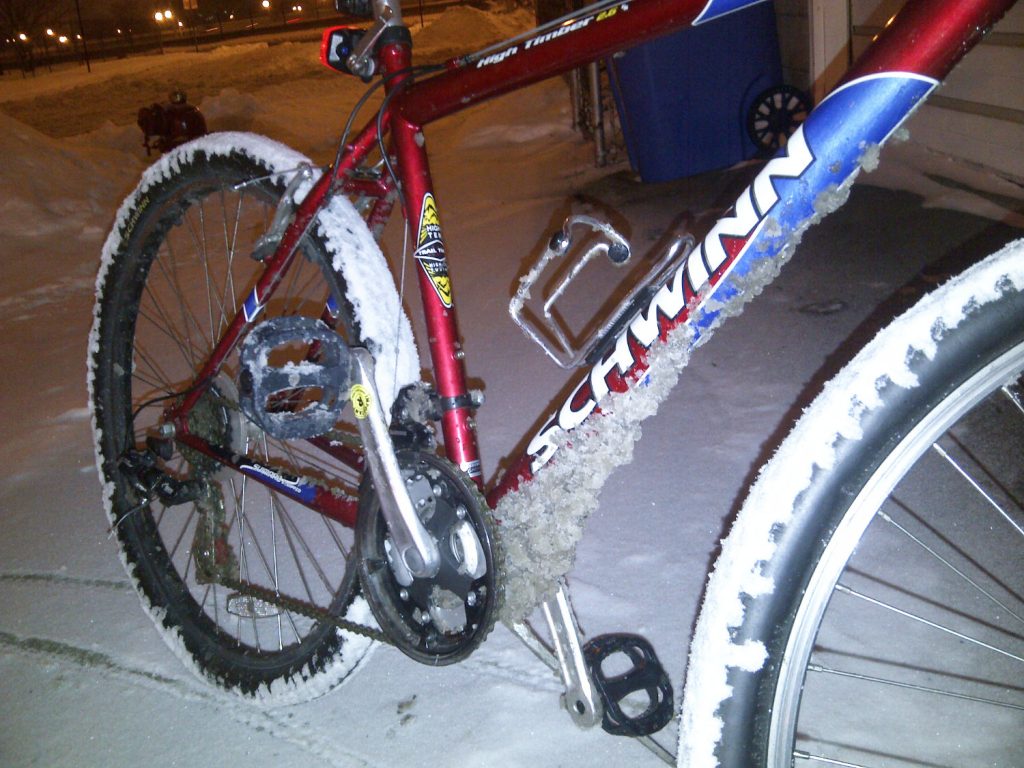 This year, weather has been really good for biking even in winter until now in January. Well, weather really doesn't bother Chicagoans, but still regardless of snow or cold weather we always see brave Chicago locals, riding a bike on side walk throughout the city. Especially due to COVID-19, this winter people are trying to avoid buses, trains and rideshares by riding their bicycles.
I have noticed lot of people biking by the lake front this winter more compared to past years. It seems like number of bikers in Chicago has gone up who wants to navigate through our city streets and trails on bike more rather than utilizing public transportation. Whether it is for work or personal health & fitness, if you are one of those who are looking to start biking, then today's post may help you getting some tips on biking in Chicago.
Buy Fenders for Bike
First and most important, you must consider to buy fenders for your bike. When you navigate through snow on street, these fenders will protect you from getting splashed with muddy cold ice slush. It also protects getting layers of hard ice all over your bike. You can either get rear mounted fender or full fenders over both wheels. You must invest in fenders if you are planning to bike in Chicago during winter.
Keep Your Bike Salt Free
You must wash your bike regularly during winter to keep the salt off your bike. We Chicagoans know the importance of salt in winter. Salt is one of the best things to keep roads and walkway non slippery. Apart from that, you must love your bike too, you need to show some love to your bike. Make sure to wash your bike every few weeks just to keep salt off from the body. You can use simple soap and water to get rid of contaminated salt, that will give longer life to bike body.
Dress Proper to Keep Yourself Warm
You must dress proper and invest in proper gloves. You must have proper winter gloves for biking to keep your hands warm. You can use any regular gloves, but it is better to invest in lobster gloves to keep your fingers warm. Also, make sure to wear proper warm socks to keep your feet warm. I would also recommend to invest in waterproof shoe covers and pants to avoid any water splash getting on you, it will keep you dry and warm. On windy day, believe it or not, winter hat and neck gaiter works perfect to keep your nose and face getting frozen or frost bite. I insist, please make sure to wear proper gears during winter biking in Chicago.
I recommend to layer clothes rather than one heavy coat. In my opinion, it is best to wear two pairs of socks, full body thermal under regular clothes and jacket. Layers will stop cold air and keep your body warm. It's a science, two thin blankets are better than one thick blanket, same rule applies to clothing when it comes to layers. It also gives you an opportunity to get rid of clothing layers if you feel hot after biking without affecting body temperature.
Bike Maintenance
Bike maintenance is equally important same as clothing for body. Make sure to get your bike inspected regularly through winter, especially brake pads. New modern bikes have replaced brakes with discs, but if you have bike with brake pads then make sure to check them and get it replaced regularly. I insist, as we know our Chicago streets, very busy and crowded even during winter, so your bike needs proper breaks to stop immediately when you want.
Also, make sure to grease bike chain for easy operation. It will make it easy for you when you ride and get rid of squeaking sound.
Check Chicago Weather Every day for Biking
Make sure to check weather conditions before you prepare for biking. If you are biking to work then you must check weather for entire day, it might be better for your one way commute but not for the return commute or vice versa.
Chicago is known for icy rain and slippery conditions in winter. Make sure to check Chicago local weather before you go on biking in Chicago during winter. Anytime during biking if you experience slippery conditions, nothing wrong in getting off your bike and be safe. If you are biking along lake front trail then be very cautions, you do not want to slip away in lake with your bike.
Biking in Chicago during winter is fun, but safety first! Not to mention, but make sure to wear helmet anytime of the year while biking. There many things to do in Chicago during winter, but this year has been different and difficult due to COVID-19, but winter biking in Chicago is one of the best things to do in winter even during Chicago.
Book Chicago Hotels for Less
Help me out! When visiting local businesses or attractions, be sure to say you found them on Go Visit Chicago!

Thanks for Reading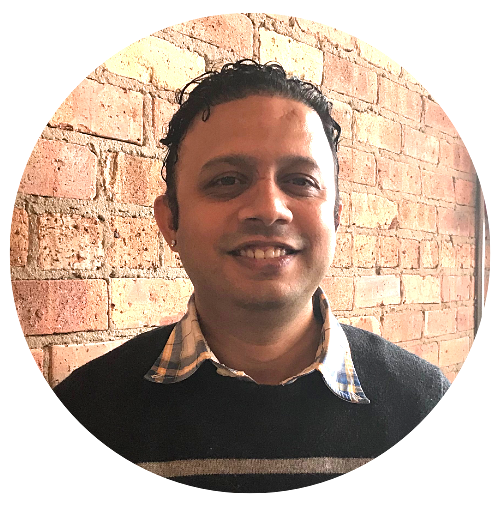 Hi, I'm Victor Sevale - My goal is to share information on everything I see, do, eat and drink in Chicago. Let me inspire you to explore Chicago more with reviews, photographs, and useful tips from my personal experience.
Join thousands who receive exclusive e-mail updates!
8 Reasons to Subscribe
Like This Post? Share It on Social Media!
Comments
comments