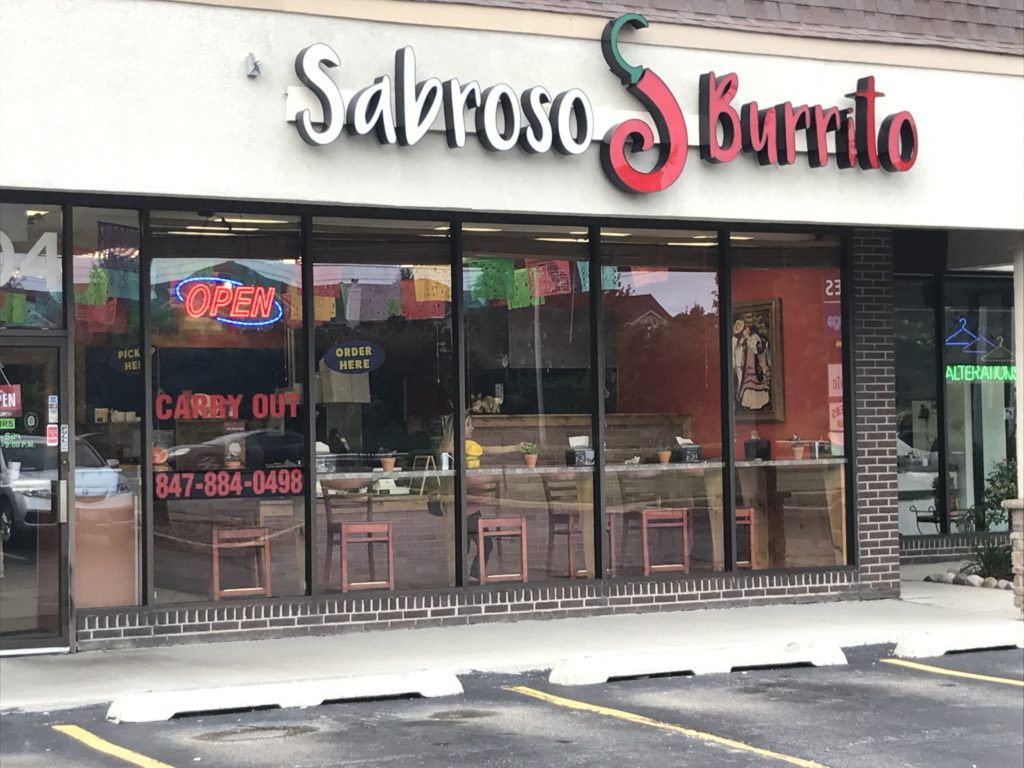 Few days ago, I ended up eating Mexican food at Sabroso Burrito in Schaumburg before getting some work done in the area. Place is small, located in strip mall near Higgins Avenue and Plum Grove Road intersection. If you are not familiar with the area then it's very easy to miss the place as it is located in strip mall. But, overall food is very good.
Sabroso Burrito Mexican restaurant is mainly carryout place with limited bar stool seating. Overall, place is very clean and nicely decorated. It was evening time so restaurant was busy with carryout customers than dine-in customers. Even though it was busy time of the day, service was very good and quick. Sabroso Burrito restaurant's menu is mainly focused on Tacos, Burritos, Quesadillas and Enchiladas. You can check Sabroso Burrito's menu here!
Have you been to Sabroso Burrito Mexican carryout place in Schaumburg? If yes then Click here to write Sabroso Burrito review!
I ordered Chicken Enchiladas dinner plate and bottle water. I liked the fact that everything is made fresh right in front of you. Food quality and portions are very good at Sabroso Burrito. I recommend you to try their homemade salsa – the verde and the hot. If you are not sure how much spicy salsa you can handle then try little bit of hot salsa before pouring it over your food. It might be too spicy for you!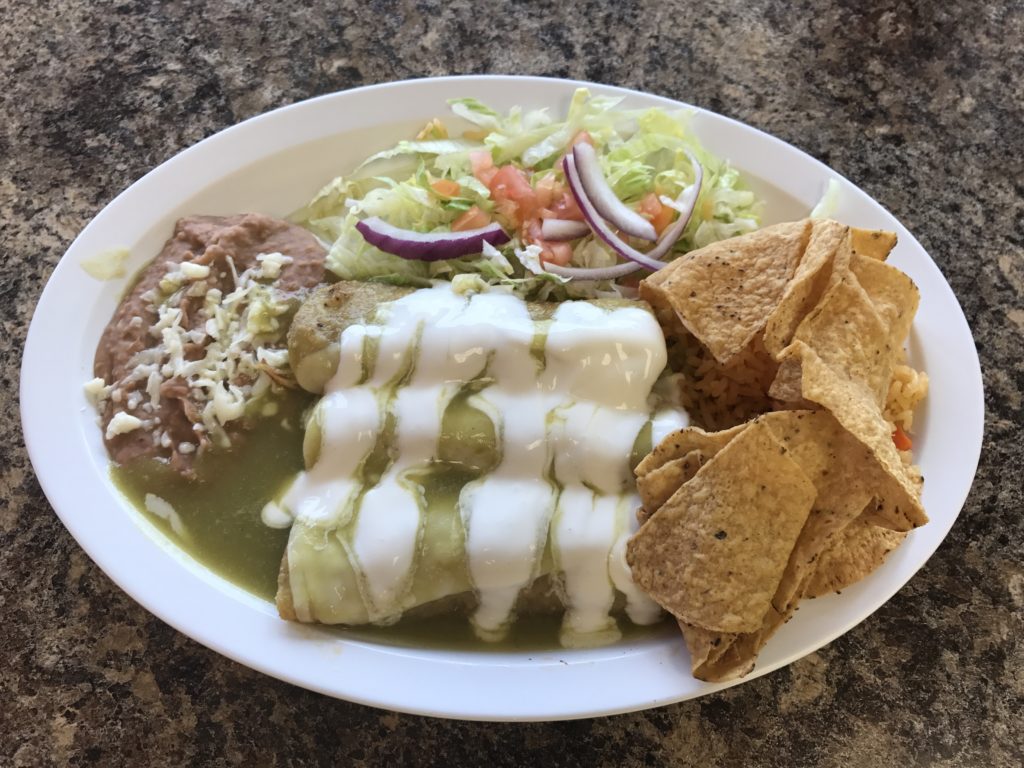 There are many good items on the menu that I would like to try whenever I am in Schaumburg area. No complains about food quality, taste or portions, only thing I felt that they should not charge $2 for bottle water! Overall, good service and good food quality! I also recommend you to try Los 2 Amigos Mexican food in Rolling Meadows and Salsa 17 in Palatine for Mexican food.
Sabroso Burrito Mexican restaurant is located at 704 E Higgins Rd, Schaumburg, IL 60173. As of today, they are open everyday between 11:00 am to 9:00 pm. Good Mexican restaurant in Schaumburg for lunch or dinner.
Visiting Chicago Soon? Book Your Trip Today at:
- Flights: Priceline, Travelocity, STA Travel (under 26)
- Hotels: Booking.com , Hotels.com, Expedia.com, Tripadvisor, Priceline
- Car Rentals: Hertz, Zipcar, Budget
- Attraction Passes: Go Chicago Card, Chicago City Pass, Book the Best Tours on Viator‎
- Buy Chicago souvenir items: Chicago Bears Fan Shop, Chicago Cubs Fan Club, White SOX Fans, Chicago Blackhawks Fans
- Food Specials: Chicago Steak Company, Chicago Pizza, Chicago Hot Dogs, Restaurant.com
Comments
comments