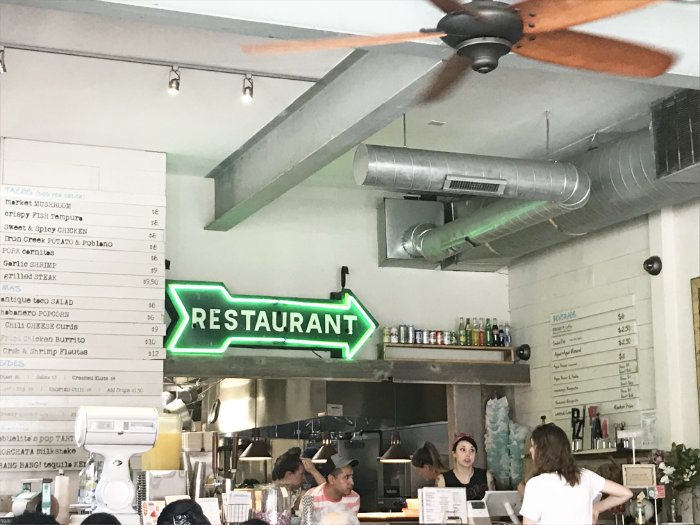 Antique Taco Chicago Review
Antique Taco in Wicker Park is the place to enjoy fusion tacos that will blow your mind! I must say, unique taco recipes where kale takes over lettuce!
I am always looking for a good Mexican restaurant serving authentic Mexican food, and for the same reason I ended up visiting Antique Taco restaurant, but it is not the place to get authentic Mexican tacos.
Antique Taco in Wicker Park is located on the corner of Milwaukee Ave and Woods St., featuring plenty of seating tables for indoor and outdoor dining. I loved the modern look, complimented by long wooden seating tables inside the restaurant, kind of cozy environment.
Have you been to Antique Taco in Wicker Park? Click here to share your experience!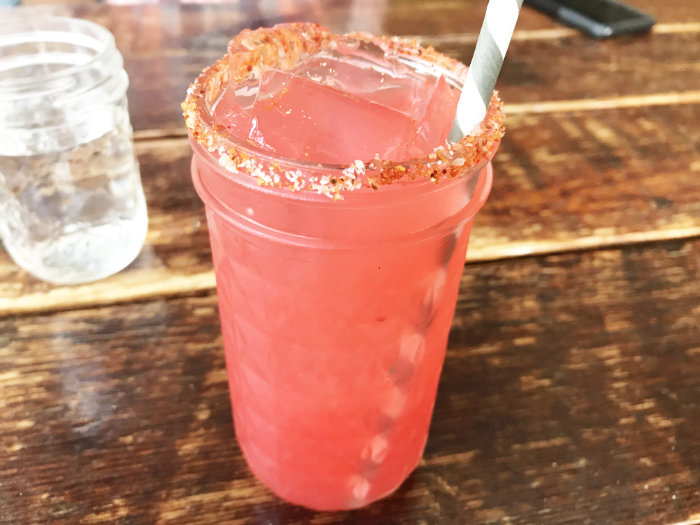 Antique Taco's menu is compact and mainly focused on tacos. They also serve salad, sides and dessert. Drink menu at Antique Taco is not extensive, but good selection to complement tacos! I ordered seasonal margarita, which was excellent and worked like added flavors for my meal that day. There is also self-serve station for water. Kind of cool water station!
At Antique Taco Chicago restaurant, you order food and pay at the counter first, get number and wait for your food to arrive on your table. Staff at Antique Taco is very friendly and always ready to answer your questions while ordering. Overall, good customer service.
I recommend you to avoid sides, such as chips or salsa, unless you are super hungry, because their each taco order contains two tacos.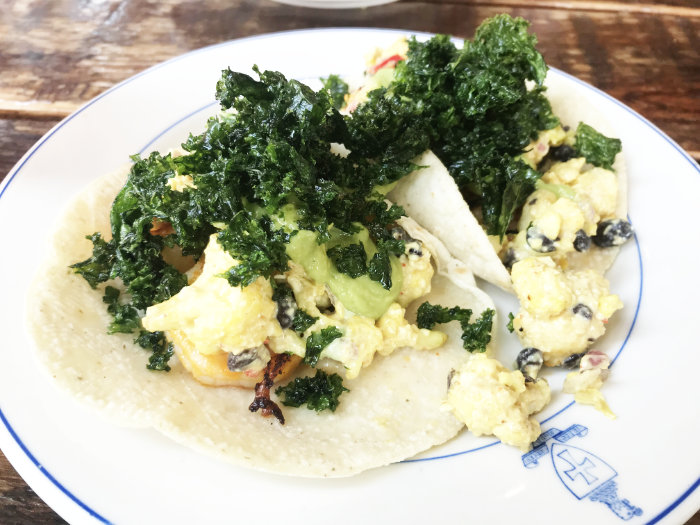 We ordered Garlic Shrimp taco and Potato & Poblano taco. Garlic Shrimp tacos are made with white shrimp buried under elote style cauliflower, basil & avocado salsa, topped with fried kale. Yes, it's not lettuce, it is fried kale!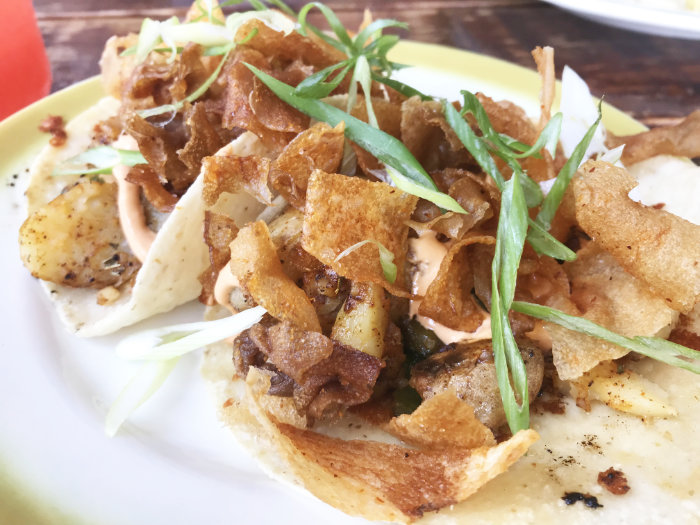 Potato & Poblano taco was kind of unique, made with potatoes, tres queso, chipotle crema, scallions and potato skins. Our both tacos were great in taste, but among both tacos, I would rank Garlic Shrimp taco #1 for the day!
Antique Taco also offers catering and private event at the restaurant. In my opinion, perfect for small group private events such as birthdays.
You will be paying somewhere between $8 and $9 for your order. In my opinion, tacos are little bit expensive compared to any other places in the neighborhood. I would also recommend you to try Big Star restaurant for tacos in Wicker Park, if you have been to Antique Tacos once.
Overall, good place to enjoy fusion tacos in friendly, happy and energetic atmosphere in Wicker Park.
Antique Taco is located at 1360 N Milwaukee Ave, Chicago, IL 60622
Watch Video: Antique Taco Chicago Restaurant Review
Pin This To Pinterest: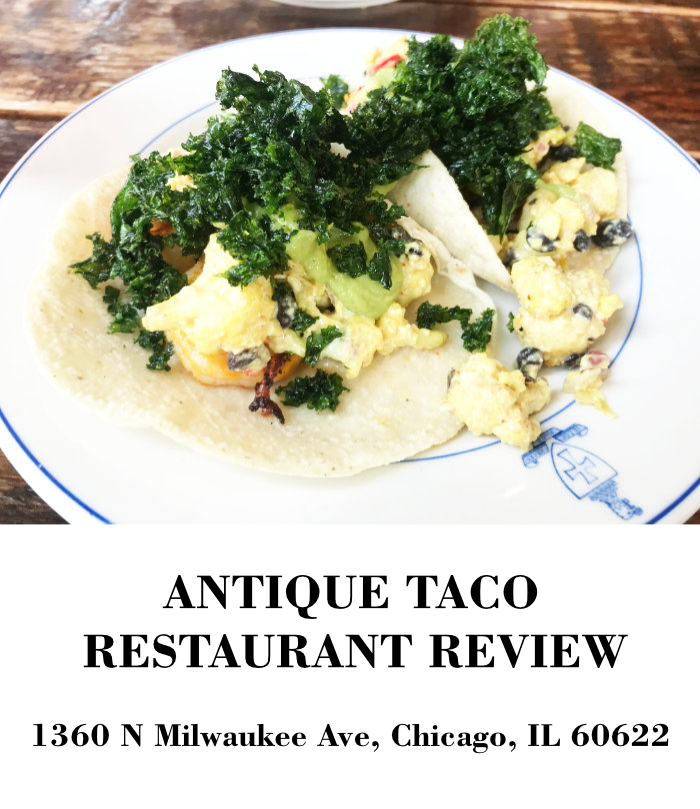 Book Chicago Hotels for Less
Help me out! When visiting local businesses or attractions, be sure to say you found them on Go Visit Chicago!

Thanks for Reading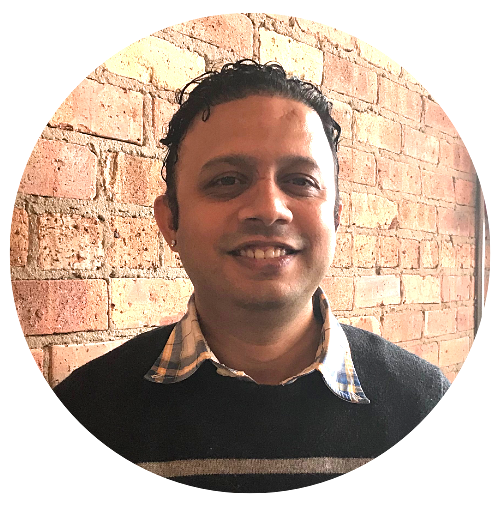 Hi, I'm Victor Sevale - My goal is to share information on everything I see, do, eat and drink in Chicago. Let me inspire you to explore Chicago more with reviews, photographs, and useful tips from my personal experience.
Join thousands who receive exclusive e-mail updates!
8 Reasons to Subscribe
Like This Post? Share It on Social Media!
Comments
comments