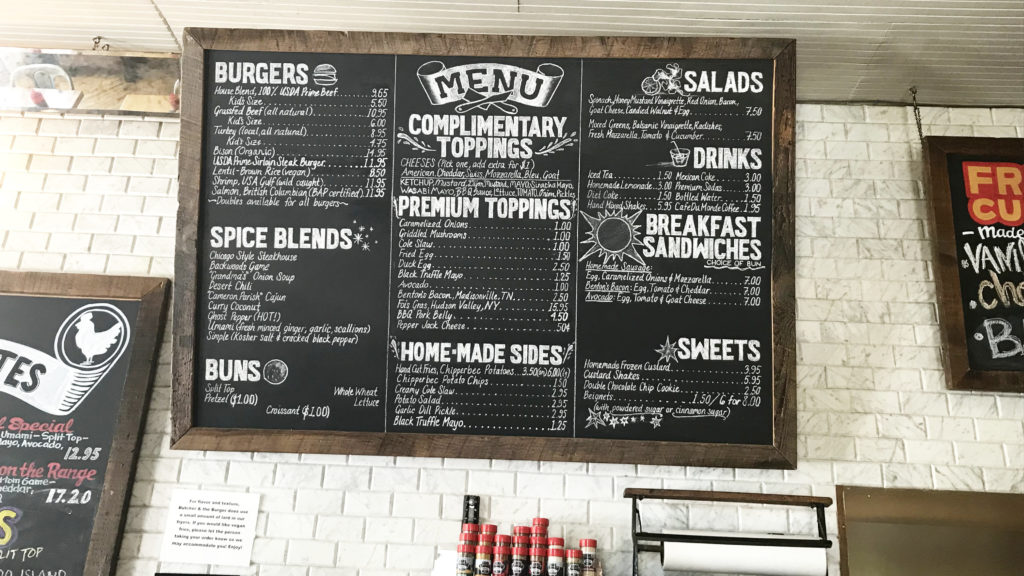 Butcher & The Burger Chicago
Butcher & The Burger is the unique burger joint in the Lincoln Park neighborhood, serving customized burgers at its best!
Butcher & The Burger Chicago restaurant is located on the corner of Armitage and Kenmore Ave. I liked the old styled vintage restaurant look blended very well with modern style. Kind of different, impressive, similar to Taco Joint in Lincoln Park!
If you have you been to Butcher & The Burger in Chicago then Click here to hare your experience here!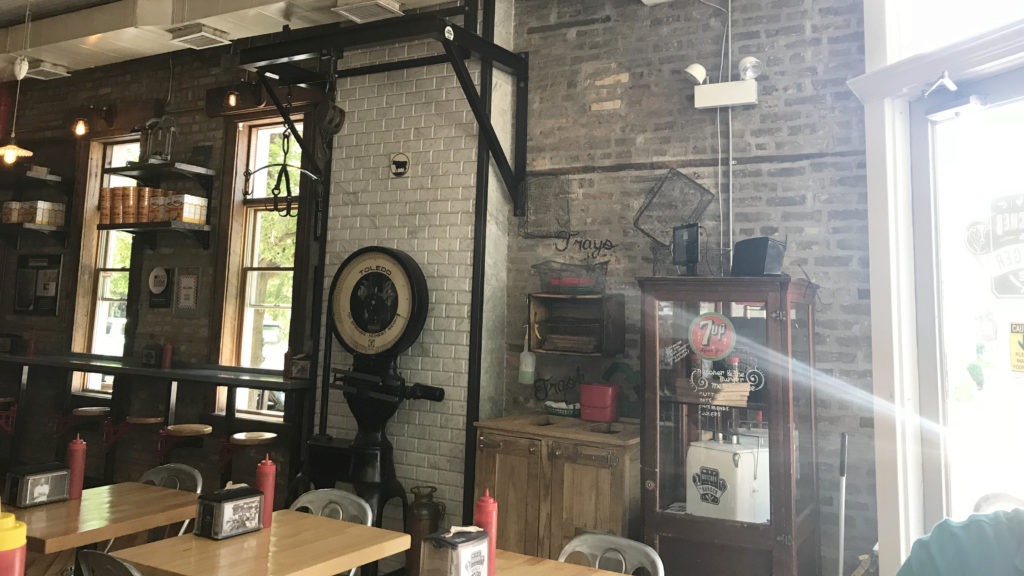 Staff at Butcher & The Burger is very friendly and ready to help you more than you would expect. It was my first time at the restaurant so one of the staff members at the register explained their menu in detail and provided suggestion for selecting spices. Go Umami spice blends!
At Butcher & The Burger, food menu is fully customizable, yes, you get to pick the burger petty, spices and toppings of your choice. They offer complementary toppings that includes cheese, ketchup, mustard, mayo, BBQ Sauce, lettuce, tomato, onion and pickles. They also offer premium toppings for extra charge.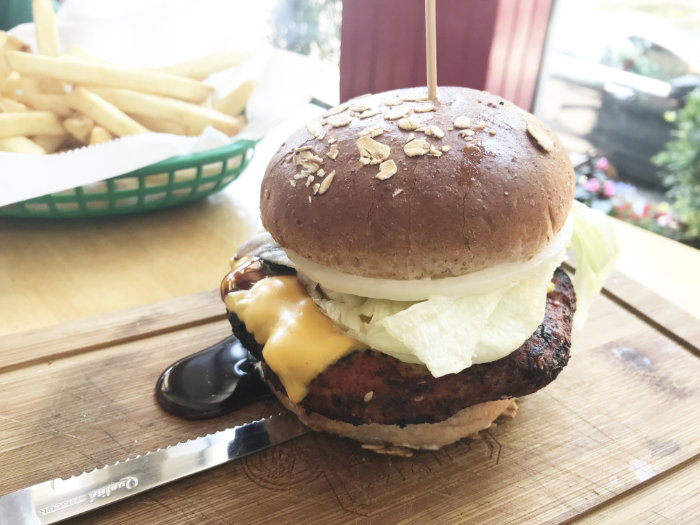 I wanted to try something different than usual today, so we ordered Salmon burger and Lentil-Brown Rice vegan burgers with whole wheat buns, usual complementary toppings and their famous umami spice blend. Umami spice blend is made with fresh minced ginger, garlic and scallions.
Topping for salmon burger were lettuce, onion, American cheese and mayo. The vegan burger toppings were lettuce, onion, tomato, American cheese and mayo. Two burgers with a side of vegan potato fries cost me $26.70, which is not bad at all for the quantity and quality of the food.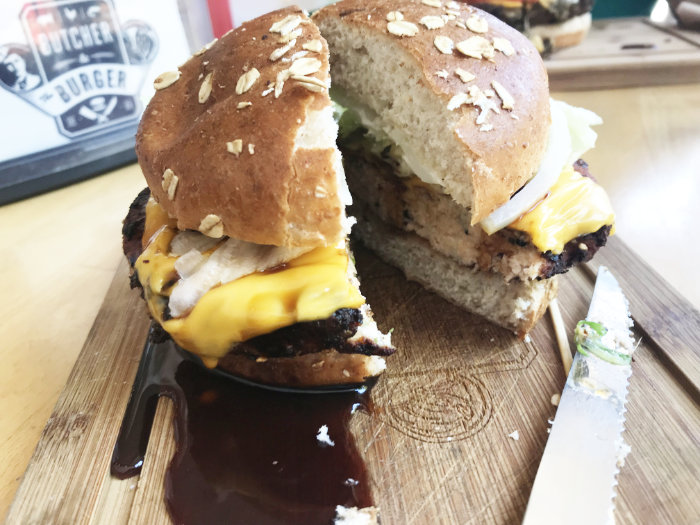 It was late afternoon, so place wasn't crowded. We didn't have to wait too long before we got our food. Speaking of food, I loved the presentation of burgers, burgers were served on wooden cutting board, with bamboo skewer in the middle of the burger to hold everything together! You can guess, it's a layered tall burger!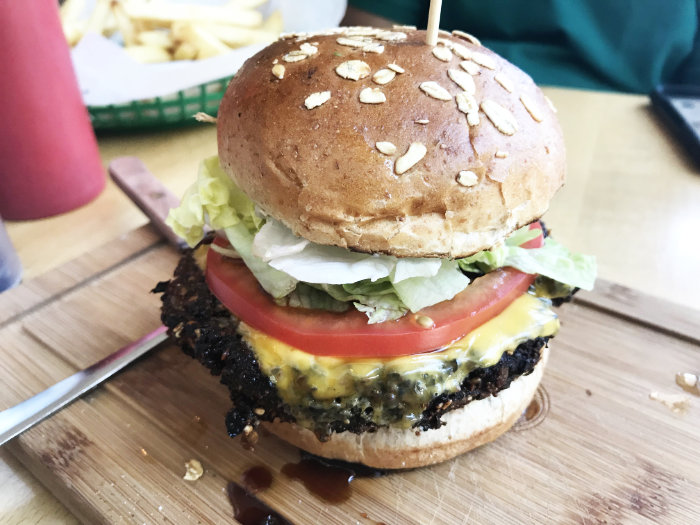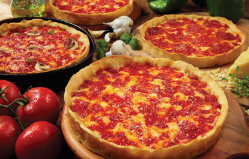 Order Lou Malnati's Chicago Style Deep Dish Pizza from Anywhere ...
Do you love Chicago style Pizza? Are you outside of Illinois?...ummmm may be moved to California? or Seattle?... Nothing to worry, you can still get Chicago style Pizza from Lou Malnati's !
Yes, now you can get Lou Malnati's Chicago-style Deep Dish Pizzas anywhere, far away from our sweet windy city!
All Lou Malnati's frozen deep dish pizzas are hand-made from scratch, baked and quickly frozen to preserve their hot out of the oven freshness and flavors!
We Chicagoans love deep dish pizza as much as we love our Chicago!
Order Frozen Lou Malnati's Chicago-Style Pizzas
At Butcher & The Burger Chicago restaurant, both burgers were made using fresh ingredients including toppings, and easy to tell even without taking a first bite. Among both burgers, I liked the taste of the Lentil Brown-Rice burger more compared to Salmon burger. I was hoping for a juicy Salmon burger, but somehow I felt that Salmon burger was dry. It was not the same with the Lentil-Rice burger.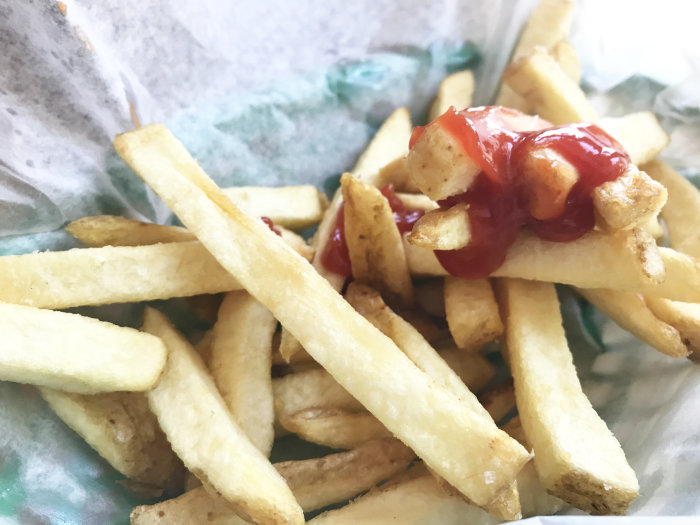 I liked the fact that potato fries were vegan, they weren't dip fried! I felt that they could have been thinner in size. Other than then thickness of vegan fries, they were great in taste.
Butcher & The Burger is BYOB, so if you are planning to hang out there with friends, then feel free to bring your own bottle to enjoy burger of your choice. Personally, I have their turkey burger on my list for the next visit.
Overall, good burger place in the hip neighborhood of Lincoln Park in Chicago. I must say, at Burger & The Butcher you are assured to get the best guest service.
Butcher & The Burger is located at 1021 W Armitage Ave, Chicago IL
If you are in Irving Park neighborhood then I recommend you to try Patino's Grill for burgers.
Pin This To Pinterest: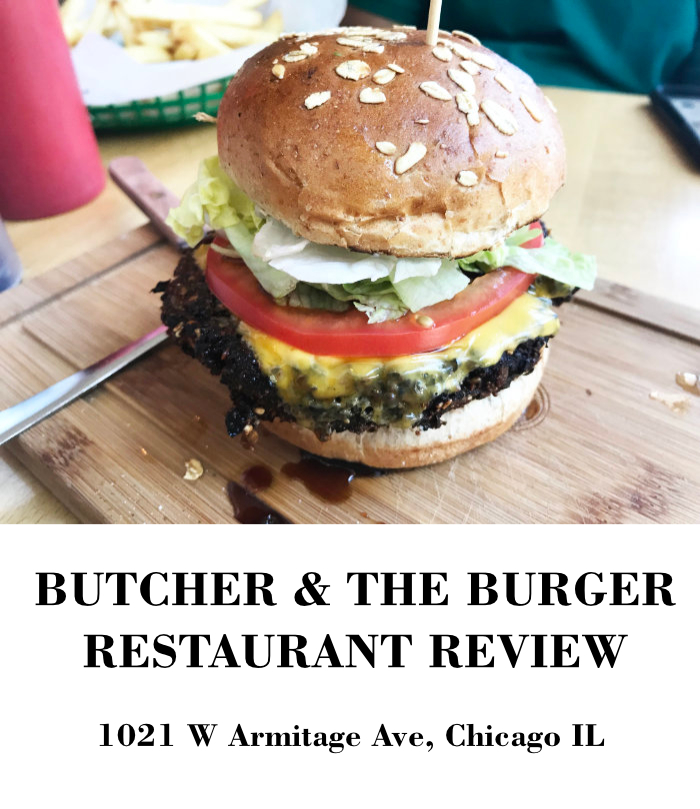 Book Chicago Hotels for Less
Help me out! When visiting local businesses or attractions, be sure to say you found them on Go Visit Chicago!

Thanks for Reading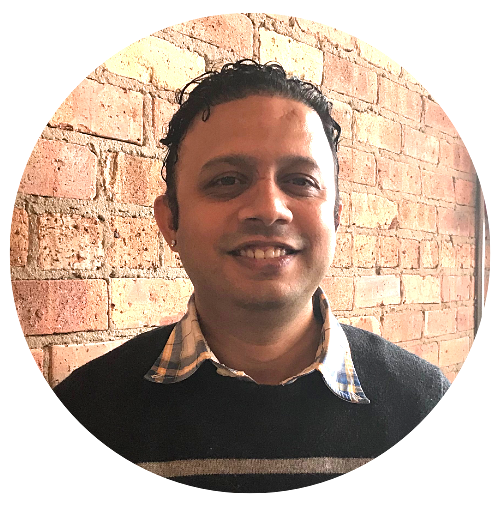 Hi, I'm Victor Sevale - My goal is to share information on everything I see, do, eat and drink in Chicago. Let me inspire you to explore Chicago more with reviews, photographs, and useful tips from my personal experience.
Join thousands who receive exclusive e-mail updates!
8 Reasons to Subscribe
Like This Post? Share It on Social Media!
Comments
comments