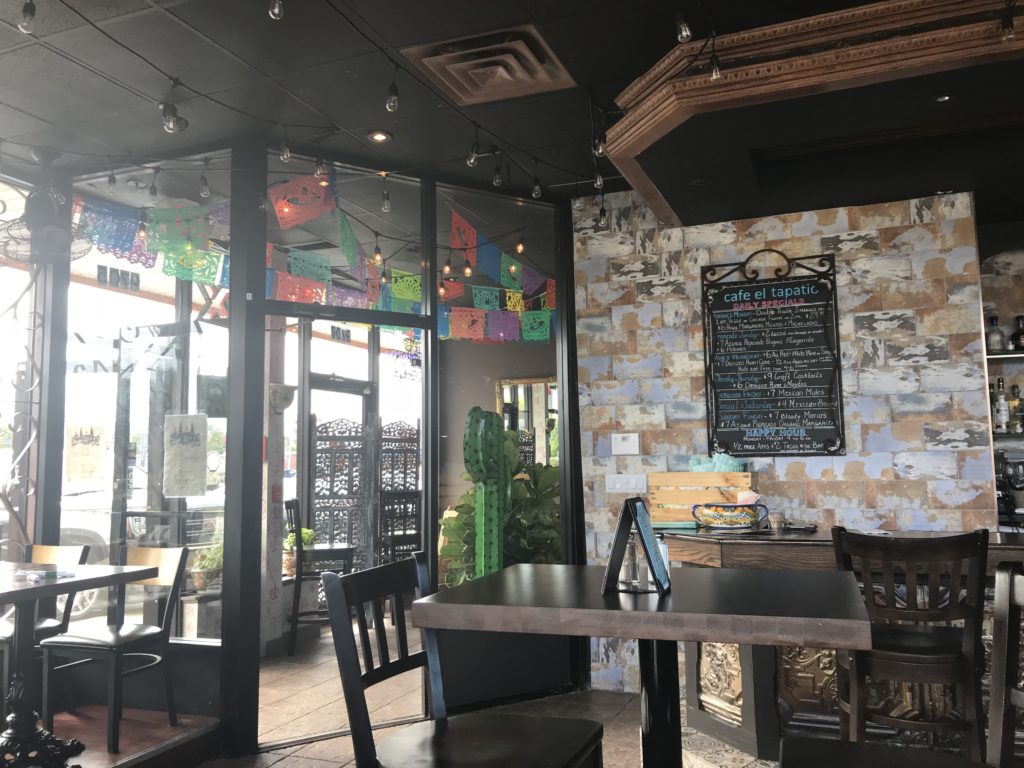 Cafe El Tapatio in glenview is one of the authentic Mexican restaurants in suburbs. Last wednesday we ended up at Cafe El Tapatio for lunch and I was pretty impressed. I always heard good things about their other location in Chicago on Ashland Ave. During summer season they opened a new location in Glenview, Northwest suburb of Chicago.
Have you ever been to Cafe El Tapatio Mexican restaurant in Glenview? If yes then click here to share Cafe El Tapatio restaurant review here!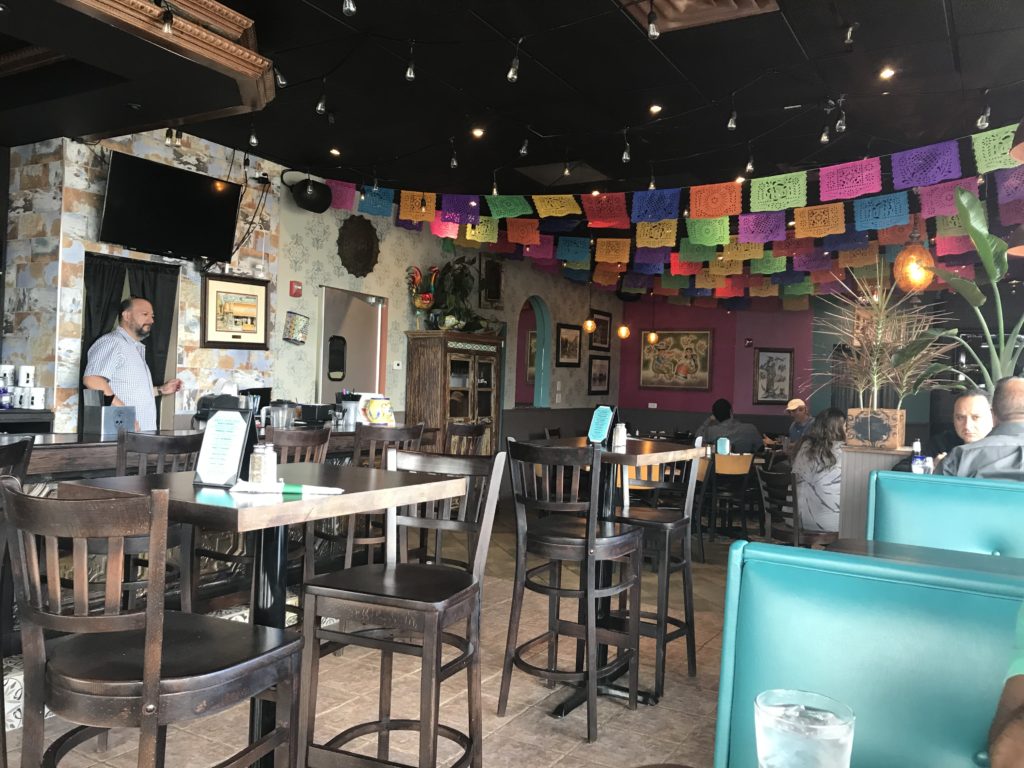 What to expect at Cafe El Tapatio Mexican Restaurant…
Cafe El Tapatio in Glenview is casual Mexican restaurant with plenty of seating area for indoor and outdoor dining. Place is decorated very elegant way in rustic decor that gel with colorful seating and wall colors. Overall ambiance at Cafe El Tapatio in Glenview is very relaxing and welcoming.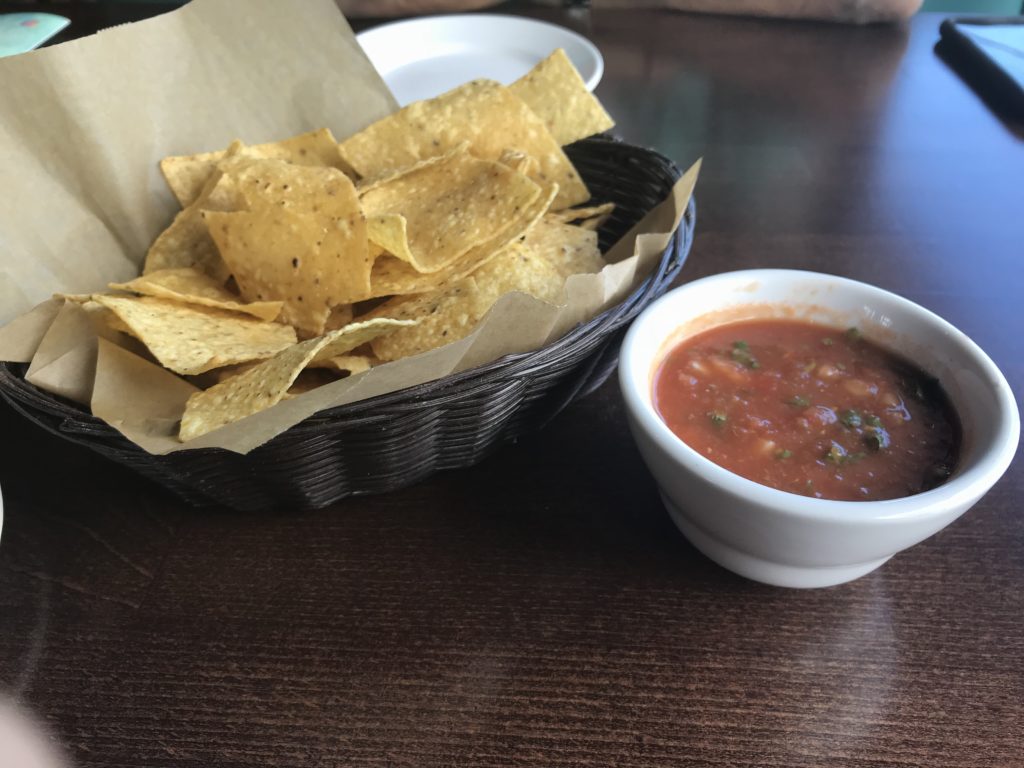 I liked the way they treat every single customer at the restaurant. You are assured to get the best guest service at Cafe El Tapatio. Owner was present at the restaurant when I visited. He was very friendly and making sure every single guest has everything that they need. We got complimentary chips and salsa once we got seated. Chips were very fresh ! Fresh hot salsa perfect for my taste. It was a good start!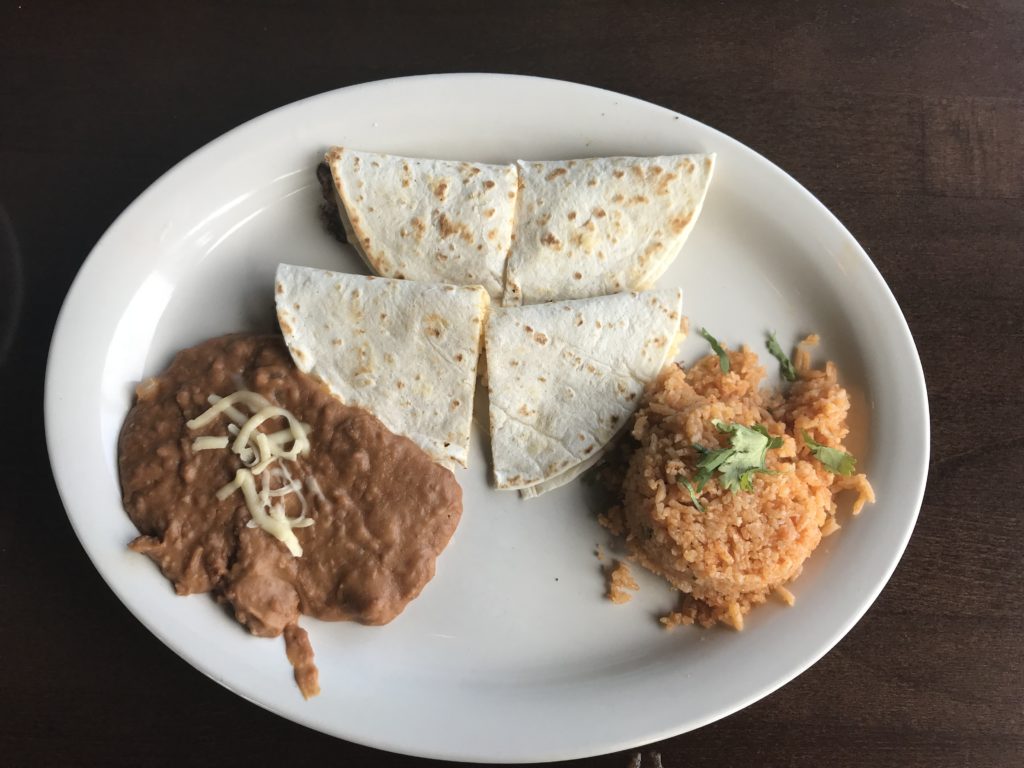 Cafe El Tapatio's menu is pretty standard for Mexican restaurant that includes Salads, Soups, Quesadillas, Burritos, Tortas and Enchiladas. We ordered Chicken Enchiladas and also ordered veggie quesadillas as it was on $7 daily lunch special. Cafe El Tapatio has $7 daily lunch special menu for the full week as below:
Cafe El Tapatio Glenview – Daily Specials
Monday – Burritos
Tuesday – Tortas
Wednesday – Quesadillas
Thursday – Tacos
Friday – Enchiladas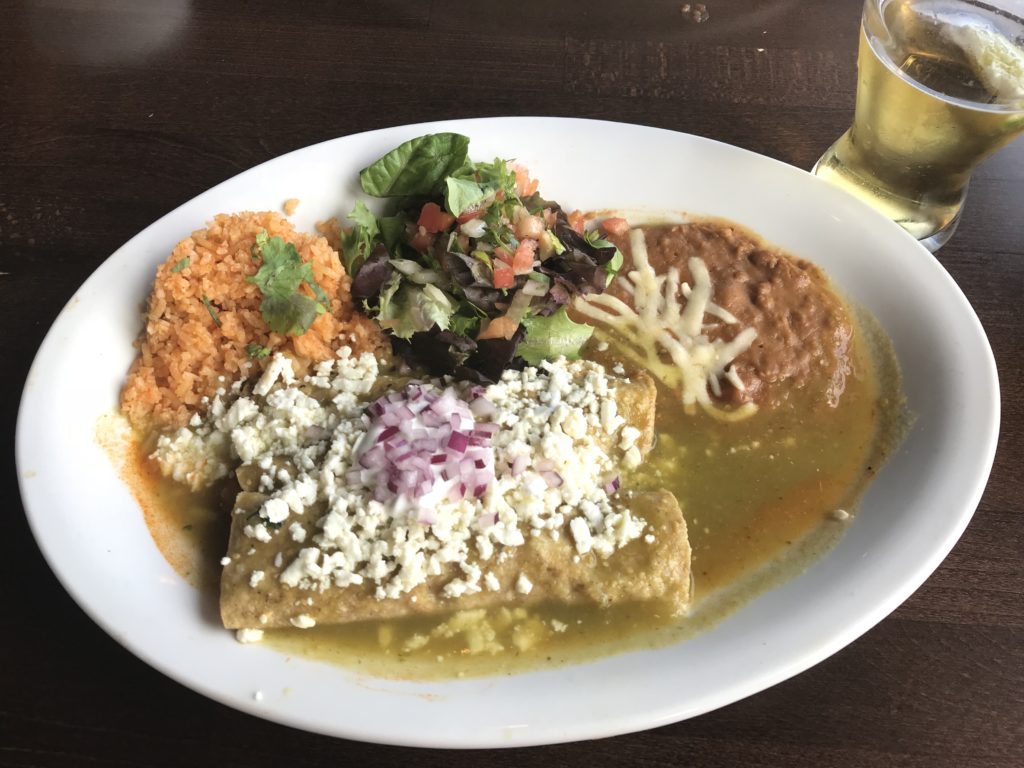 Enchiladas were perfectly made except I felt green sauce was thinner than I expected. Everything was made using fresh ingredients. We had to wait little longer than expected but it was worth waiting as quality of food was excellent.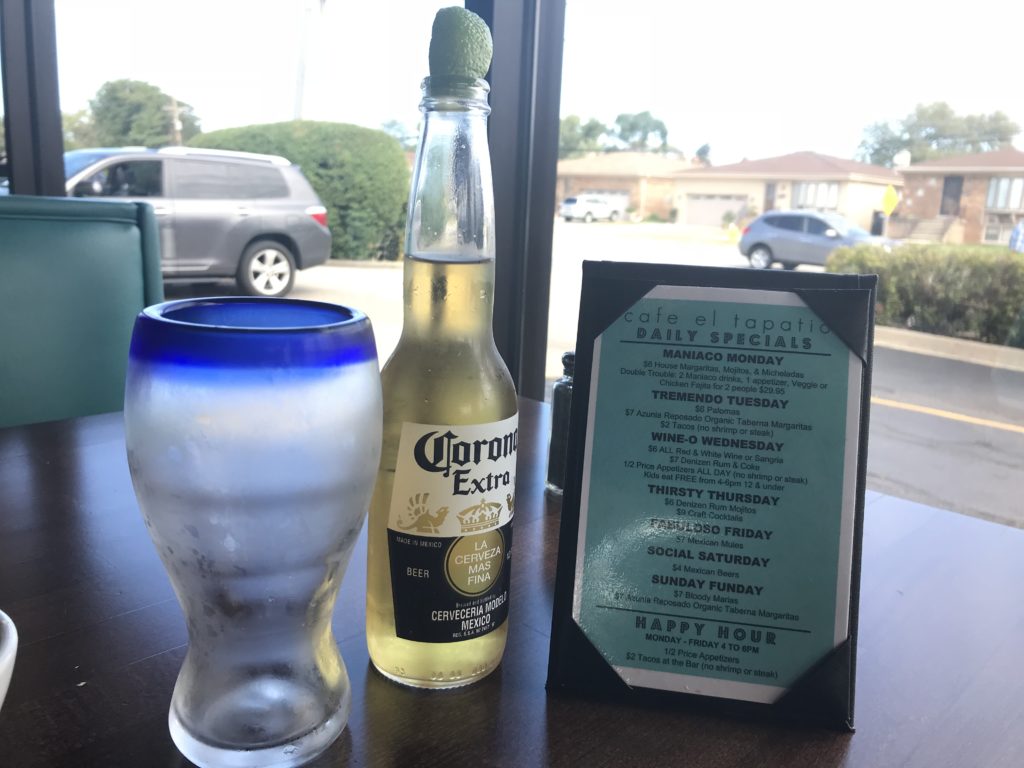 Cafe El Tapatio also has extensive menu of cocktails that you can consider for happy hour hangout in Glenview. Their daily specials menu for drinks was kind of fun ! During happy hour between 4 pm to 6 pm, you can get appetizers for half price, $2 tacos and $7 lunch special menu item of the day. I was there during lunch hours but next time looking forward to try their frozen mango margarita!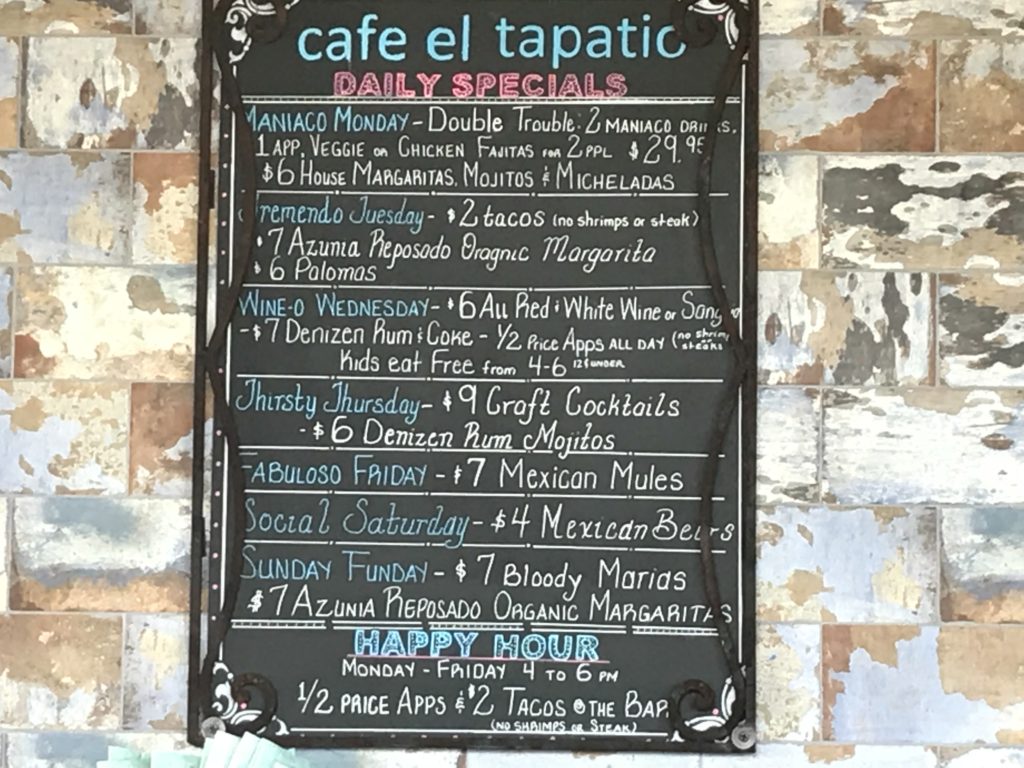 Overall, you are assured to get good guest service and good quality food at cafe el tapatio! I am definitely going there again to try out all other items on the menu. It's located at 9707 N Milwaukee Ave, Glenview, IL 60025.
I also recommend Salsa 17 Mexican restaurant in Arlington Heights for happy hour drinks and dinner. Also, check out list of my favorite Mexican restaurants in Chicago.
Comments
comments