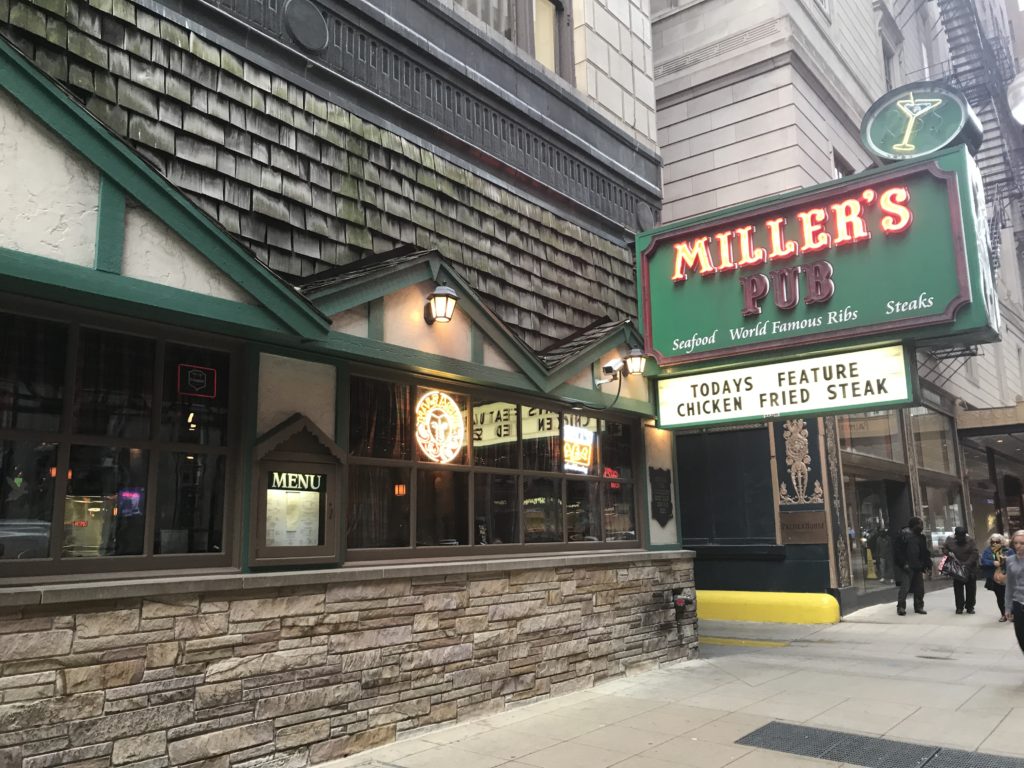 Miller's Pub in downtown Chicago is one of the historic bars where you can experience the good old Chicago! Miller's Pub is located under "L" train lines on Wabash Ave between Adam Street and Monroe St. I was visiting downtown for some work with friend and ended up visiting place for couple of beers during happy hours.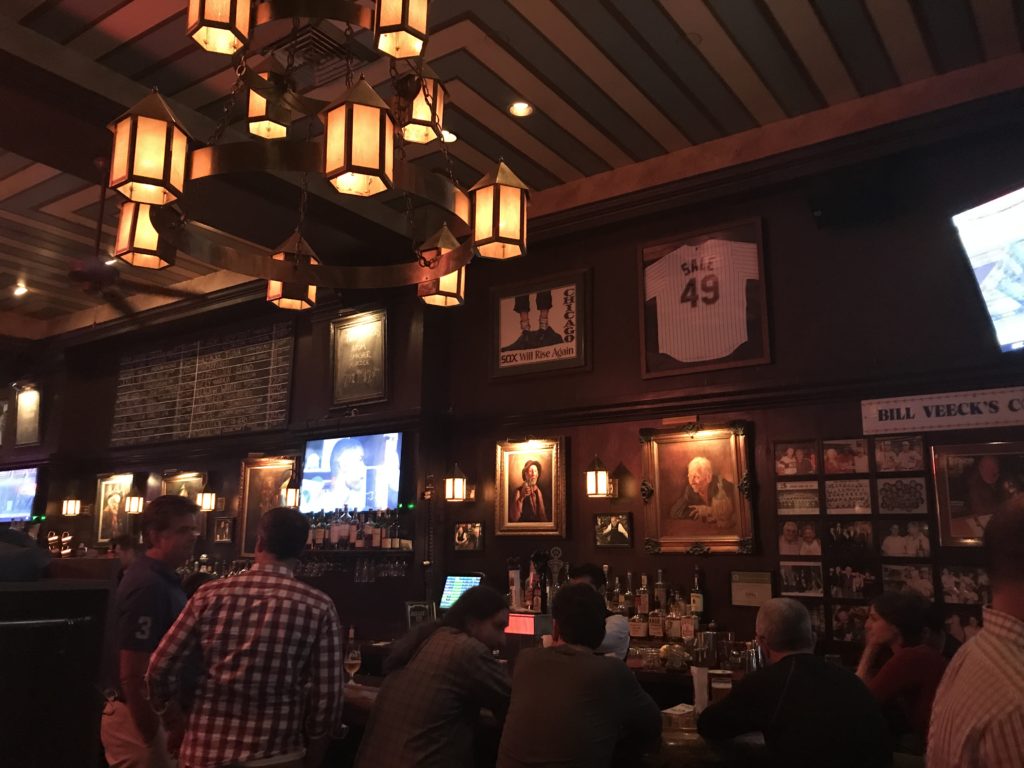 Miller's Pub on Wabash Ave is built and decorated with rustic wood with old fashioned decor. It used to be owned by Miller brothers, later it was took over by Gallios brothers in 1950. Till today they have managed to maintain the old Chicago touch at Miller's Pub. I was impressed with the cozy gloomy old fashioned ambiance at Miller's Pub. It has been favorite among celebrities and well known personality including White Sox owner Bill Veeck who used to drink here! Also, it was featured in several Hollywood movies including The Lake House (2006), in which Kate Forster (Sandra Bullock) pours her heart out over a teary round of drinks in scenes filmed at Miller's Pub.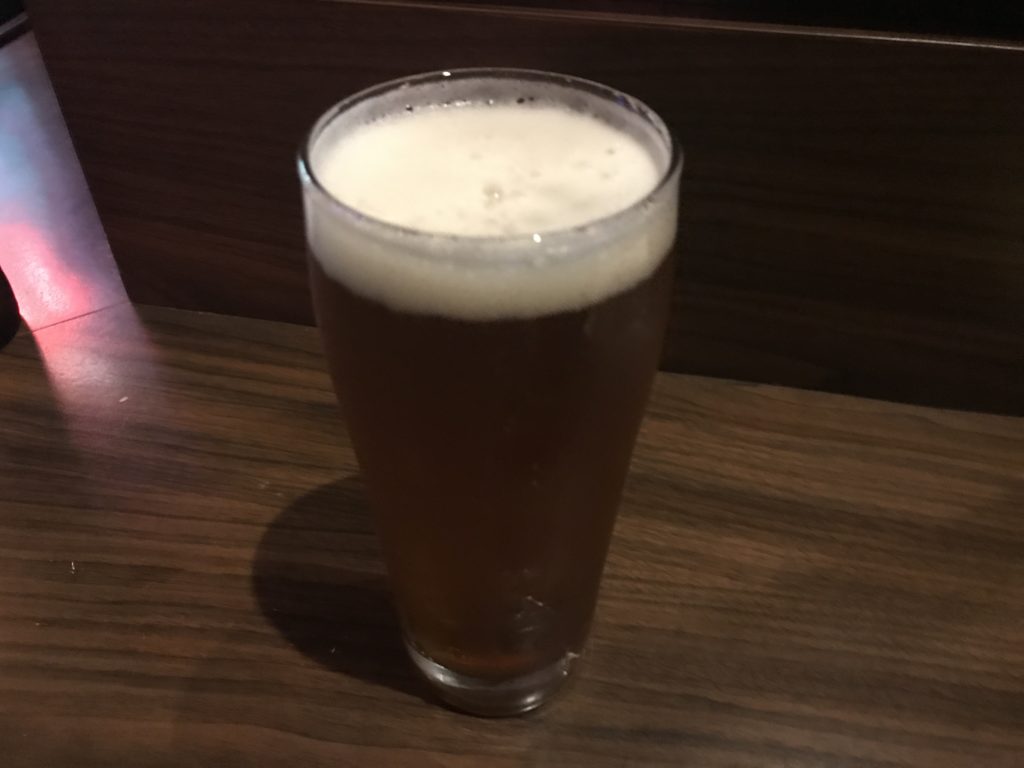 Miller's pub serves all kinds of cocktails and beers including local craft beers. I ordered Goose Island Green Line Pale Ale for the day. It cost me $7, which is not bad for the downtown Chicago, you pay for the location so no complains. Miller's Pub is block away from the Art Institute of Chicago, so I was guessing more than $7 for Goose Island beer. Oh, well it was a good start for the evening! Bar section of the Miller's Pub may get crowded during happy hour with people hanging out for drinks after work. It was kind of refreshing and live environment at Miller's Pub, so I decided to stay little longer for dinner.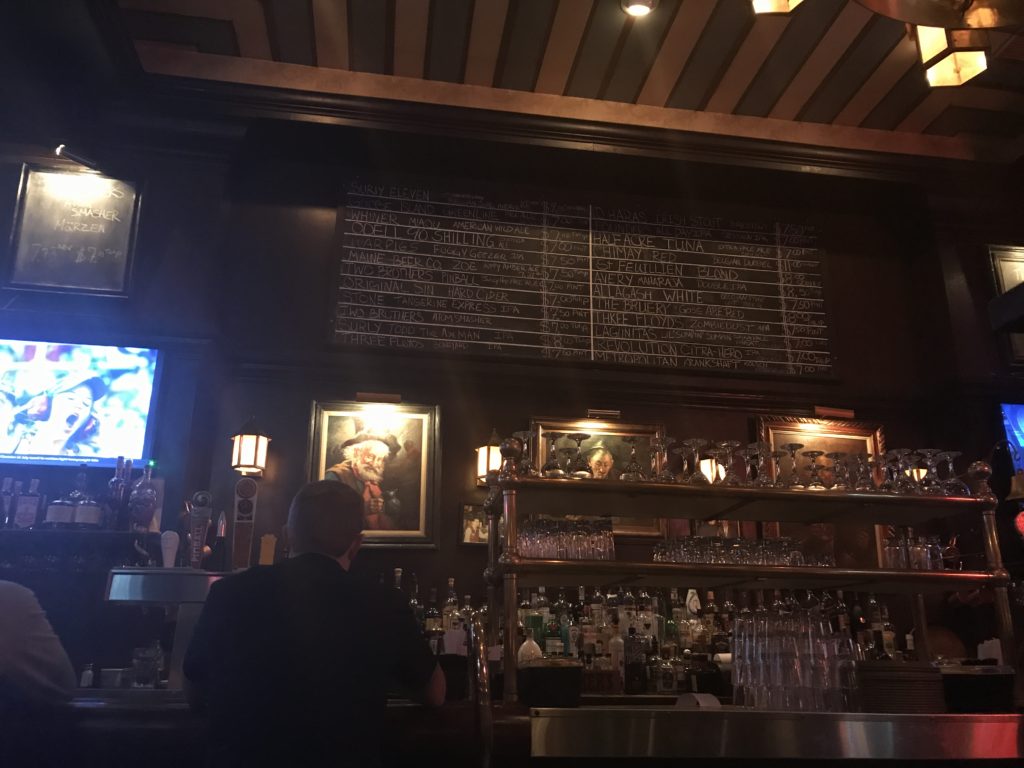 With plenty of booths and tables for dinner, you are assured to get a dinner table without waiting for a long time. Food menu at Miller's Pub is very extensive focused on American foods such as soups, salads, burgers, steaks and ribs dishess. I decided to go with grilled chicken sandwich, that cost me $11.75 and additional $1.25 for avocado. As a whole, I must say that you are assured to get the best customer service at Miller's Pub. Our waitress was very sharp, she noticed slice of lime in my friend's last Bud Light bottle and brought with the new order! I have noticed that many places lack this kinds of quality of service at many places!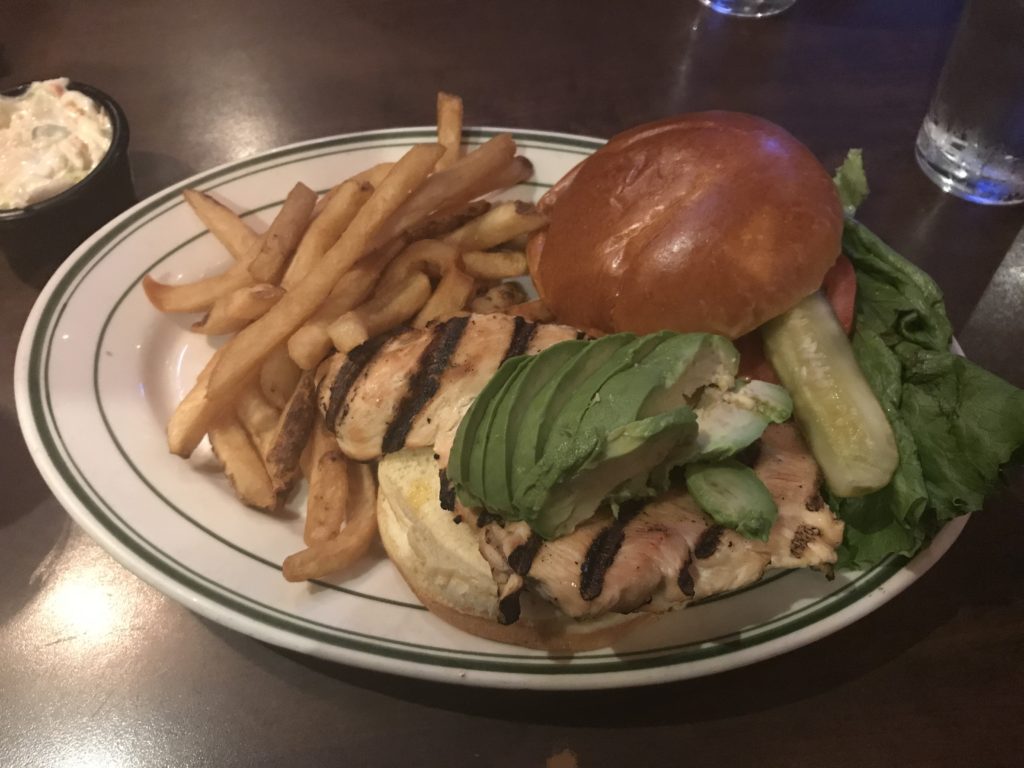 My grilled chicken sandwich came quickly, that was impressive. But, unfortunately quality of the food was not good. My sandwich felt dry, yup not good at all. It took me a while to finish my dinner, but Goose Island beer and pickle helped me swallow sandwich bites ! 😀 In my opinion, Miller's Pub is better place to hangout for drinks than food. I would say food quality falls under bar food category, not the kind of place you want to go for fine dining.
Miller's Pub is located at 134 S Wabash Ave in downtown Chicago. Overall, place is perfect for few drinks! Do not keep your expectation too high when it comes to food. You can get bar kind food at Miller's Pub in Chicago.
Comments
comments