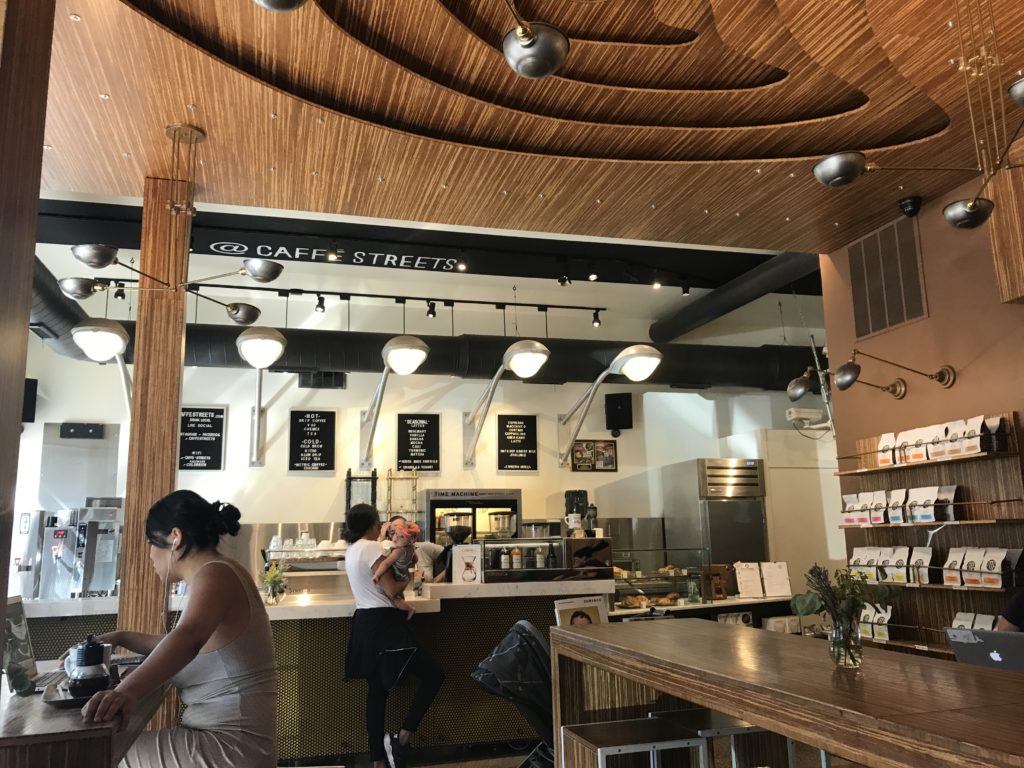 Caffe Streets in Wicker Park has become one of my favorite coffee shops in Chicago. Perfect specialty coffee shop in Chicago, if you are looking to spend some time reading book, working on laptop or hangout with friends. Overall, modern hip environment where you can sip on your coffee, espresso, tea and even great place to enjoy some quick bites! Caffe Streets also offers complimentary free wi-fi service to their customers, that makes it more convenient for those who are looking for a place to work!
Have you been to Caffe Streets in Wicker Park? Share your Caffe Streets review here!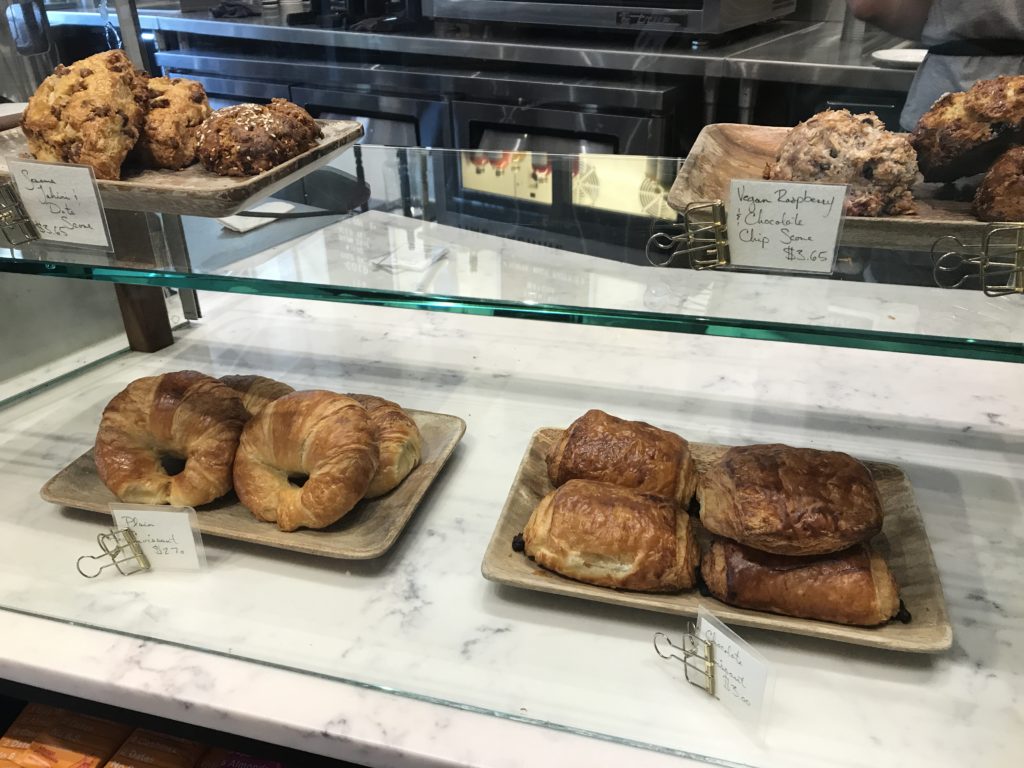 Staff at Caffe Streets in Wicker Park is very friendly and polite. You are assured to get very good customer service at Caffe Streets. Overall, the moment I entered, I got very friendly vibes at Caffe Streets. I noticed lot of customers were from neighborhood and seems like they were hanging out regularly at this specialty coffee shop.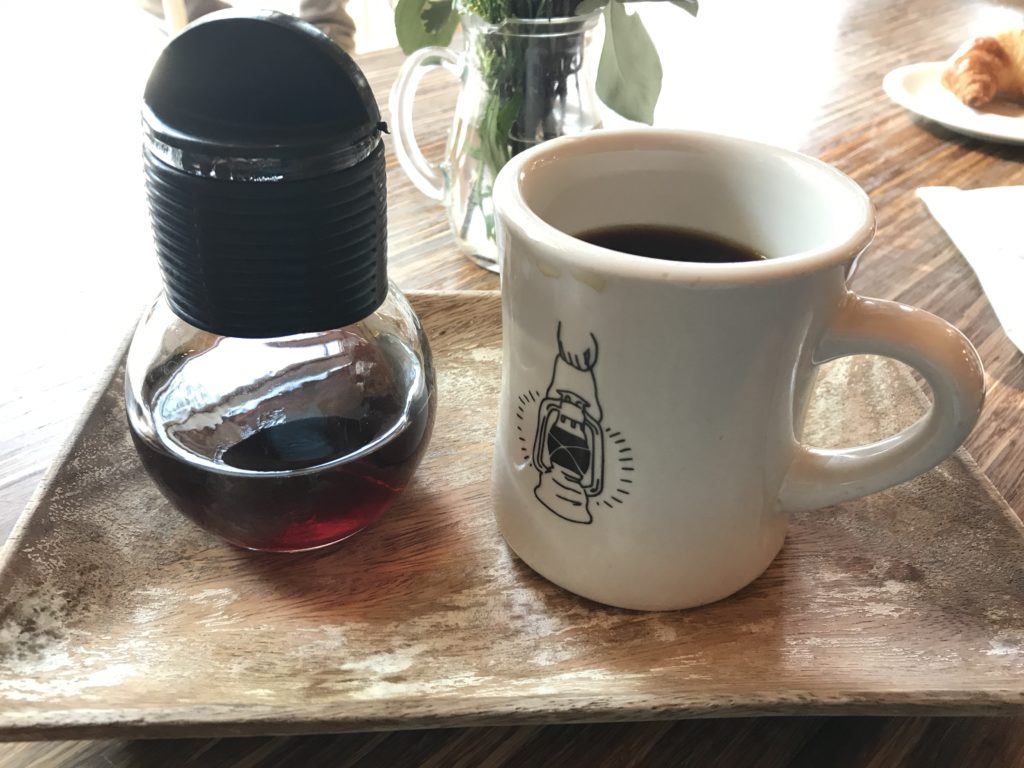 Majority customers were busy working on their laptops or having fun with friends. It was a perfect sunny day, so outdoor patio was favorite among many customers. We decided to sit inside as I kind of liked the instrumental music they were playing at that time. But, next time I visit Caffe Streets before winter hits Chicago, I am definitely going to hangout outdoor at Caffe Streets!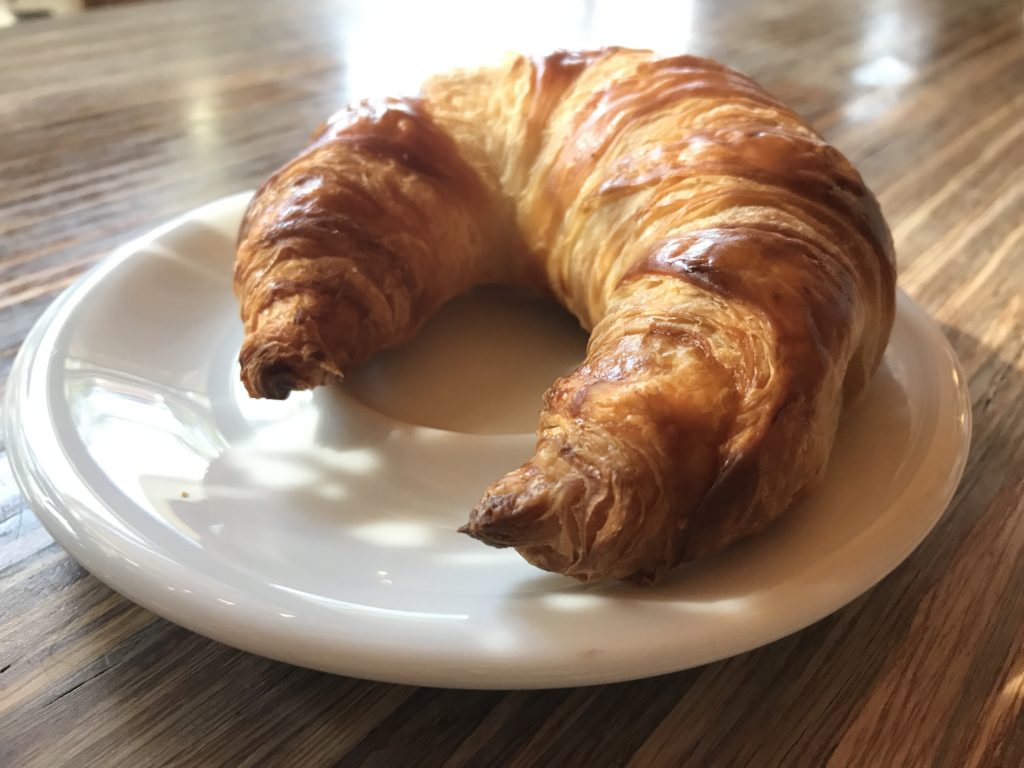 Caffe Streets menu is focused on different kinds of coffee, tea, latte, cappuccino with variety of Croissants, Scones, Oat Bars and Granola Bars for quick bites. We ordered Butter Croissant and Chocolate Croissant with 12oz of Coffee.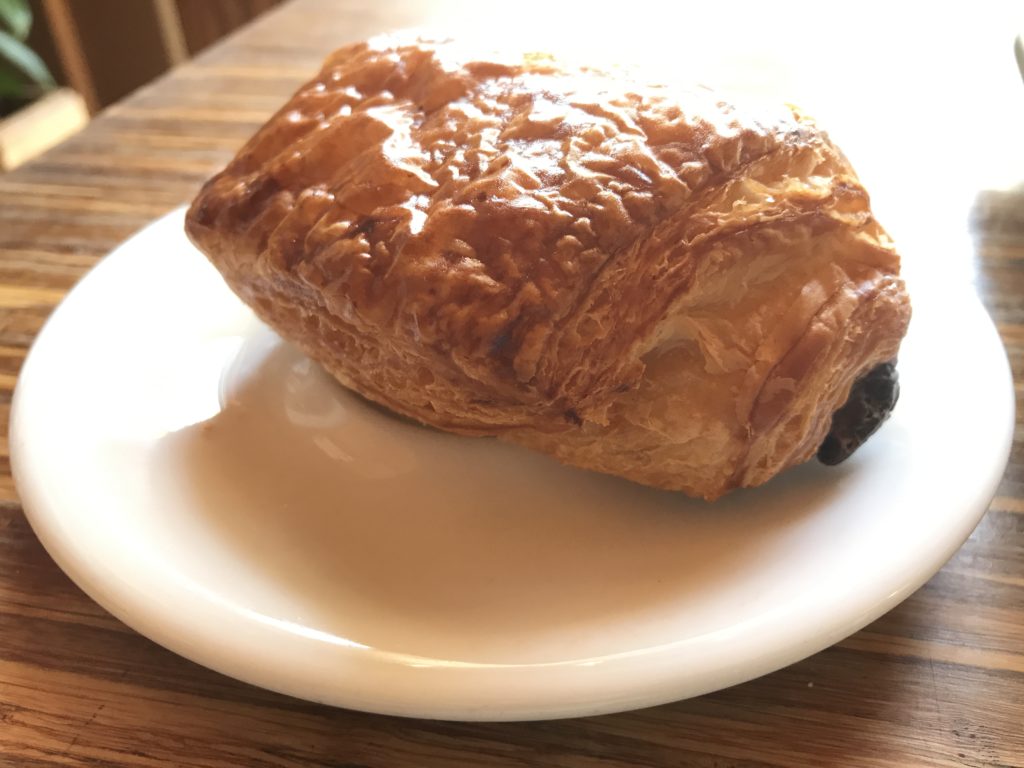 I was impressed how my order came… warm ceramic cup on warm wooden tray with extra coffee in small glass container! It's just coffee right? but I must say Caffe Streets has amazing presentation skill!
I must admit, quality of coffee and croissants were great! I spent over half an hour at Caffe Streets in Wicker Park, and looking forward to visit Caffe Streets regularly! It was my first visit to Caffe Streets but now I have made promise myself to visit it once a month or may be more for sure to sip on good cup of coffee!
Caffe Streets in Wicker Park is located at 1750 W Division, Chicago, IL 60622 between Wood street and Hermitage Ave
Comments
comments