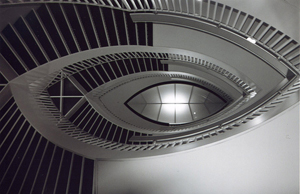 Chicago Museum of Contemporary Art
Chicago has always been synonymous with art, culture and architecture. It is home to a number of world-renowned attractions, museums and galleries. Museum of Contemporary Art, Chicago is known globally for enjoying a prominent place on the Chicago cultural circuit. Art aficionados will find the museum particularly interesting considering it houses a number of fascinating exhibits. The museum was founded in 1967 and is known to contain thousands of objects of post World War II visual art.
Situated in downtown Chicago, the museum is housed within a building that was designed by Josef Paul Kleihues. Though the exteriors may not look very bright, but as you step inside, you will be greeted with a warm, welcoming and a colorful ambience. The two storey central corridor, elliptical staircases, three floors of exhibition spaces and the glass-walled atrium overlooking Lake Michigan make up for the dull exteriors.
QUICK TIPS:
Go Chicago Card – Smart Way to See Chicago



Save up to 55% on admission to all the top Chicago attractions and tours with a Go Chicago Card discount attractions pass. Save money and skip lines !
Check out my list of Go Chicago Card Promotional offers !!!
Boasting 45,000 sq ft of gallery space, an auditorium and a sculpture garden, the museum does have much to display in terms of artistic expressions.
The museum does impress even the most discerning of art lovers with its extensive collection of visual art from 1945 to the present. Works by Chicago based artists are predominantly showcased and the various expressions contain a strong influence of surrealism, pop art and conceptual photography. At any given time only a small percentage of collection works are on view and can be found at any one of the exhibitions.
The museum offers a number of tours including free daily tours, special curator's tours, private guided tours and self-guided tours. The curator's tours are held on certain dates and it is advisable to check with the museum well in advance. The free tours conducted daily lasts for about 45 minutes and they begin in the second floor lobby. However, these free tours do adhere to specific timings. For example on Tuesdays it is held at 1, 2 and 6pm while from Wednesdays to Fridays it takes place only at 1pm. On Saturdays and Sundays it is conducted at 12, 1, 2 and 3pm. If you are traveling in a group you can always opt for a private guided tour.
It is also known for offering exciting opportunities for the complete family through carrying out special family programs and activities. For example every second Saturday, the museum host Family Days, where families are invited to learn about art through hands-on activities. For adults, regular art workshops are conducted, where individuals get an opportunity to focus on various aspects of artistic learning under the guidance of an accomplished artiste.
First Fridays are special where visitors can buy a ticket and get to enjoy live entertainment and complimentary Wolfgang Puck hors d'oeuvres. Besides, the exhibition, dance performances, plays and film festivals are also regularly hosted at the auditorium and tickets can be easily purchased online. With so much to do and see, it wouldn't be incorrect to say that Museum of Contemporary Art, Chicago truly embodies the essence of all art forms and showcases it in the most entertaining and engaging manner.
Museum of Contemporary Art Chicago Tickets Discount & Coupons:
FREE Access With Go Chicago Card


Cost without the go Chicago card:
Adult $12.00, Child $7.00
Operation Hours:
Tuesday, 10:00 am-8:00 pm;
Wednesday-Sunday, 10:00 am-5:00 pm.
Closed on Mondays, Thanksgiving day, Christmas Day and New year's day.
Museum of Contemporary Art, Chicago
220 East Chicago Avenue
Chicago, IL 60611
Phone: 312-280-2660
www.mcachicago.org
Comments
comments