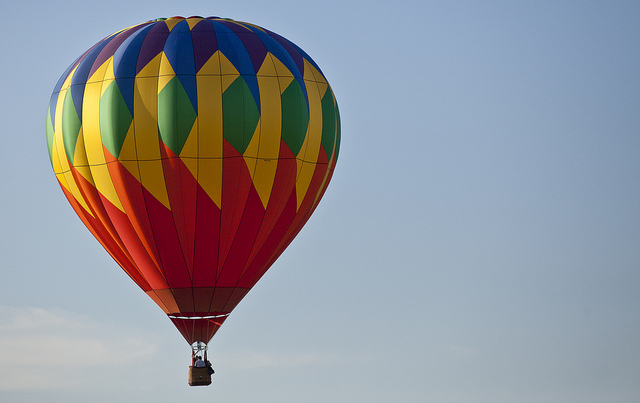 Enjoy the 2nd Annual Harvard Ballon Festival at Milky Way Park located at 300 Lawrence Road in Harvad, IL. This year approximately 60,000 people are expected to attend Harvard Ballon Festival. Festival is scheduled starting Friday September 1st through Sunday September 3rd, 2017 during labor day weekend.
Highlights Harvard Ballon Fest
– Hot air ballon rides
– Helicopter Rides
– Hand Led Pony Rides
– Carnival Games
– Yard Games – FREE
– Knockerball
– Movies in the Park
– and more….
What Not to Do
– Do not bring Pets
– Do not bring Drons
– Do not bring alcohol from outside
Lodging Detail
For those who are looking to stay late at the festival or planning to attend early morning activities then you can either stay at one of the hotels in Harvard or by booking space at campground. You can visit Harvard Balloon Festival website for more information.
Admission to Harvard Ballon Festival is free but there will be $10 fee for remote parking/day and $20 for fairground parking/day. Ticket pricing for activities will vary. To avoid parking fees, I recommend you to hop on NW Metra rail. Festival management has scheduled free shuttle from Metra Station to the festival. Try to get there before 3:00 PM as there are chances of getting stuck in traffic.
Havard Balloon Festival Hours
Friday 4PM-11PM
Saturday 6AM-11PM
Sunday 6AM-11PM
Fun for the entire Family!
Rides and Acitivities Detail
Hot Air Balloon Launches – FREE
Friday Sept 1: ~5:00PM
Saturday and Sunday Sept 2nd & 3rd : ~6:30AM and ~ 5:30PM
Hot Air Balloon Night Glows – FREE
Friday through Sunday Sept 1: Dusk (~7:15PM)
Tethered Ballon Rides will cost $20/person. Wheel chair accessible tethered balloon rides are availalbe on Saturdays and Sunday starting 5:00 pm through dusk. If you are looking for more fun by taking hot air balloon ride during a scheduled launch then it will cost you $290/person. You need to pre-book through approved Balloon Vendors by visiting www.harvarddballonfest.com
Tethered Balloon Rides Schedule
Friday Sept 1: ~5:00PM-Dusk
Saturday & Sunday Sept 2nd & 3rd: ~7:00AM-10:00AM and ~5:00PM-Dusk
Wheel Chair Accessible Tethered Balloon Rides Schedule
Saturday Sept 2: ~5:00PM-Dusk
Sunday Sept 3: ~5:00PM-Dusk
As we all know, we live in windy city, all balloon activities are subject to cancellation due to weather conditions and wind speed.
Additional Activites and Cost…
Pony Rides – Hand Led – Cost: $3/Rider
Helicopter Rides – Cost: $40/Rider
Knockerball – Cost: $5/Game
Magic Show – Cost: FREE
Carnival Games – Cost: Varies
LIVE MUSIC – Cost: FREE
Movies in the Park – Cost: FREE
Yard Games – Cost: FREE
Bags (Corn Hole), Giant Pong, 9 Square in the Air, Pony Hops
5K Run/Walk and 10K Run – Cost: 5K Walk/Run $40. 10K Run $50.
Photography Contest – Cost: Student Entry $5. Amateur Entry $10. Pro Entry $20. Prizes awarded
Weekend Photography Pass (Access to Balloon Field) – Cost: $25 Valid for all weekend.
Photography Bundle – (Contest Entry/Field Pass/3 day Parking Pass*) Cost: Student $30. Amateur $40. Pro $50.
Open Air Market Cost: FREE to Browse.
Business Exposition Cost: FREE
Food & Drinks
Harvard Balloon Festival will feature over 30 food vendors. You can bring your own food but alcoholic drinks from outside are not allowed. You can purchase domestic beers for $4 and premium beers for $5
Make sure to bring your lawn chairs and blankets if you are going to hangout late!
Visiting Chicago Soon? Book Your Trip Today at:
- Flights: Priceline, Travelocity, STA Travel (under 26)
- Hotels: Booking.com , Hotels.com, Expedia.com, Tripadvisor, Priceline
- Car Rentals: Hertz, Zipcar, Budget
- Attraction Passes: Go Chicago Card, Chicago City Pass, Book the Best Tours on Viator‎
- Buy Chicago souvenir items: Chicago Bears Fan Shop, Chicago Cubs Fan Club, White SOX Fans, Chicago Blackhawks Fans
- Food Specials: Chicago Steak Company, Chicago Pizza, Chicago Hot Dogs, Restaurant.com
Comments
comments