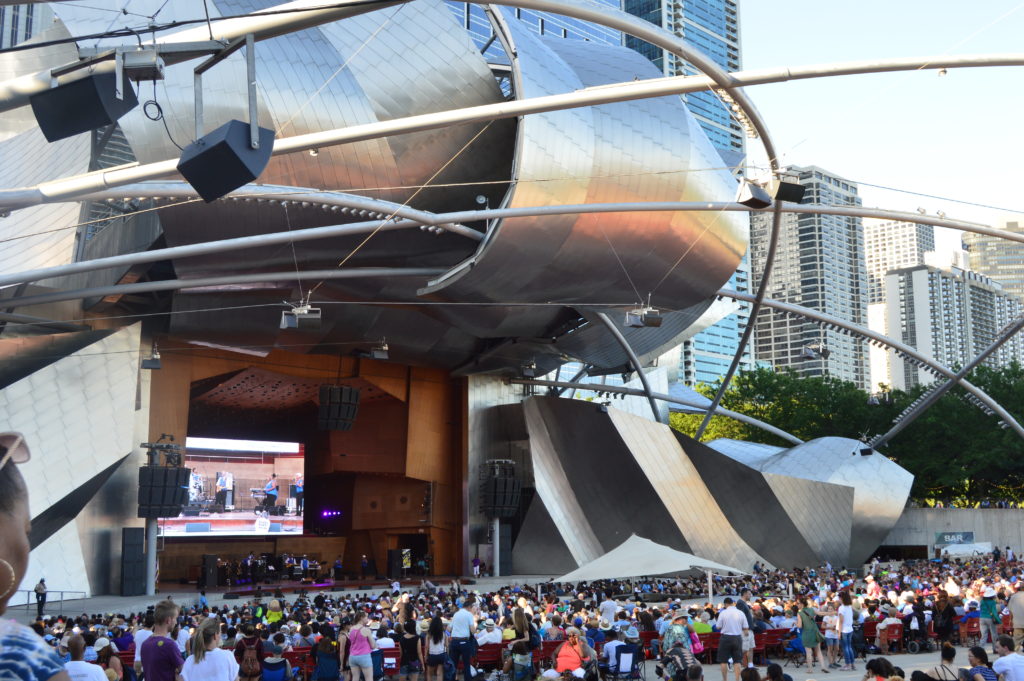 The Chicago Blues Festival – one of the largest free blues music festival in Chicago and entire world. I couldn't go there everyday but decided to make a visit on Saturday. I am going to share some information for those who have missed the festival. The Chicago Blues festival was scheduled for June 9 through June 11, 2017.
Every year, thousands of blues fans get together over these three days to celebrate Chicago blues festival. Admission to blues festival is free. This year location was moved to millennium park from Grant Park. If you are planning to visit Chicago for Blues Festival then you can read about my recommendation on staying in downtown Chicago.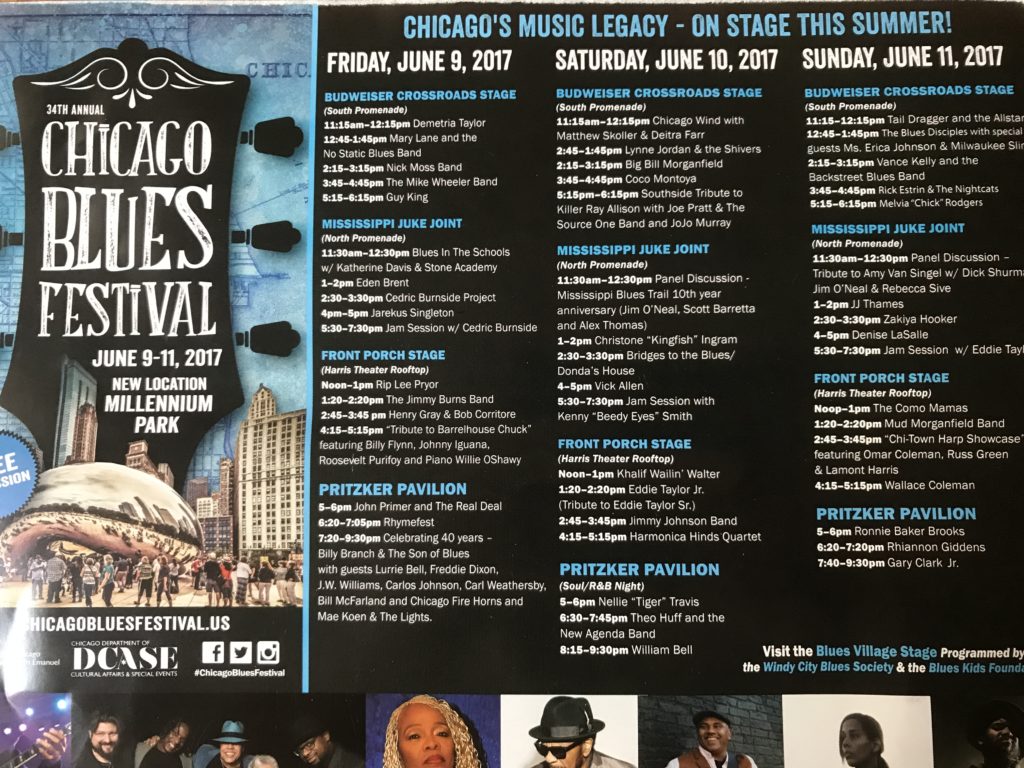 The blues festival was divided into four sections – Budweiser Crossroads Stage, Mississippi Juke Joint, Front Porch Stage and Pritzker Pavilion. Information booths were distributing schedule detail that was very helpful for people to decide where to go first to enjoy the performance based on their favorite singers.
This year Chicago blues festival was kicked off with Billy Branch & The Son of Blues. I did not attend the festival on first day but heard it was excellent startup. I went to attend festival on Saturday in the evening. It was great fun hanging out with crowd, enjoying William Bell, Theo Huff and the New Agenda Band music. I loved the ambiance and spirit at the festival. Very live, full of energy !!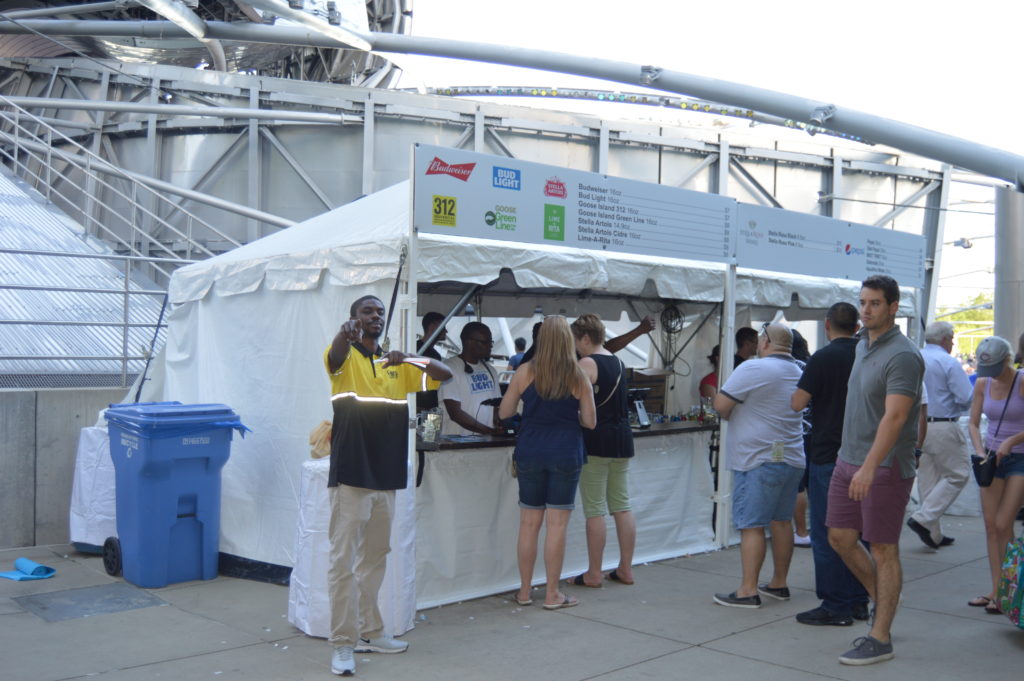 Even if you are not Chicago blues fans, still I insist you to make a visit at least once. I bet, you will have great time enjoying food, beer and dance.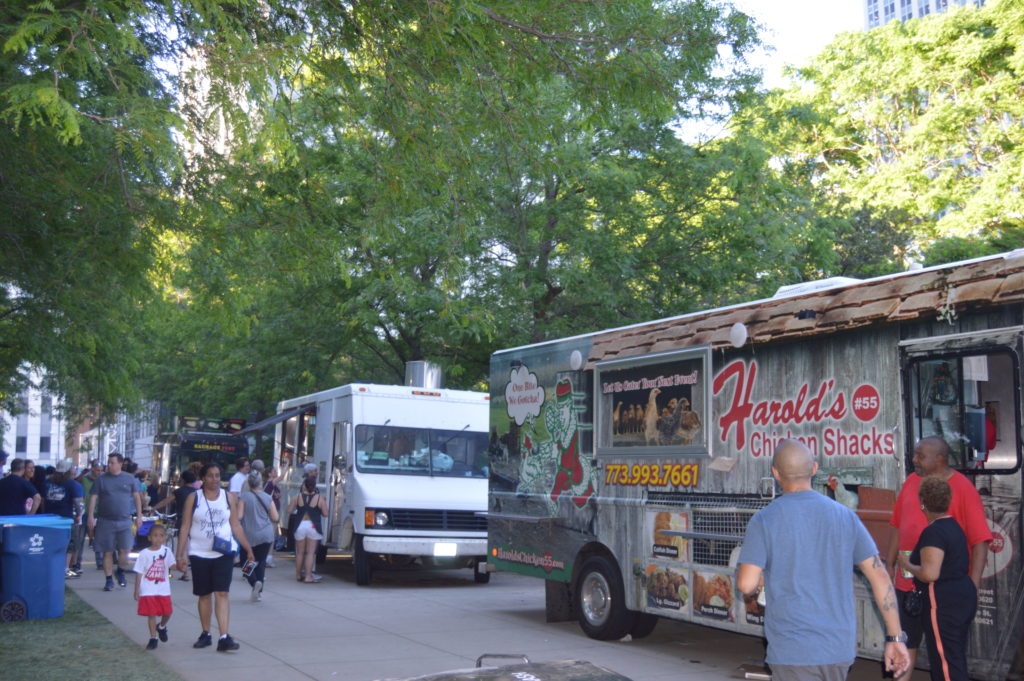 Go there hungry if you love Chicago-style food! You can get Chicago-style food from one of the carryout booths and food-trucks. Food and beer prices were not too high. I got beer for $7 and Chicago-style hot dog for $5. Not bad at all for the free music festival! If you do not like street kind of food then take advantage other plenty of options to eat in downtown Chicago.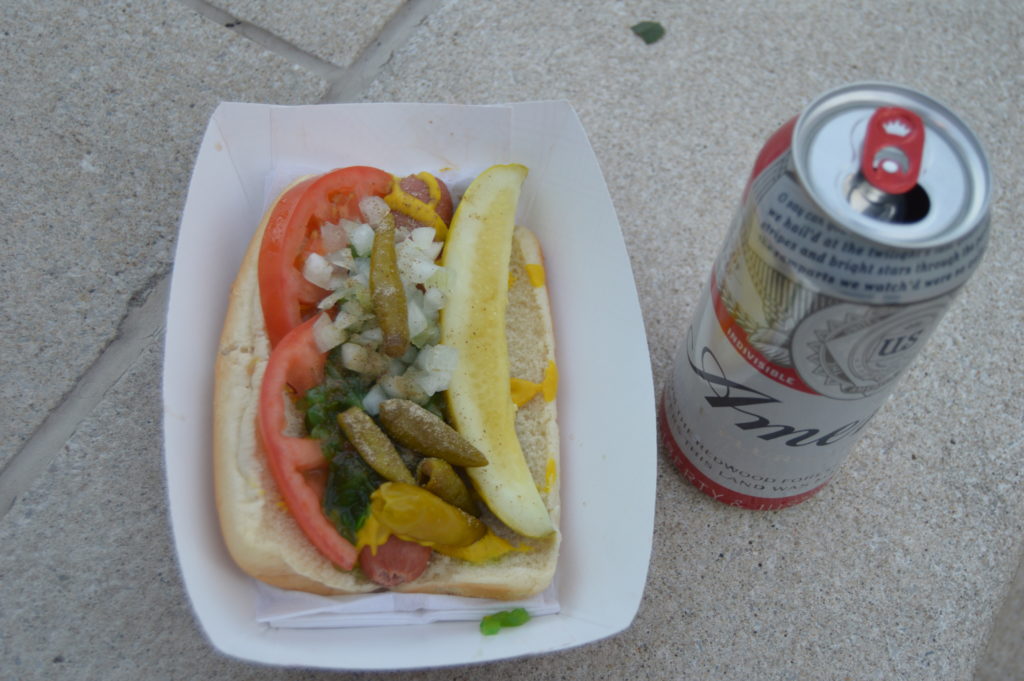 Chicago blues festival was sponsored by Rosa's Lounge, St Louis Convention & Visitor Bureau, 93XRT, Humana, Chicago Tribune 90.9 FM WDCB, WGN-TV, Chicago Jazz Magazine, CTA, Visit Mississippi, Southwest and CLTV.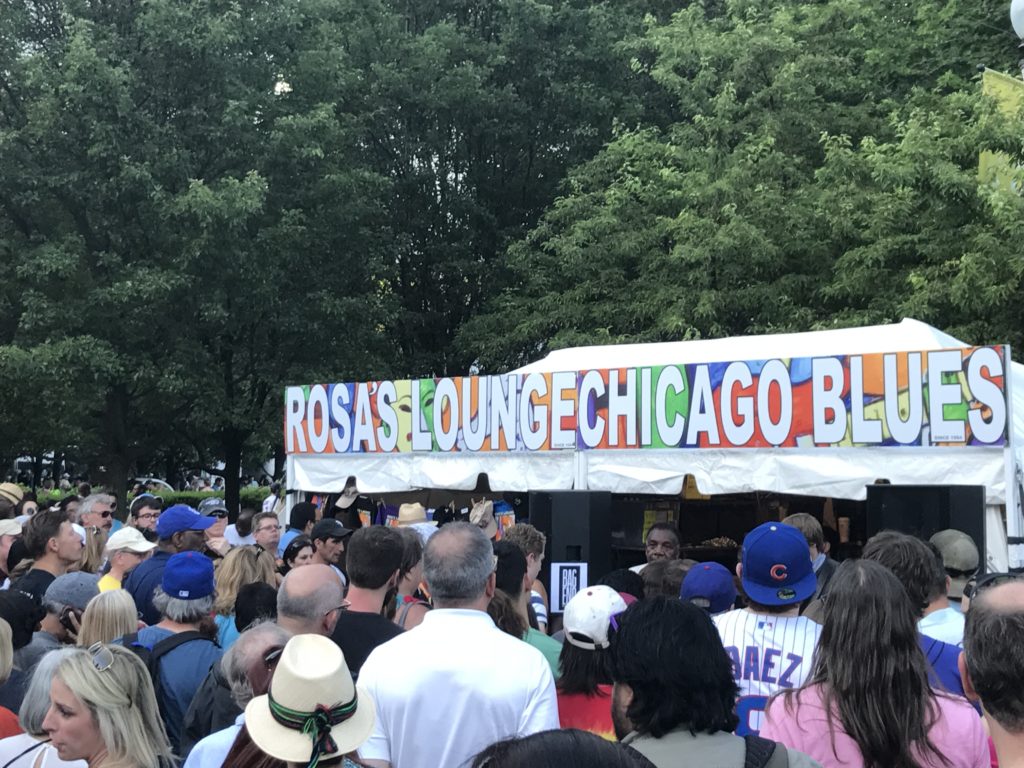 Few sponsors had booths near Cloud Gate Plaza. I had great time enjoying blues music at Rosa's Lounge. Check out video clip from Rosa's Lounge booth performing music.
You can visit GoVisitChicago's YouTube Channel for all other videos here!
Chicago Blues Festival – Enjoy Music On the Street…..
On these three days, Michigan ave near millennium park is full of music and fun. I had great fun on my back enjoying blues music of street performers. There was a group playing drums on plastic buckets by Michigan Ave and Washington st. Amazing coordination of beats… Check out this video on YouTube that I captured…
Fun doesn't end with plastic bucket drum players, as I walked towards Monroe street for the parking garage, there was a group of three guys playing blues music on Michigan Ave by Madison st. Amazing rhythm that made people dance on the street. Excellent performance as adults and kids couldn't stop showing their dance moves! Check out this video on YouTube that I taped …
You can visit GoVisitChicago's YouTube Channel for all other videos here!
How to Get There
I recommend you to use public transportation to go to Millennium Park as streets are very busy. There are chances of getting stuck in traffic. I decided to go there at the last moment so ended up driving to Millennium Park. It took me over one hour to get to the parking garage. I reserved the Parking spot online using ParkWhiz on 55 E Monroe street. I paid $15 for 5 hours , starting at 6:00 pm till 11:00 pm. Not bad at all for downtown Chicago. Check my article on getting around in Chicago for detailed information on public transportation.
Overall, I spent 4 hours at the Chicago blues festival but never had a dull moment. It only needs one visit to the Chicago blues festival to make it on your annual things to do in Chicago! You can also check list of Chicago's annual events in June month here.
I am looking forward to attend the Chicago blues festival every year!
Visiting Chicago Soon? Book Your Trip Today at:
- Flights: Priceline, Travelocity, STA Travel (under 26)
- Hotels: Booking.com , Hotels.com, Expedia.com, Tripadvisor, Priceline
- Car Rentals: Hertz, Zipcar, Budget
- Attraction Passes: Go Chicago Card, Chicago City Pass, Book the Best Tours on Viator‎
- Buy Chicago souvenir items: Chicago Bears Fan Shop, Chicago Cubs Fan Club, White SOX Fans, Chicago Blackhawks Fans
- Food Specials: Chicago Steak Company, Chicago Pizza, Chicago Hot Dogs, Restaurant.com
Comments
comments