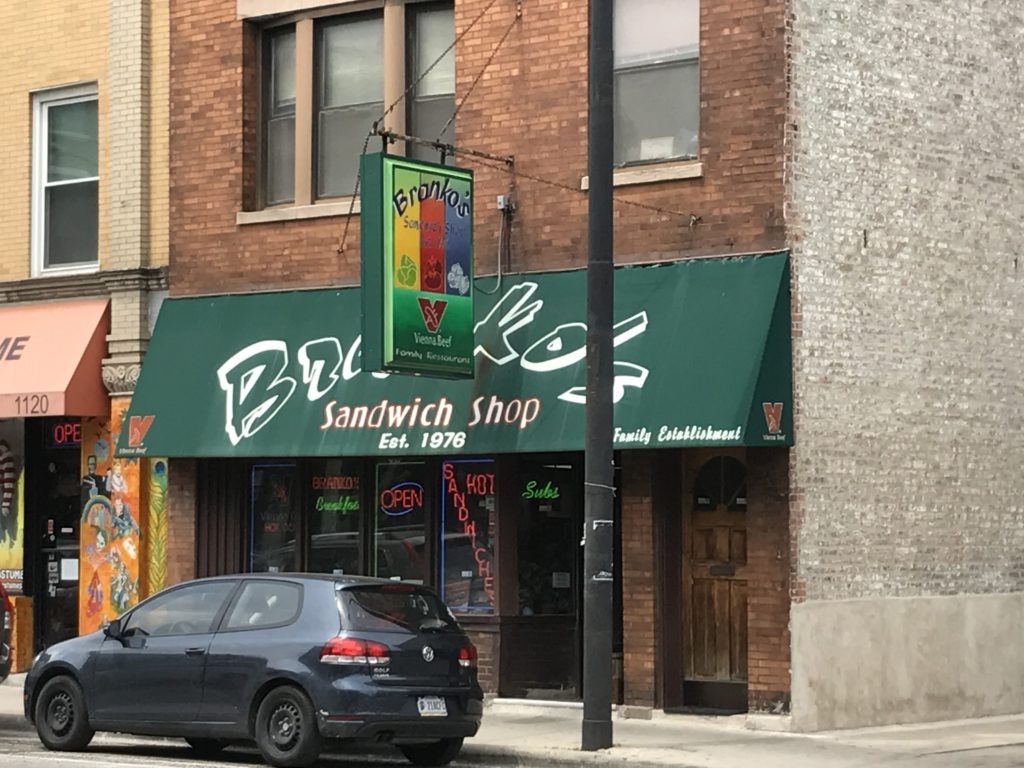 Branko's Sandwich Shop in Lincoln Park Neighborhood
Branko's is one of the best Sandwich shops in Chicago, located in Lincoln Park neighborhood. Do not mistake Branko's from outside by looking at the shop size. From outside you may think it is small takeout place but food is amazingly delicious ! Especially, my favorite was grilled chicken sandwich!
Have you been to Branko's Sandwich Shop? If yes then Click here to write Branko's Sandwich Shop review!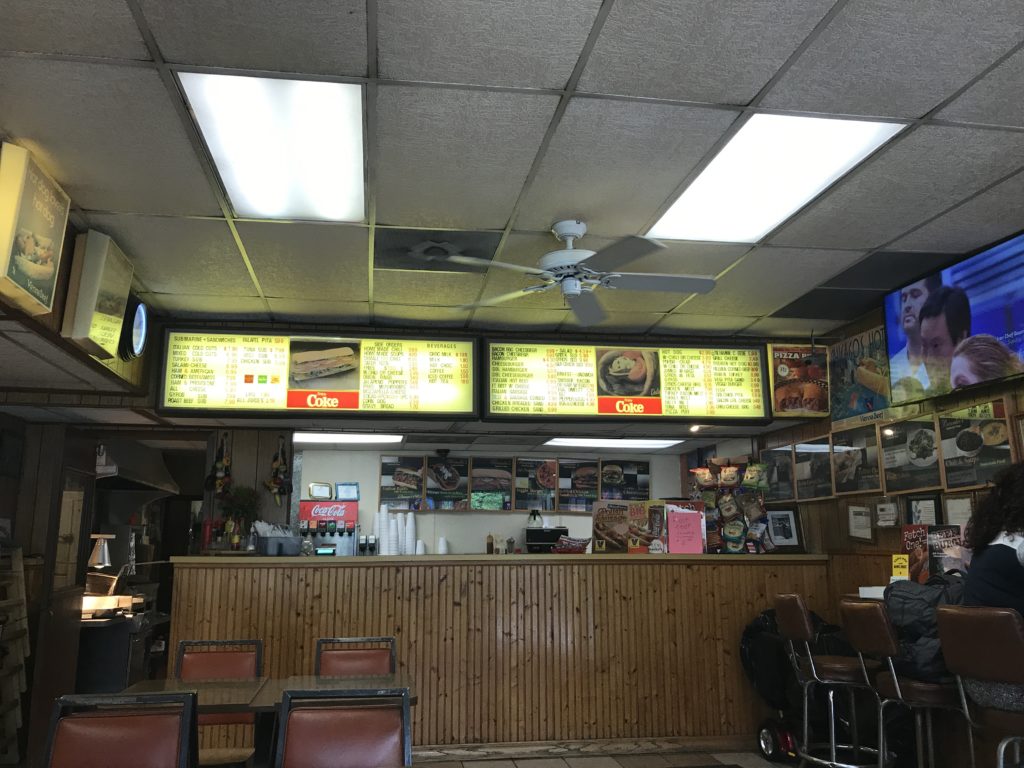 Today I visited Branko's for lunch and regret for not going there since I moved to Chicago in 2004. Ambience at Branko's is very casual and cozy. Wooden decor and old pictures from years gives you glimpse of old Chicago days! You will go back in time!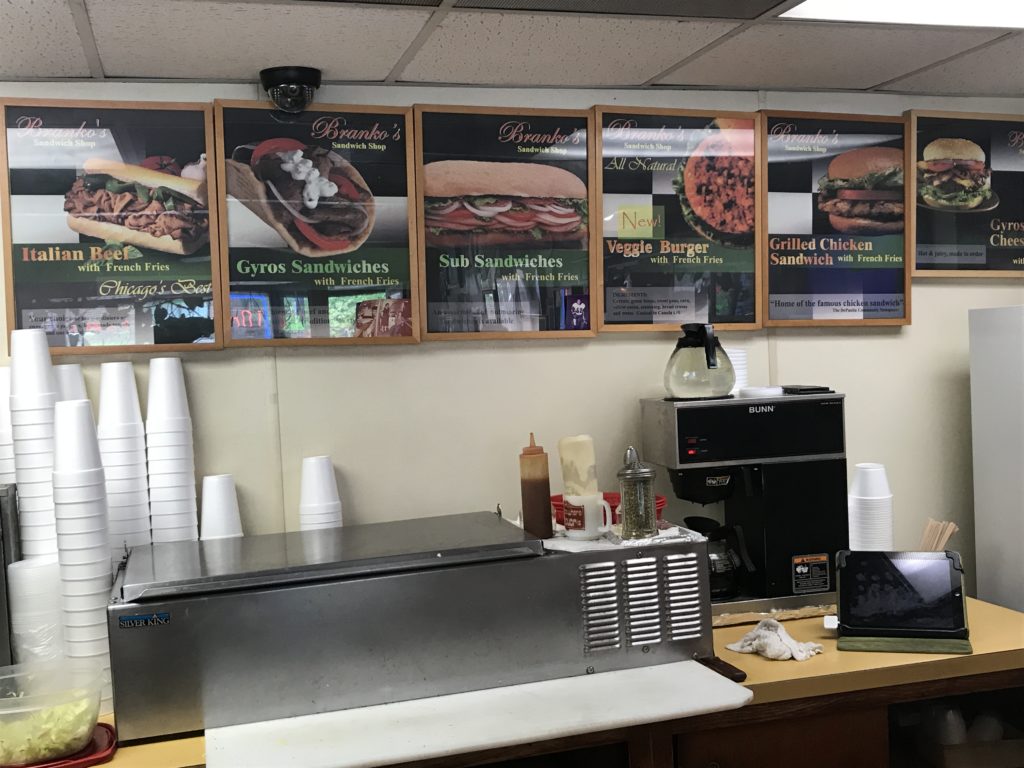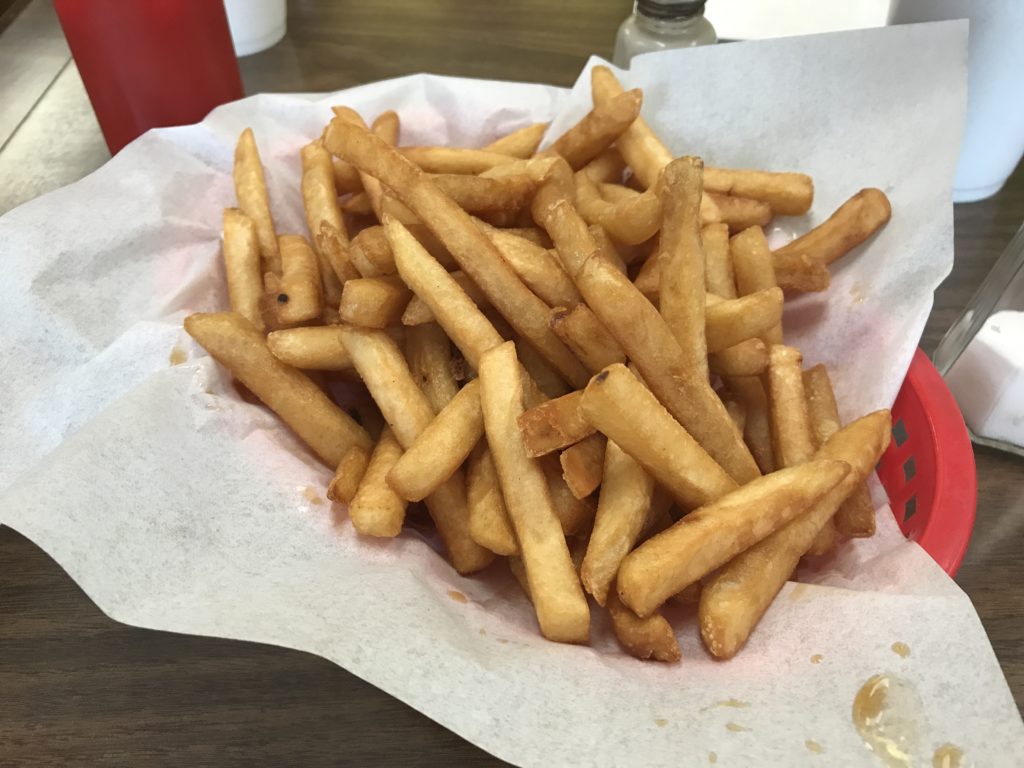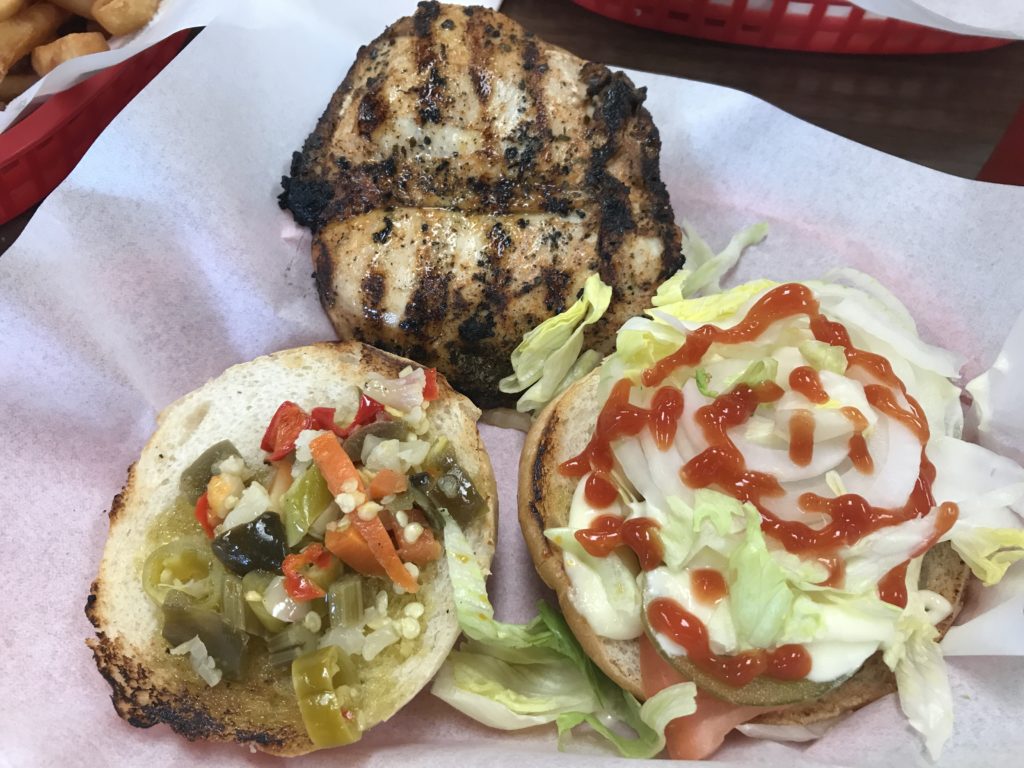 I can't stop talking enough about grilled chicken sandwich made with ingredients – grilled Chicken, onion, lettuce, tomato, pickles, peppers and mayo. In my opinion it is the best item of the menu at Branko's. Yummy… my grilled chicken sandwich was perfectly cooked, tender and juicy. It was the best grilled chicken sandwich I ever had anywhere in Chicago! Perfect sandwich with smoky aroma and taste!

Veggie falafel sandwich portion was large as well! Falafel patties were freshly fried, served hot with pita bread along with lettuce, tomato, pickles and hot peppers as per request along with cucumber sauce. Falafel made with ingredients may not be perfect for everyone but I liked the taste! I would say it is not as best as grilled chicken sandwich but not bad at all! I recommend you to try their Veggie Falafel sandwich at least once, if you need a change from regular sandwich bread.
Overall, You are assured to get an excellent customer service and inexpensive tasty sandwiches at Branko's Sandwich shop !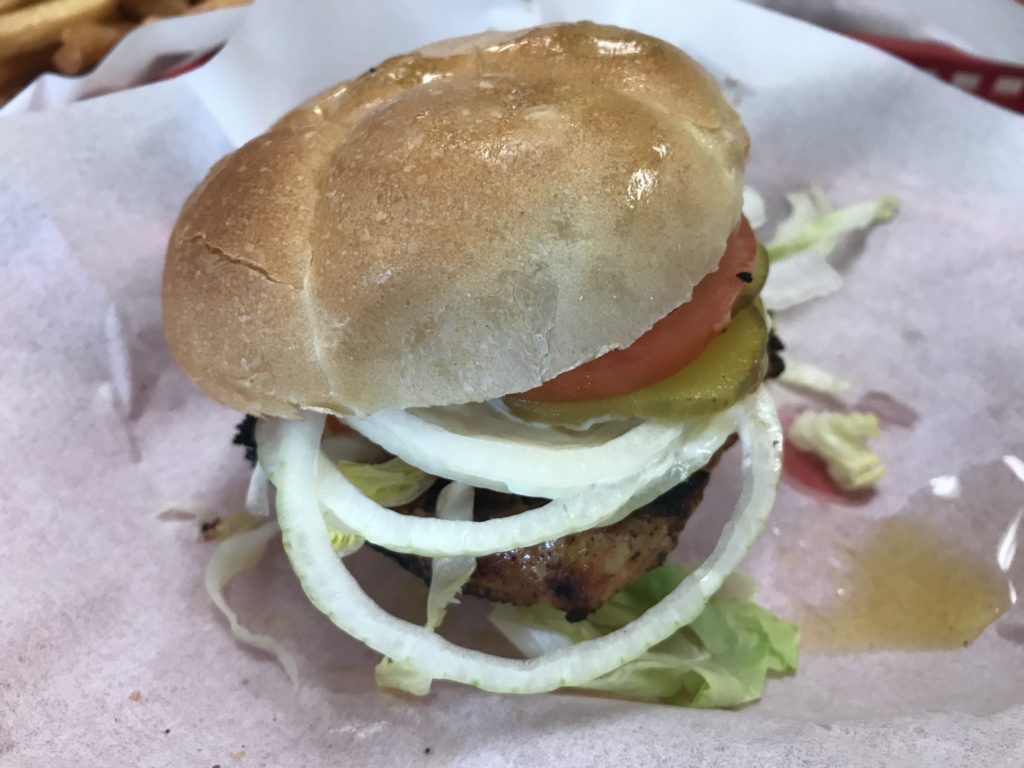 Branko's Sandwich Shop is located at 1118 W Fullerton Ave, Chicago, IL 60614 and open Monday through Saturday 9 am to 9 pm and closed on Sunday!
Comments
comments