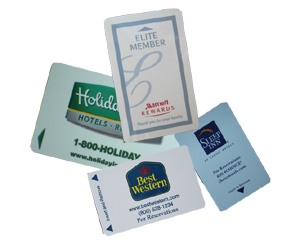 Are you looking for tips on book a hotel room in Chicago? Nothing to worry… This article will answer your question :  "How to find a good hotel room in Chicago?" There are many famous hotels in downtown Chicago and suburbs. More choices creates more confusion.  To make your job easy I have came up with following tips to find a good hotel room in Chicago downtown or suburbs quickly.
Check-out Hotel Review Sites
It's always advisable to research hotel review sites such as Trip Advisor for Chicago. Tripadvisor provides user written reviews for the hotel they have stayed. But, those reviews are not correct all the time. Saying that, you need to do some research on reviews. Before reading Chicago hotel reviews, make sure to find a hotel that fits your needs such as Pets-Friendly Hotels in Chicago, Luxurious Chicago Hotels, Downtown Chicago hotels etc. Once you have found the list of hotels those meet your basic preferences then start reading reviews on Tripadvisor. If you find bad reviews that doesn't mean hotel is not worth booking. Same way, if you find good reviews that doesn't mean hotel is indeed great. Hotel owners might be writing their own "great reviews" on Tripadvisor. So, look for the genuine review writers with more than 10 to 15 reviews and judge hotel from their opinion. Trust reviews written by someone who has been writing reviews on other hotels as well.
Compare Hotel Room Rates on Hotel Comparison Sites
Once you decide hotel in Chicago, compare Chicago hotel room rates on multiple hotel booking sites. Chicago hotel room rates vary from one site to another. Sometimes you can get the cheapest rate on small hotel booking websites compare to major aggregators such as Expedia.com, Priceline, Hotels.com, Orbitz or Travelocity. Flight rates varies throughout the week by time and travel dates, so do hotel room rates in Chicago. Be flexible and try to look for a  hotel room for different dates as well as different times of the day. By comparing and checking multiple websites, you can find a good hotel room for less in Chicagoland.
Call Hotel for Additional Discount in Chicago
By now I believe you have finished your research by reading reviews and comparing Chicago hotel room rates online. You have found the best hotel room rate that you are ready to pay and book a room in Chicago. You are not done yet, call the hotel you are planning to book a room and ask for hotel specials. Be polite while talking to front desk person and explain about the rate you have found online. Negotiate to match up price plus ask to give more discount. If hotel denies to give more discount then ask to book a hotel room for the same price over the phone. You must be wondering, what's the difference between booking a hotel room online for the same price??? Oh well, I have worked as a hotel front desk clerk in past. Truth is that mostly all hotels have pre-allocated hotel rooms for online reservation. These rooms may be not as good as walk-in customers due to rate difference. 😉 So, it is always good to break the deal over the phone.
For those who can not get the discount over the phone and decide to book hotel room in Chicago online, they can still get a room of their choice. If you have reserved a hotel room online then try to check-in earlier. Usually early arrivals have more chances to get a room based on their preferences for example: away from front desk or main walkway, on specific floor etc. If you do not have any room location preferences but if you don't like your assigned room then you can always ask front desk to change. Late arriving guests lose their chance to change room if hotel is fully booked.
See, by now you know the basic secrets of finding a good hotel room in Chicago. Before you start looking for a hotel, check out my opinion about hotels in Chicago.
Comments
comments