I am always hunting for a good taco places in Chicago. Many times I got suggestion to visit Big Star for tacos from friends. So, I think it was about the time as I was close to one of their locations in Chicago.
Big Star has two locations one in Wicker Park and second in Wrigleyville neighborhoods. I visited their Wicker Park location for lunch, and I must say one of the best Mexican street food restaurant with lively and energetic ambience.
I was guessing it will be another challenge to find a parking spot as it was Saturday, but luckily we were able to find a street parking sport quickly. Not a bad start at all! Big Start in Wicker Park is close to the Damen "L" station, so you could even hop on "L" train and get to the location.
Have you been to Big Star in Wicker Park? If Yes then share Big Star review here!
When I visited Big Star, place was packed with people, looked like a long wait, but within few minutes we got a table. It was fair waiting time considering the crowd at that time. During summer season you may have to wait for one or two hours, yes, no kidding! This place is very popular in Chicago for their unique tacos and drink menu!
If it's just you and your friend then I recommend you to check bar inside the restaurant! It might be quicker to get bar seats compared to table during the busy time!
Even though it was busy time of the day, all servers were handling every single guest very efficiently. Cool isn't it? I don't have any complains about the service at Big Star!
As their tagline says – Big Star – Tacos. Whiskey. Honky Tonk, yes, restaurant offers fusion tacos inspired by Mexican street food and wide variety of drinks.
Big Star's menu is mainly inspired by authentic Mexican street foods, but I insist you to stick to tacos at Big Star. Yup, tacos are their specialties!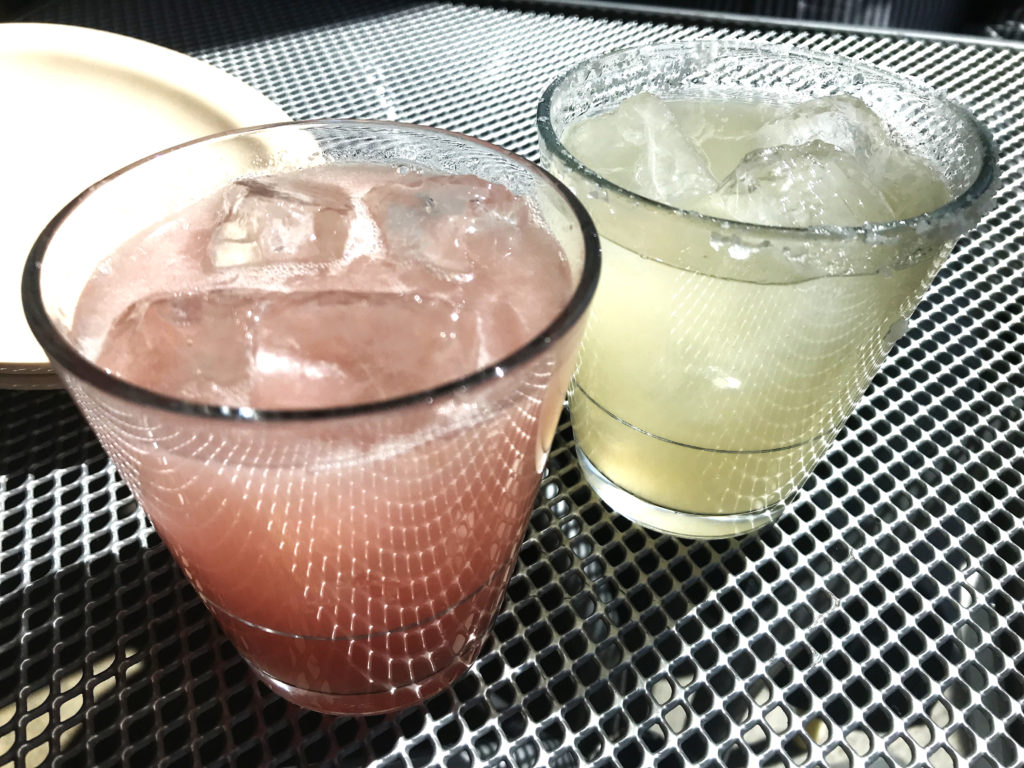 Their drink menu offers varieties of cocktails, whiskey, beers, Margaritas and Michelada drinks. I ordered their agave based drinks – Yellow Rose Daiquiri and Margarita cocktails. Big Star has great Whiskey selection, I love Whiskey too but not during lunch! If you are visiting Big Star for dinner then checkout their fine selection of Whiskey!
Yellow Rose Daiquiri is made with Corazon Blanco, Paranubes & Pineapple Rum, Ginger, Hibiscus and Lime. It was pretty strong drink! Their Margarita is made with Lunazul Blanco, Marie Brizard & Gran Gala Orange Curacao and lime.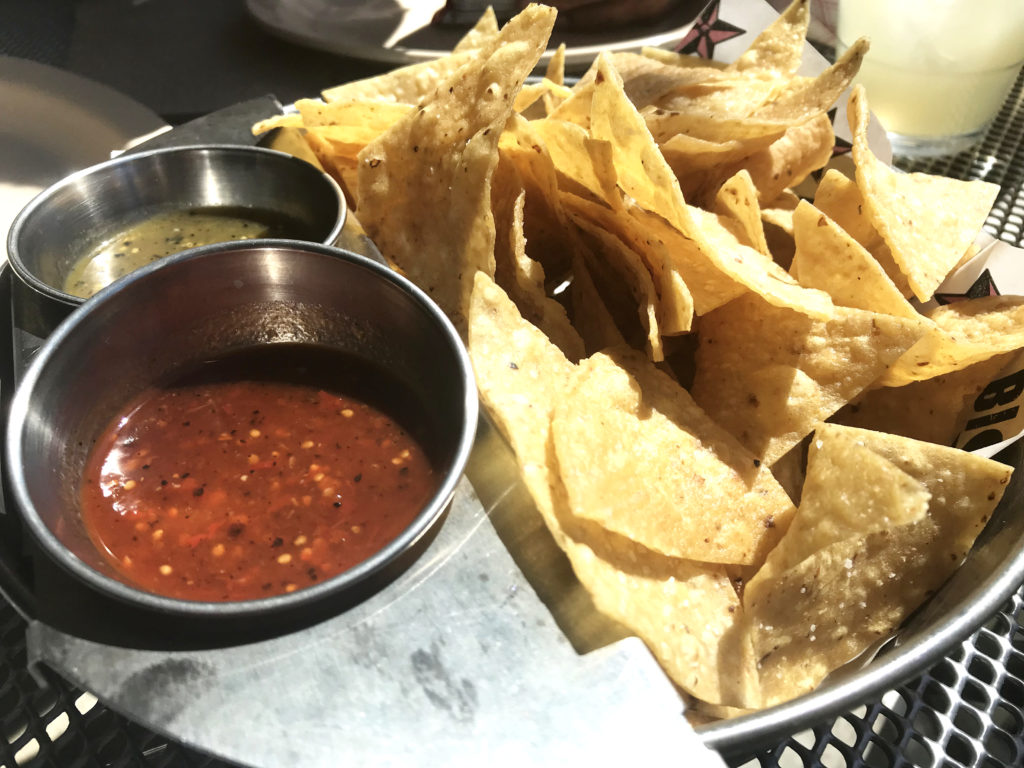 We ordered chips and four tacos – Taco de Pescado, Taco De Pollo, The Walking Taco and Taco De Yuba Guisado! I was disappointed with the quality of chips and salsa. I was hoping better quality and taste! I recommend you to avoid Chips, unless you really don't care about the taste! Let's get over with Chips disappointment and talk about tacos!
The Walking Taco, it's funny name isn't it? I was wondering too about the name until we received the order! Whenever we think of word Taco, we think of ingredients in a tortilla! But, The Walking Taco is unique, it made me laugh at first!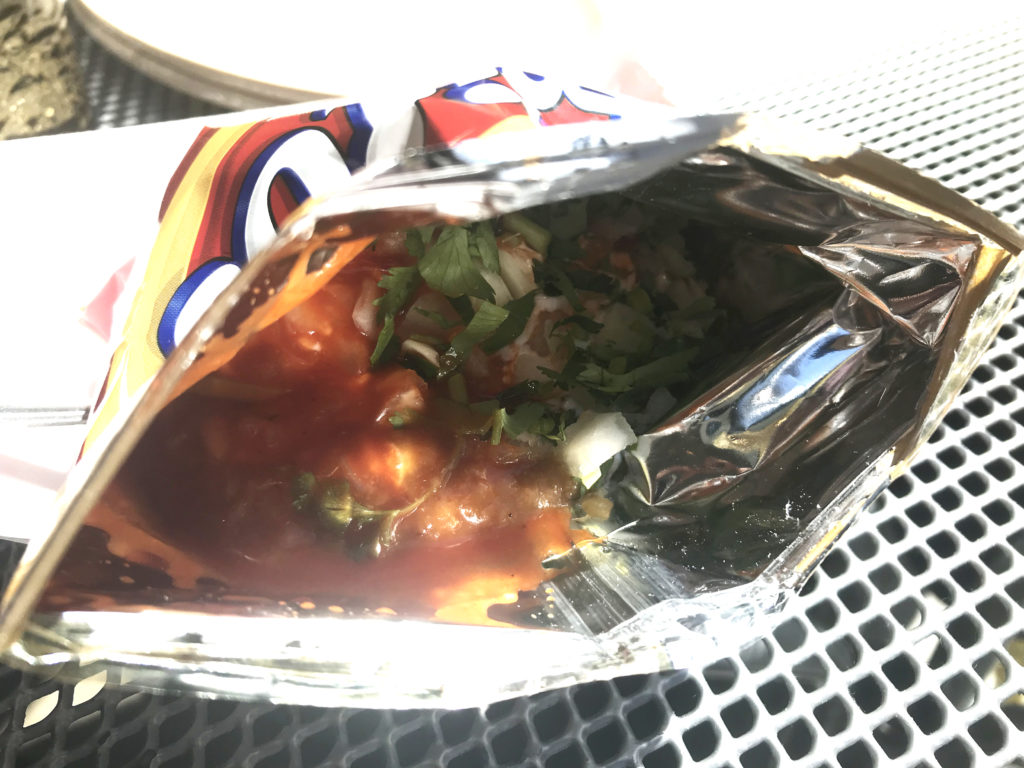 The Walking Taco came in Frito Lay Original corn chips bag! Yes it is made with corn chips, spicy pinto bean dip, tamazula salsa, crema, queso chihuahua, onion and cilantro. Wow..I was like Taco in a Frito Lay bag! Oh well, but it was not disappointing at all! Taste was really good, I would say fusion tacos!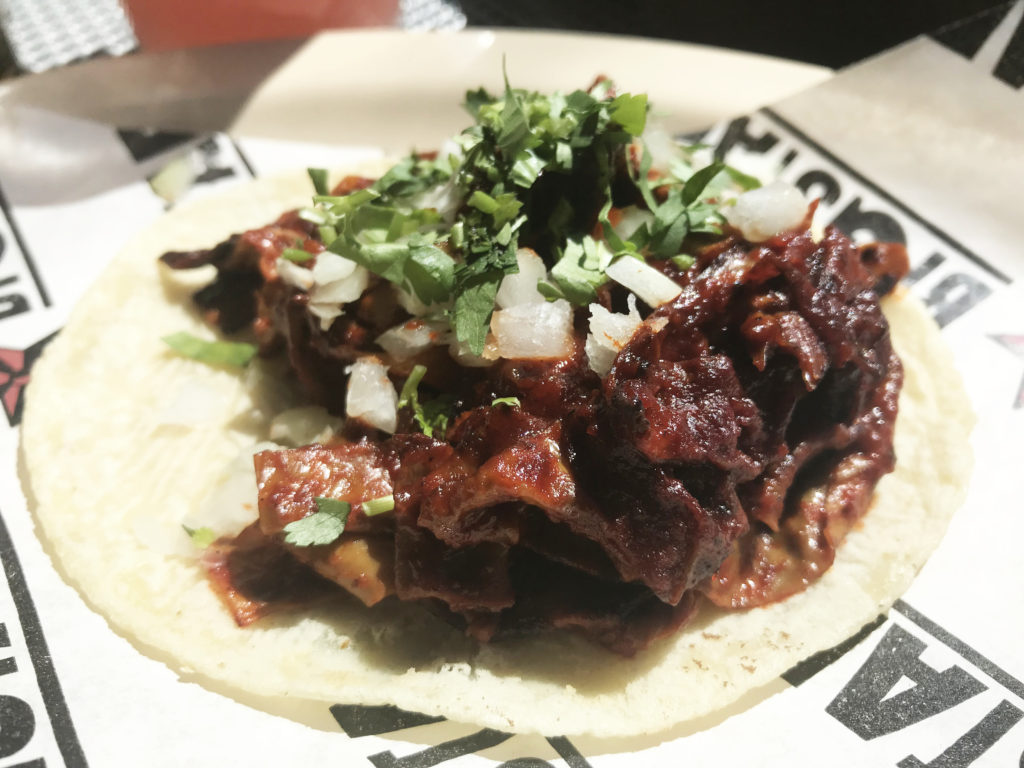 If you are looking for Mexican style taco in tortilla then do not order The Walking Taco. The Taco De Yuba Guisado is made with yuba tofu, guajillo salsa, onion and cilantro. Taco de Yuba Guisado is perfect if you are looking for vegetarian tacos!
My order of tacos – Taco de Pescado and Taco de Pollo were amazing. Taco e Pescado is made with beer battered tilapia fillet, cabbage, onion, lime, cilantro with chipotle mayo.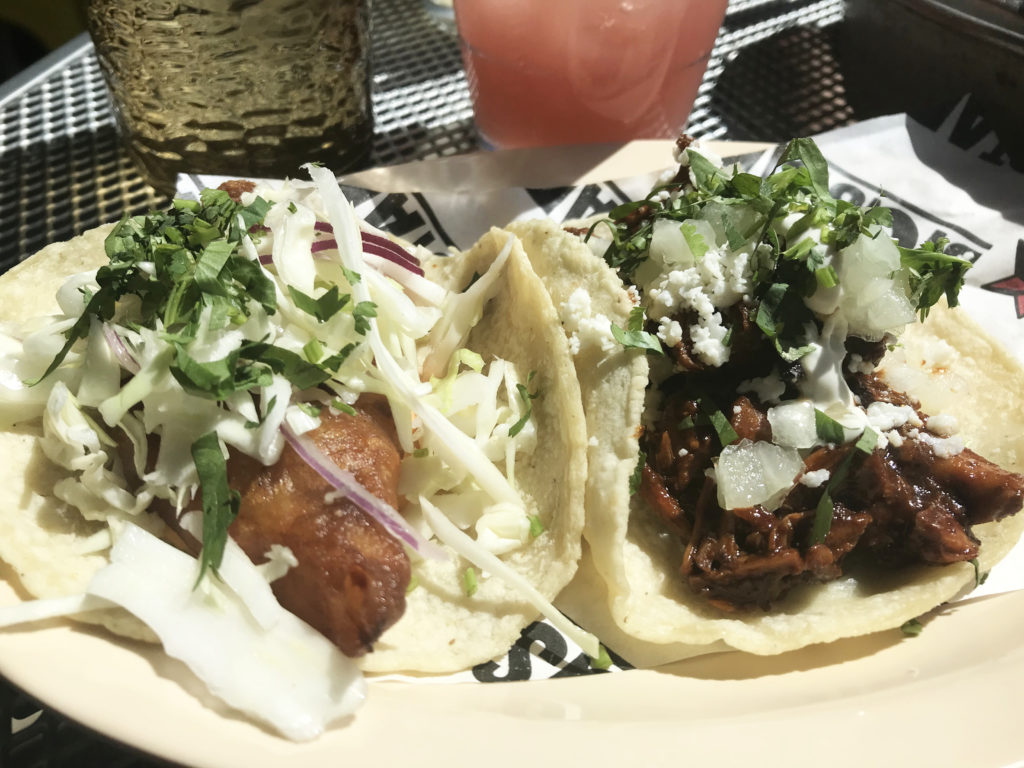 Taco de Pollo is made with grilled chicken in mole poblano, sesame crema, almonds, lime, onion, queseo fresco and cilantro. I must say, all tacos had unique taste, and were made with fresh ingredients.
Big Star is not the place for authentic Mexican tacos. In my opinion, if you are open to explore fusion version of Mexican street food then you should consider to go to Big Star for tacos.
Overall, Big Star is one of the best Taco places in Chicago, where you can get good quality tacos and drinks. During summer season you must be prepared to wait longer before you get your table! I would say worth waiting long!
Big Star taco place is located at 1531 N Damen Ave, Chicago IL 60622
Tacos are not something interest you today but still want to explore what Wicker Park has to offer? Checkout Small-Group Chicago Food Tour: Wicker Park and Bucktown review!
Comments
comments